2018 Internships Available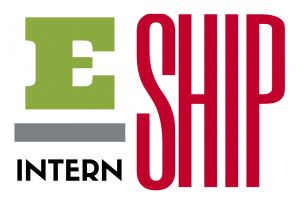 The Entrepreneurship Internship is a 10-week paid summer internship program connecting MIT undergraduate students with startups founded by MIT delta v alumni.
Below are the companies and internships that were part of the 2018 program. We will update the 2019 offerings likely in Feb '19.
ARMOIRE
Armoire is the modern woman's life-hack to shopping … a "wardrobe as a service." The company provides smart clothing rental with an endless stream of high-end, everyday clothes that are tailored to individual preferences using a mix of algorithms and professional styling. It takes the hassle out of getting new clothes by curating personal style recommendations to be rented then exchanged for a new set. Dry cleaning and shipping costs included.
INTERNSHIP – seattle, wa
Armoire would like to hire an engineering and data science intern OR a statistics and analytics intern. (Only one candidate will be offered an internship; candidates may apply for one – or both – of the two desired openings.)
Desired Skills
Web development or finance / analytical skills
Additional info
Learn all about Armoire by watching the company's MIT delta v Demo Day presentation.
BIOBOT ANALYTICS
Biobot Analytics measures human health indicators in city sewage to do rapid population health assessment. Its first product measures opioids to estimate consumption in cities. Biobot is currently in the Y Combinator W18 batch and was founded by Mariana Matus, PhD in Computational and Systems Biology at MIT, and Newsha Ghaeli, architect and former urban researcher at MIT Senseable City Lab.
internship – Cambridge, MA
Intern will assist with prototyping and setting up the manufacturing infrastructure for Biobot's sampling device. This will include sourcing parts, identifying contractors, negotiating pricing, and assessing the ramifications for the manufacturing decisions.
DESIRED SKILLS
Experience with mechanical and/or electrical engineering. Some exposure to business, either academically or previous work experience.
ADDITIONAL INFO
Watch Biobot Analytics on Channel 5's "Cutting Edge" news segment.
HUMON
Humon has developed the Humon Hex, a wearable able to understand the limits of your body and prescribe the perfect pace and workout intensities in real time. It is able to do this by measuring the way your muscle uses oxygen, the best measure of exertion you can get. The product works completely optically on any muscle in the body and has been clinically validated.
internship – CambridgE, MA
Mobile developer internship! Work on new features and maintenance of the Humon app. Candidate must be motivated and independent in seeking out challenges, have a start-up mentality, willing to hustle to get the job done, and not afraid to step outside your comfort zone.
DESIRED SKILLS
Programming background and JavaScript experience preferred. Experience building apps in React Native, working with Android Studio, Xcode, Expo, etc. is a plus.
ADDITIONAL INFO
Visit vimeo.com/behumon to watch videos and learn more about the team and the product.
MAYFLOWER VENUES
Mayflower Venues
 is an online platform that connects couples looking for a wedding venue with unique, open spaces (farms, orchards, fields, etc.). Mayflower's technology and tools make it possible for non-traditional properties across New England to host weddings and delivers new revenue to these rural properties while at the same time empowering couples to create a truly personalized wedding.
internship – charlestown, ma
Mayflower is looking for an energetic software engineering intern to help build out its platform and to create the tools necessary to build the business. You will have an enormous impact, working directly with the technical co-founder building new tools and features from scratch. Develop with modern technologies like NodeJS, React, GraphQL, all running on Amazon Web Services. Example projects include:
Create a tool to streamline the wedding planning process.
Design an integration with external vendor system.
Build out a native app version of our platform.
Optionally, there will be an opportunity to travel to venues, meet customers, and test projects in the field.
DESIRED SKILLS
The applicant should have:
Software engineering experience, ideally being able to build a basic web application from scratch.
Experience in NodeJS, React, GraphQL, and/or AWS is a plus.
Strong communication skills.
Ability to learn and work independently, going from idea to implementation.
Excitement about the company's mission is a huge benefit.
ADDITIONAL INFO
Flexibility on start and end dates for the 10-week period over the summer. Watch this short video to see why we do what we do and learn more about the team doing it.
ORI
Ori
creates intelligent, connected robotics that enable the effortless transformation of interior spaces. Ori's first products are designed to enhance small residential living, smoothly transforming between bedroom, living room, or walk-in closet at the touch of a button or with a simple voice command. Ori combines its innovative technology with elements of architecture and design to create interactive programmable spaces — dynamic living environments that readily adapt to our lifestyle.
internship – BOSTON, ma
The intern will contribute to Ori's mobile and web stack, especially as it relates to integrations with third party Internet of Things products. The intern will upgrade Ori's iOS and Android apps and server backend to allow users to link their Ori accounts to third party accounts, allow Ori to control those third party devices on behalf of the user, and allow the user to specify when and how Ori should control those devices. For example, when a user changes the lights on the Ori system, their Philips Hue or LiFX wireless lights could also change. When the user transforms the Ori system into the bedroom, the Nest thermostat setpoint could change.
DESIRED SKILLS
Required:
Experience with Javascript. Experience with Node.js a plus.
Experience with Android, or at least Java.
Experience with iOS, or at least Swift.
Ability to work independently and set and meet goals and timelines.
Write clean and efficient code, easy to understand and update, complete with comments and documentation.
Desired:
Experience with UI/UX design, especially in web and mobile environments.
Understanding of RESTFUL APIs and best practices around API integration.
Demonstration of initiative in further crafting the project and setting its direction for the future.
ADDITIONAL INFO
Check out the cool videos of our first product on our website. Additionally, check out some of our press!
PERCH
Perch uses camera vision and machine learning in the gym to quantify and coach weight lifting workouts, overcoming the limitations of current wearable fitness technology. The company captures a complete picture of athlete movement, sets, reps, velocity, power output, and form and then delivers this information to personal trainers and coaches. Perch improves motivation and informs elite athletes, weekend warriors, and retirees alike of what they can do to move more powerfully, efficiently, and safely.
internship – cambridge, ma
Perch is interested in hiring a software engineering intern OR a mechanical engineering intern. (Only one candidate will be offered an internship; candidates may apply for one – or both – of the two desired openings.)
The software engineering intern will have the chance to make a large impact across the board and learn a variety of new skills. You will work on a variety of projects touching all parts of Perch's camera vision algorithms, backend, frontend, machine learning, and infrastructure.
Perch will be ramping up production of our first consumer product. A mechanical engineering intern will work closely with the Perch team to fabricate and test prototypes, design product improvements, work closely with contract manufacturers, and design and implement a quality analysis process. If you are looking to experience what it's like as a startup to deliver a hardware product to customers, this is your chance.
desired skills
Software: Must have: programming experience, Python, JavaScript. Nice to have: familiarity with React/Redux, ROS, OpenCV, Tensorflow.
Mechanical: Must have: Solidworks, mechanical design, manufacturing, and machine shop (mill, lathe, water jet, laser cutter, CNC operations is a plus) experience. Completed courses 2.001 (or 2.01), 2.671, 2.007, 2.008, or other product design classes (2.75, 2.009, 2.72, 2.70, etc) is a plus. Nice to Have: Product design experience in industry (via previous internships).
Additional Info
All co-founders are technical and recent MIT graduates ('16 and '17). It is a small team that values relationships. Interns will be given a large amount of responsibility and treated as core members of the team.
RENDEVER
Rendever has created a research-based virtual reality platform for seniors, designed to alleviate the growing problem of social isolation and depression within the 65+ population. With a combination of networking technology and external controls, Rendever allows seniors to explore parts of the world they've never seen, check off bucket list items, and reconnect with and relive past memories through VR.
internship – boston, MA
A growing part of Rendever's platform is creating custom interactive experiences in VR, focused on improving cognitive function for seniors. There is a pipeline of projects stemming from biofeedback-based meditation to VOR x1 exercises for improving balance and reducing falls. The company is looking for an intern with the technical prowess to quickly ramp up on one of these technical projects, and lead the development from prototype to user testing. You will receive help and guidance at every part of the project, but Rendever needs someone who is self-motivated enough to learn the required technologies and build features both independently and cooperatively.
DESIRED SKILLS
The most important aspect of the intern will be a willingness to learn new technologies, combined with a proven track record in software development. Rendever recognizes that Unity developers are still relatively rare, but as long as you have a proven ability to quickly ramp up on new languages, you will do well.
Strong preference for those with proficiency in Unity. Bonus points if you've publicly released (or submitted for approval) a VR application on one of the major app distribution channels.
Previous experience with scrum/agile is a plus, as that is how the company structures its development.
Bonus points for those who have previously volunteered or worked with the 65+ population.
ADDITIONAL INFO
Rendever grew its roots at the Trust Center and would gladly welcome a mission-driven software developer looking to make an impact on a population that is growing at an accelerated rate. To get a taste for the impact the company is making, watch this short video.
SIGMA RATINGS
Sigma Ratings is the world's first non-credit rating firm, powered by advanced algorithms.
INTERNSHIP – new york, ny
Working on Sigma's tech stack and/or helping conduct primary risk assessment research.
DESIRED SKILLS
Software engineering and/or research skills and attention to detail.
ADDITIONAL INFO
Sigma Ratings are alums building a world-changing company. If you are mission oriented, they would love to meet you.
SOLSTICE
80% of America is locked out of the solar market because they cannot install solar on their roof. Solstice radically expands access to clean energy by providing free community-shared solar power. The Solstice digital platform and marketplace streamline the customer experience, making solar more accessible than ever. Solstice has received awards from Techstars Boston, Obvious Ventures, the Dept. of Energy, Echoing Green, MassChallenge, and the Global Good Fund.
INTERNSHIP – cambridge, ma
Solstice is developing a web-based solar marketplace and customer engagement platform, which will serve a community solar developer's customer-facing needs and allow customers to learn about their community solar options and enroll. It is looking for a student with experience in full-stack software development (specifically Node.js, Express, React, and/or Redux) to help it build this innovative platform. You will have the opportunity to work on a wide variety of software development projects.
DESIRED SKILLS
Candidates should have prior experience using Node.js, Express, React, and/or Redux, as well as an eagerness to constantly improve, learn and adapt.  Ideal candidates are:
Up for the challenge … this is a role at an early-stage startup with the potential for a significant amount of responsibility and ownership
Excellent communicators and collaborators
Passionate about renewable energy, sustainability, and environmentalism
Have past experience at early-stage startups (a plus, but not required)
ADDITIONAL INFO
Learn more about Solstice's mission to bring solar to every American, as well as its five guiding values at Solstice.us.
SOPHIA
Sophia helps people make the most of mental health therapy. It connects people with the right therapist for their needs and preferences, and act as their advocate and guide throughout the therapy process.
INTERNSHIP – Cambridge, MA
Sophia is looking for someone to help with its customer service processes, helping to vet therapists to ensure the company has Boston's best therapists on board, and working with users to ensure their experience is stellar. There is also potential for an intern to work on Sophia's marketing processes – helping to develop and execute a social media strategy, and run the content marketing efforts (which are key to spreading the word about Sophia, helping reduce the stigma around mental health therapy!).
DESIRED SKILLS
Passion for mental health
Genuine desire to help people
Ability to execute quickly and learn by doing
Great communication skills (spoken and written)
Bonus: Experience with social media marketing
ADDITIONAL INFO
Watch why the founders started Sophia in the first place.