2017 Internships Available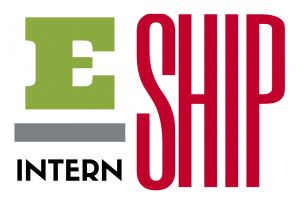 The Entrepreneurship Internship is a 10-week paid summer internship program connecting MIT undergraduate students with startups founded by MIT delta v alumni.
APPLICATIONS FOR 2017 ARE CLOSED
ACCION SYSTEMS
Accion Systems is pioneering scalable electric propulsion technology that will completely transform what spacecraft can do in and beyond Earth's orbit! The company was spun out of the MIT Space Propulsion Laboratory in 2014 by two Course 16 PhD students.
INTERNSHIP – Boston
Accion has a couple of different opportunities available. If you're into manufacturing and quality, you'll help their VP of Engineering develop systems to help the company scale up. If you're into LabVIEW and data acquisition, you'll help their Testing Leads develop the tests that run on Accion's ion engines. DATES: 6/5 – 8/11/17
Desired Skills
For the manufacturing and quality role: Helpful to have previous manufacturing or quality experience.
For the testing role: Helpful to have proficiency in a lab environment, hands-on skills in building, designing, and wiring, CAD, mechanical/thermal simulations, conventional machining, metrology, LabVIEW, C/C++, MATLAB, STK/GMAT.
Additional info
Accion Systems is inventing the future of space, but they still make time to have fun too! Watch this: https://www.youtube.com/watch?v=OCAL7Ck2fYI
To conform to U.S. Government space technology export regulations, applicants must be U.S. citizens, lawful permanent residents of the U.S., or protected individuals as defined by 8 U.S.C. 1324b(a)(3). All qualified applicants will receive consideration for employment without regard to race, color, religion, sex, sexual orientation, gender identity, or national origin.
EMBR LABS
EMBR Labs is a wearable technology startup that is revolutionizing thermal comfort with a personalizable cooling and warming bracelet. It leverages the body's natural response to temperature to help people feel more comfortable in their own skin.
internship – Cambridge
This summer will be an exciting time for an internship at EMBR! With the launch of their consumer bracelet approaching, you will be working directly with a co-founder (David) on marketing, beta testing, and web analytics. Your project will focus on running beta tests for the Wristify bracelet and its iOS app, as well as social media marketing, blogging, and online ad optimization. DATES: 6/5 – 8/11/17
DESIRED SKILLS
EMBR Labs is looking for a student who is bright, passionate, and an autonomous thinker. You should have excellent social skills and writing skills. Experience with product development and marketing are preferred.
ADDITIONAL INFO
EMBR Labs was fortunate to work with a Course 2 student for the Entrepreneurship Internship last year and she had a tremendous impact (and a great learning experience). You can explore our company reviews at Glassdoor and explore a review of our technology in Popular Science.
HUMON
The Humon Hex allows athletes to train smarter by monitoring the way their muscles are using oxygen in real-time and providing them with real-time personalized insights for immediate performance improvement. Humon has been vetted scientifically, just finished its successful beta pilot, and will start shipping its first units in June. Advisors include former New England Patriots Doctor Matthew Provencher, Olympic sprinter Ato Boldon, NYU physiologist Harry Pino, and former Adidas CDO Rich Prenderville.
internship – Cambridge
Software Development Intern. DATES: 6/5 – 8/11/17
DESIRED SKILLS
Someone who is not afraid of a challenge and wants to learn. Knowledge in Ruby on Rails, Java, and Swift would be great. Front end development experience is a +.
ADDITIONAL INFO
Watch: https://vimeo.com/192819242
INFINITE ANALYTICS
Infinite Analytics is an AI & deep learning platform for retail. Their proprietary data analytics and enrichment platform merges and enriches data from multiple sources (loyalty program data, images, third party data, open data) to create a 360-degree view of the user. Infinite Analytics' NLP, semantic, and predictive analytics algorithms detect and predict patterns in the merged data with the end goal of increasing revenues for clients. The company helps customers increase revenues by personalizing user experience across all touch points.
internship – cambridge
Neural nets, machine learning, and predictive analytics to enhance existing platform and develop new products. DATES: 6/5 – 8/11/17
DESIRED SKILLS
Python, Java, NLP, machine learning.
ADDITIONAL INFO
Infinite Analytics is at the cutting edge of AI for retail. Think Watson for retail. They would love to get one of the brightest in the class to work with us for the summer.
NVBOTS
New Valence Robotics® (NVBOTS) provides automated 3D printing solutions that deliver high throughput production of parts in a wide range of both metals and plastics. Founded by a team of MIT engineers and based in Boston, the company's mission is to provide fully automated solutions that enable manufacturers and designers to make production-quality parts more efficiently and inexpensively than any other additive manufacturing system in the world.
internship – boston
Market Research: Identify and evaluate specific business opportunities and market trends. Specific activities would include, but are not limited to, research, company and/or industry experts feedback, survey, and market and competitive analysis.
Partnership Development: Identify, build, and manage long-term relationships with strategic partners in pursuit of growth opportunities. Specific activities would include organizing and attending meetings with external parties to discuss strategic collaboration opportunities and handling external and internal communications with partners as needed. Working with leadership to develop strategies to increase sales and facilitate business development. DATES: 6/5 – 8/11/17
desired skills
Previous business development experience or education. A passion for 3D Printing technology. Strong desire to learn about building businesses. Be able to multi-task under pressure, in a rapidly changing environment. Excellent organizational skills. Excellent written and verbal communication.
Additional responsibilities may include: supports in performing various analytical special projects, including working with spreadsheets, presentation to create reports for department or office meetings. Collaborates with staff and departments in preparing special projects
Additional Info
Cincinnati Incorporated and NVBOTS introduce new rapid prototyping complement to BAAM. SAAM (Small Area Additive Manufacturing) saves material costs, proves out designs for many types of fabrication equipment.
ORI
Ori enables effortless transformation of interior spaces. Ori's breakthrough innovation, technology, and design create dynamic environments that act and feel as though they are substantially larger. Through architectural robotics, Ori's systems promise to liberate urban design, provide new user experiences, and unlock the potential of the places we increasingly want to live, work, and play.
internship – boston
Because Ori's product and platform line are internet-connected, the intern would be working on web technologies to enhance user experience with the company's robotic systems. There are multiple projects that the intern could work on, depending on their skills and interests and on company timing and priorities. These include iOS and Android, Alexa and Google Home, IFTTT, and other server-side development, like account and key/token management, and data logging, storage, and visualization. The projects are intended to allow users to claim and control Ori robotic systems they are living with through touch screens, voice, and third party devices, and to allow Ori to gain insights into product use and inform troubleshooting and future improvements. DATES: 6/5 – 8/11/17
DESIRED SKILLS
Experience with web technologies is a must. More specifically, experience with one or more of the following is required:
Javascript and Node.js
iOS (Swift)
Android (Java) Experience with UI/UX and data is a big plus.
More specifically, experience with the following would be very helpful:
HTML and CSS
D3.js
Databases and data visualization
Multi-modal user interfaces, specifically voice.
Additionally, the intern is expected to show initiative and autonomy, and propose features and tasks for the project(s) they take on.
ADDITIONAL INFO
Ori is proud to say that last year's intern project, an iOS app, will soon be submitted to the Apple App Store!
SPYCE
Spyce is on a mission to change the way the world eats, serving healthy, restaurant-quality meals at affordable prices. The Spyce Kitchen delivers customers freshly prepared meals in minutes – all at the touch of a button. Their technology enables diners to spend more where it matters. Spyce's culinary team is advised by world-renowned chefs and recipes are crafted from ingredients that are locally sourced or from trusted partners. If you're interested in transforming the fast food industry, apply for this opportunity.
INTERNSHIP – SOMERVILLE
Mechanical engineering: This intern will work with the team to develop assemblies and mechanisms that assist in the launch of Spyce's first restaurant. There are a lot of opportunities here, from working with the engineering team to design and develop components and test fixtures for the Spyce Kitchen, to working with the design team to find fun ways to increase customer experience in-store, or possibly even working with the operations team to develop technology that makes the Spyce commissary ultra-efficient. DATES: 6/12 – 8/18/17
DESIRED SKILLS
Mechanical engineering internship:
Strong Solidworks abilities
Builder mindset
Eye for detail
Rapid prototyping skills
ADDITIONAL INFO
Taste testing different meal concepts and desserts will happen regularly during the internship. Watch a video of the prototype: www.spyce.io/video
TEKUMA
Tekuma transforms spaces into art galleries through an AI-powered marketplace.
INTERNSHIP – BROOKLYN, NY
Tekuma is building the world's largest art gallery and needs someone to help the company market their product to acquire more real estate and more artists to introduce more art and culture to our everyday spaces. Tekuma is a team of six: three architects and three software engineers who are hacking the system to make art more accessible. If you are down to hack and get the word out, Tekuma wants your fun active spirit to join them for the summer. With you, the company will be one step closer to being the most advanced art platform. DATES: 10 weeks between 6/1 – 8/31/17
DESIRED SKILLS
Business development, user experience design, sales and marketing, digital marketing, HubSpot, Salesforce.
ADDITIONAL INFO
Google Tekuma and find out more!
WISE SYSTEMS
Wise Systems is a software company founded out of MIT that provides cutting-edge technology to logistics and transportation companies. Wise provides route optimization software to large companies that run service and delivery routes. The software for dispatchers and drivers responds in real-time and incorporates machine learning to help companies learn and improve over time. Wise is growing quickly and has partnered with a number of Global 500 companies.
INTERNSHIP – Cambridge
Wise is looking for potential interns in a number of different positions: An iOS engineer responsible for enhancing the Wise-Driver application to incorporate Wise's advanced machine learning and natural language processing models.
Wise is also looking for a front-end engineer who can incorporate advanced features built by Wise's data science/machine learning team into the company's web application.
Wise is also interested in back-end engineers who can help develop and scale the system, and also looking for exceptional candidates interested in machine/deep learning science. These scientists work with Wise's team of PhDs to enhance Wise's route optimization algorithms by incorporating machine learning. DATES: 6/5 – 8/11/17
DESIRED SKILLS
Interns work alongside other engineers handling different layers of the infrastructure so a commitment to collaborative problem solving, sophisticated design, and the creation of quality products is essential. Wise also loves interns with diverse interests. Technical expertise is necessary in whatever the intern's project area and expertise is:
Objective-C and/or Swift for iOS
Javascript for Front-End, Scala or Java for Back-End
Wise Systems is also interested in passionate interns who are excited about new problems and learn quickly.
ADDITIONAL INFO
Wise Systems is very committed to investing in our interns and we have given long-term offers to every intern that has joined, including the intern from last summer's Entrepreneurship Internship who is now a full-time employee.
WOOBO INC.
Woobo uses artificial intelligence to empower toys to talk and act like Ted, the Minions, and Baymax.
INTERNSHIP – CAMBRIDGE
Natural language processing and machine learning intern. Collaborate with the team to develop the AI engine for the toys. DATES: 6/5 – 8/11/17
DESIRED SKILLS
Computer science, machine learning, Python.
ADDITIONAL INFO
Woobo is currently raising pre-A round funding. Here's a video of kids playing with Woobo toys: https://www.youtube.com/watch?v=x080Hpf5XXc