Our room reservation system is for MIT students and MIT student clubs working on entrepreneurship-related activities, as well as for Martin Trust Center faculty and staff.
Other MIT-affiliated individuals should email trustcenter@mit.edu for assistance.

Current MIT students may request to have ID card access to our space in E40-160 beyond our normal school-year operating hours of 8:30am – 8:00pm Monday through Thursday and 8:30am – 5:30pm on Friday.
To request 24/7 access to the Martin Trust Center, please click on the button and complete the form.

E40-163 "The Garage"
Large conference room with glass garage door. Fully equipped with projector, speakers, and microphone system. Capacity varies by setup. Boardroom – 30
Theater with garage door closed – 55
Theater with garage door opened – 75
Trust Center "Phone Booths"
All booths have whiteboard walls and free international calling
169A: Amherst Street side, against windows, 617-452-3981
169B: Amherst Street side, 617-324-7808
185: Hayward Street side, left booth, 617-258-0232
187: Hayward Street side, middle booth, 617-253-7361
198: Hayward Street side, right booth, 617-253-0159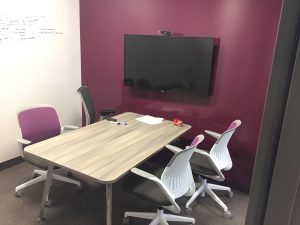 E40-170 Conference Room
located on Amherst Street side of the space.
Room has large monitor, whiteboard walls, and table for 4. Can fit up to 6 comfortably.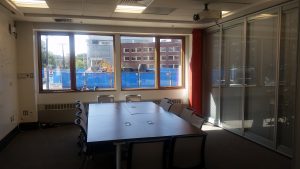 E40-175 and 175A Testa Rooms
The Richard J. Testa Memorial Conference Room can be used as two separate spaces (comfortably seating 10-12 each) or can be combined with together by request to allow for bigger room to seat 30+ people.
Each room has whiteboard walls, spiderphone, and projector (VGA/HDMI).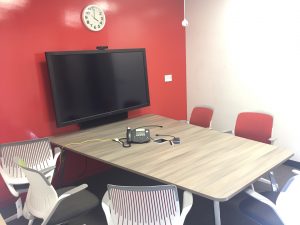 E40-177 Video Conference & Meeting Room
Whiteboard walls, spiderphone, videoconference system
Room can seat 4-6 comfortably.
Primary Phone Number: 617-253-9603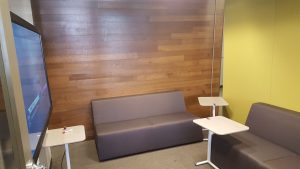 E40-184 Conference Room
LED screen, soft seating, whiteboard walls, comfortably seats 4-6