Entrepreneurship Speaker Series
Come back soon for an announcement of our first Speaker Series event for the Fall 2018 semester!
Below is an overview of our speakers from the 2017-18 school year.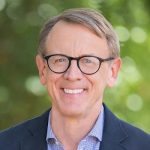 JOHN DOERR
Wednesday, April 25, 12:00 – 1:00 pm
Martin Trust Center, E40-160 – SOLD OUT
John Doerr, chairman of venture capital firm Kleiner Perkins Caufield & Byers and author of "Measure What Matters", will be sharing his perspective on how to achieve operating excellence. In a fireside chat, John will share the invaluable lessons he has learned in mentoring and working with some of the world's most successful entrepreneurs.
Doerr is the chair of venture capital firm Kleiner Perkins Caufield & Byers, which he joined in 1980. He has invested in some of the world's most successful entrepreneurs and companies, including Amazon, Google, Intuit, Netscape, and Twitter. Through his investments, he has helped create more than 425,000 jobs.
This event is co-presented with the MIT Media Lab.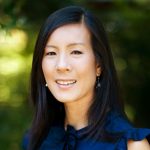 AILEEN LEE
Wednesday, April 18, 12:00 – 1:00 pm
Martin Trust Center, E40-160 – SOLD OUT
Aileen Lee is the founder of Cowboy Ventures, a first time Forbes Midas List member in 2018, and a true original. Lee coined the often-used Silicon Valley term "unicorn" in TechCrunch in 2013. Lee does not fit the mold of conventional wisdom VC. Her MIT background plays a vital role in her outlook on the business world and she will discuss how she got to where she is today as well as where things are headed in a fireside chat with Trust Center EIR Trish Cotter.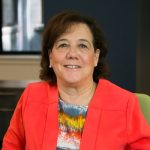 MINDY LUBBER
Thursday, April 5, 12:00 – 1:00 pm
Martin Trust Center, E40-160 – SOLD OUT
Mindy Lubber is the founder and CEO of Ceres, a company dedicated to driving sustainability by leveraging the capital markets. Mindy will be joining us for a talk on integrating sustainability in Fortune 500 companies as well as her work in building non-profits. She takes an entrepreneurial lens to her work and will share lessons learned as a founder. The goal of the talk will be to help students see where opportunities lie and how to use the capital markets to make a positive impact.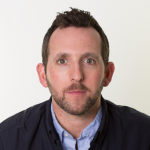 RYAN BABENZIEN
Wednesday, April 4, 12:00 – 1:00 pm
Martin Trust Center, E40-160 – SOLD OUT
Ryan Babenzien is co-founder of Brooklyn Greats and will be sharing his founder journey in a fireside chat with Carly Chase, director of our New York Summer Startup Studio. They will discuss the characteristics that have made Ryan successful and the strategies he has used for building a direct-to-consumer brand, as well as how the company learned to segment and attack the market. Ryan will share the challenges he faced and the lessons he learned along the way.
If you are a founder or thinking of becoming a founder, this is an event you do not want to miss.
Check out the Greats story here: https://www.greats.com/pages/about-us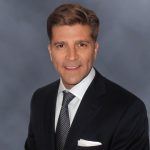 DAVID MADDOCKS
Thursday, March 15, 12:00 – 1:00 pm
Martin Trust Center, E40-160 – SOLD OUT
David Maddocks is the Chief Marketing Officer of Cole Haan and his talk, "Innovation as a Turnaround Strategy," focuses on how an entrepreneurial mindset is essential even for large companies. Maddocks's experience with Cole Haan and Converse demonstrate the value of being a corporate entrepreneur. He will share stories of how the company found insight, created a competitive advantage, and won.
SAM ZELL
Thursday, March 8, 12:00 – 1:00 pm
Martin Trust Center, E40-160 – POSTPONED DUE TO WEATHER; STAY TUNED FOR NEW DATE
Sam Zell is the founder and chairman of Equity International, a private investment firm focused on building real estate-related businesses in emerging markets, which he founded in 1969. Zell has also owned a diverse range of businesses including Jacor Communications, The Chicago Tribune and Los Angeles Times, the Chicago Cubs, and has been an active philanthropist in a range of charitable causes, including the Zell/Lurie Institute for Entrepreneurial Studies at the University of Michigan.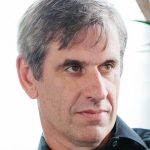 BILL GURLEY
Thursday, February 22, 12:00 – 1:00 pm
Wong Auditorium, E51-115 – SOLD OUT
Trust Center Managing Director Bill Aulet engages in a fireside chat with Benchmark's Bill Gurley about life as a "unicorn venture capitalist." Gurley has ben an early investor in companies such as Uber, GrubHub, NextDoor, Brighter, OpenTable, Zillow, Snap, and Stitch Fix among many others. He has been named by Forbes as one of the top 10 "world's smartest tech investors" for the last three years. Do not miss this chance to learn from one of the best in the business at what he does.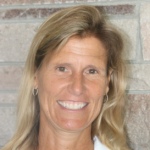 NICOLE STATA
Thursday, February 8, 12:00 – 1:00 pm
Martin Trust Center, E40-160 – SOLD OUT
This fireside chat with EIR Trish Cotter is a valuable opportunity to learn from an investor who has championed the growth of new ventures. Nicole is the founder and a general partner of Boston Seed Capital, an early stage seed investor in over 40 startups in consumer digital, machine learning & AI, and in platform markets. Prior to founding Boston Seed, Nicole founded Deploy Solutions in 1996, an award-winning provider of SaaS Human Capital Management.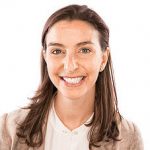 CAROLYN TISCH BLODGETT
Tuesday, November 28, 12:00 – 1:30 pm
Martin Trust Center, E40-160 – SOLD OUT
Learn "how Peloton's brand has made it the fastest growing company in NYC" from the SVP of Brand Marketing at Peloton. She'll discuss the brand strategy that has set the company on the path to a unicorn valuation. She brings her experience of working with established brands such as American Express, Mountain Dew, and the New York Giants to her current role with Peloton.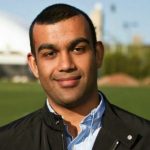 TAUHID ZAMAN
Wednesday November 1, 12:00 – 1:00 pm
Martin Trust Center, E40-160 – SOLD OUT
Come hear from MIT Professor Tauhid Zaman about the algorithm that picks 'winning startups'. Find out how their model was able to construct sample portfolios with exit rates double that of top VC firms.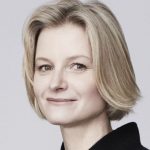 CAROLINE BROWN
Tuesday October 17, 12:00 – 1:00 pm
Martin Trust Center, E40-160 – SOLD OUT
Join us for a fireside chat between Caroline Brown, Fashion Industry Executive, and Martin Trust Center EIR and co-founder of Ministry of Supply, Kit Hickey. Caroline is a fashion industry veteran with nearly 25 years of experience as a a senior executive at companies such as Armani, Carolina Herrera, and Donna Karan.
JOCKO WILLINK
Thursday, October 5, 12:00 – 1:30 pm
Martin Trust Center, E40-160 – SOLD OUT
What do technology entrepreneurs and the Navy SEALs have in common? "Speed, surprise, aggression" is how technology startups disrupt established incumbents. "Speed, surprise, aggression" is also the mantra of the Navy SEALs. You are invited to this speaker series with Jocko Willink to learn how you and your team can become the "Navy SEAL of Entrepreneurship".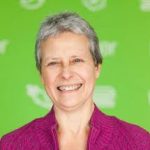 STEFANIA MALLETT
Wednesday, October 11, 4:30 – 6:00 pm
Martin Trust Center, E40-160 – SOLD OUT
Stefania Mallett is CEO and co-founder of EZ Cater and an MIT and MIT Sloan alum. She has 25+ years building and growing technology-related companies that solved real problems. This will be an interactive conversation so come with an inquisitive mind!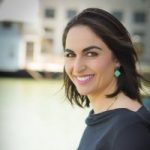 SHIREEN YATES
Saturday September 9, 2:00 pm
Kresge Auditorium – SOLD OUT
Shireen Yates is the co-founder and CEO of Nima, a producer of portable sensors that allow those with food sensitivities to test the food they eat. Shireen was the keynote speaker for MIT delta v Demo Day, and is an alum of the program as well, having been a member of the 2013 cohort.