2019 Internships Available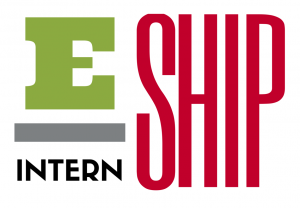 The Entrepreneurship Internship is a 10-week paid summer internship program connecting MIT undergraduate students with startups founded by MIT delta v alumni.
Applications for 2019 internships are now closed.
Below are the list of 2019 companies and internships. Please note: while there are 16 internships listed, only 10 positions will be filled. The companies offering multiple opportunities will hire one candidate among all applicants for the positions. The hired candidate will only work on the position they applied for, not both job responsibilities. Please email eshipinternship@mit.edu if you have any questions.
BIOBOT ANALYTICS
Biobot Analytics measures opioids and other drugs in sewage to estimate consumption in cities. Its mission is to transform wastewater infrastructure into public health observatories. Born out of an MIT-wide research collaboration, Biobot is an alum of MIT delta v and a Y Combinator W18 company. Biobot was founded in late 2017 by computational biologist Dr. Mariana Matus and architect Newsha Ghaeli. The company currently has five full-time employees plus one part-time employee and one co-op student.
Internship #1 – Somerville
Biobot Analytics is looking for a hardware engineering intern who is passionate about using their skills to impact public health and is excited to join a fun and diverse startup team. In this role, you will work alongside two experienced engineers to:
Support development of electromechanical pumping system
Conduct performance and environmental tests on extraction boxes
Work extensively with your hands to build boxes, fixtures, test set-ups
Desired Skills
Major in Mechanical Engineering, Electrical Engineering, or similar
Extensive experience working with your hands, either on project teams, part time jobs, or personal hobbies
Self-ascribed builder, maker, or hacker
Strong understanding of the scientific process and the ability to easily deconstruct complex problems into simple, manageable chunks
Experience with 3D printing, basic electrical assemblies and soldering, and general rapid prototyping
Experience designing circuits a plus
Exceptional enthusiasm for electromechanical assembly, design, and construction
Internship #2 – Somerville
Biobot Analytics is seeking a laboratory assistant for our research and development team. Laboratory assistant will be expected to prepare standard solutions of illicit and prescription drug mixtures using micropipetting techniques. Everyday duties will include washing glassware, maintaining a laboratory notebook, tracking a materials and chemical inventory, and managing chemical waste.
Applicant will work closely with a small, diverse team of engineers, biologists, and chemists to gain valuable experience in laboratory maintenance as well as liquid chromatography-TSQ mass spectrometry method development. This is a great experience for someone looking to work at a growing startup and in a fast-paced environment.
Desired Skills
Major in Biology, Chemistry, Biological Engineering, Chemical Engineering, or Environmental Engineering
At least one semester's experience in a research laboratory
Comfortable with micropipetting
Organized and detail-oriented
Applicants with experience using LC-MS/MS or GC-MS are preferred
Anything else applicants should know?
Learn more about Biobot in these articles from Smithsonian magazine and Government Technology
CENTAUR LABS
Centaur Labs is working on gamified, crowdsourced medical image analysis. Users of its iOS app DiagnosUs compete to analyze cases most accurately, while the company learns about the users' relative skills and how they complement each other. When these analyses are combined, groups of DiagnosUs users collectively outperform individual experts. Centaur Labs is currently in Y Combinator's winter 2019 cohort and will be returning to the Cambridge/Boston area in the spring. The company currently has three full-time employees.
Internship #1 – greater Cambridge/Boston area (TBD)
The data science intern will help analyze user behavior, run A/B experiments on the app, and work on a machine learning project on how to best aggregate multiple user analyses based on past performance.
Desired Skills
An understanding of data science and machine learning.
Internship #2 – greater Cambridge/Boston area (TBD)
The software development intern will work on Centaur Labs' iOS app, DiagnosUs. The company builds, tests, and ships new features multiple times per week.
Desired Skills
Looking for a software developer with experience developing iOS apps in Swift. Back-end experience is a plus, but not necessary. Centaur uses server-side Swift and Node.js on the back-end.
Anything else applicants should know?
Please visit https://centaurlabs.io/ to learn more.
FLOATING POINT GROUP
Floating Point Group's technology lets investors, hedge funds, and trading technology providers access the cryptocurrency markets in the most efficient ways possible, leveraging techniques used by tier-one financial institutions. The company's business is focused on high-performance execution and low-latency data systems; Floating Point Group builds complex financial architectures. FPG's differentiator is its performance and footwear. The company currently has nine full-time and two part-time employees.
Internship #1 – New York City
This role involves quantitative modeling and analysis on order execution strategies so as to see which are the most performant. Typical questions are around:
How do you know that your algorithm is better than others?
How can you predict volume, or price data, given large amounts of clean market data and alternative data?
Why do alligators exist?
What does financial infrastructure and transactions looks like for cryptocurrencies?
Specifically, this role would be building variants of Sniper algorithms for digital asset markets. This means large-scale data analytics and mathematical modeling.
Desired Skills
No background in finance or electronic order execution is necessary, FPG is happy to bring you up to speed. Background in statistical mathematics, modeling, and programming is required. The stack is Python (with large emphasis on Pandas, ZeroMQ, and AWS integration) and C++ for performance bottlenecks, and there are extensive vim key bindings. Floating Point Group prefers intelligence and a winning can-do attitude over experience.
You must have an interest in finance, code architecture, and producing code that is quality. A technical interview will be given for programming expertise.
Internship #2 – New York City
In an early stage company, business development encompasses a wide variety of tasks such as sales, project management, public relations, and managing strategic partnerships. An intern in this business development position will have the opportunity to gain invaluable first-hand experience in an outward-facing position in a rapidly growing B2B enterprise technology startup, gaining domain experience in financial services and financial technology.
Floating Point Group is amenable to shaping this position to an intern's skillset and preferences and may include project management while onboarding valuable customers, attending events, contributing to marketing efforts, and engaging with potential leads in a sales role.
Desired Skills
A business development role in a high-stakes, trust-driven industry requires delicate relationship building to successfully close customers and potential partnerships. The savviest applicants will be comfortable in unfamiliar settings, inquisitive to topics outside their particular domain of expertise, and willing to interact with members from any part of the cryptocurrency trading ecosystem to further the Floating Point Group brand.
No previous knowledge of electronic trading, financial services, or cryptocurrency is required, but will be taken into consideration. Successful applicants will exhibit clear examples of their grittiness, attention to detail, and the will to be different. If you're hungry, FPG wants to talk to you.
Anything else applicants should know?
Watch Floating Point Group's MIT delta v Demo Day presentation to learn what the company is all about.
HUMON
Humon started out of MIT research on the premise that technology and biology would intersect to create the next generation of sensors and products allowing users to understand more about their own bodies and, as a result, be their better selves. Humon's first product is the Hex, the first clinically validated muscle oxygen tracker that allows athletes, sports teams, and performance labs to optimize workout intensities, minimize injury, and monitor progress. Humon currently has six full-time employees.
Internship – Cambridge
Candidate would work with the engineering team and aid in the development and implementation of features in the company's mobile and/or web applications. Project(s) will include:
data visualization and analytics
UI enhancements
data management
platform integrations
development of a WatchOS app
Desired Skills
Programming experience is necessary with a desire to to grow software engineering skillset. Knowing JavaScript is highly desired, and experience with React/React Native, mobile development, GraphQL, and git is a plus.
Anything else applicants should know?
Visit vimeo.com/behumon to watch videos and learn more about the team and the product.
MAYFLOWER VENUES
Mayflower Venues
is an online platform that connects couples looking for a wedding venue with unique, open spaces (farms, orchards, fields, etc.) that the couple can customize using Mayflower's online planning tools. The company's technology and tools make it possible for nontraditional properties across New England to host weddings and earn revenue to preserve these special spaces. The company has five employees; three founders and two full-timers.
Internship – Charlestown
Mayflower is looking for an energetic software engineering intern to help build out its platform and to create the tools necessary to build the business. You will have an enormous impact, working directly with the technical co-founder building new tools and features from scratch. Develop with modern technologies like NodeJS, React, and GraphQL, all running on Amazon Web Services. Example projects include:
Build tools to help vendors manage weddings booked through the Mayflower platform
Create a messaging service to facilitate communication between couples and coordinators
Develop improvements for the company's high-touch couple wedding planning tools
Optionally, there may be an opportunity to travel to venues, meet customers, and test projects in the field
Desired Skills
The applicant should have:
Software engineering experience, ideally being able to build a basic web application from scratch
Experience in NodeJS, React, GraphQL, and/or AWS is a plus
Strong communication skills
Ability to learn and work independently, going from idea to implementation
Excitement about the company's mission is a huge benefit
Anything else applicants should know?
Watch this video to see how the Mayflower Venues platform works from a couple who used it to plan their wedding and visit this page to learn about the team you will be working with.
ORI
Ori
creates intelligent, connected robotics that enable the effortless transformation of interior spaces. Ori's first products are designed to enhance small residential living, smoothly transforming between bedroom, living room, or walk-in closet at the touch of a button or with a simple voice command. Ori combines its innovative technology with elements of architecture and design to create interactive programmable spaces … dynamic living environments that readily adapt to today's lifestyles. The company currently has 11 full-time employees.
Internship – Boston
The intern will contribute to Ori's mobile and web stack. The work may include the following:
Updating mobile app back-end
Revamping mobile app front-end with Ori's in-house designer
Upgrading Ori's design-assist web tool to include more of the company's products and features (this tool incorporates Ori's products into floorplans)
Improving Ori's data-visualization web tool to include more insights about how its products are used
The intern may also contribute to larger and longer term projects, including contributing to Ori's Internet of Things server software
Which projects the intern ultimately works on will depend on Ori's needs and the intern's interests at the start of and during the internship.
Desired Skills
Required:
Experience with HTML, CSS, and Javascript; experience with Node.js a plus
Experience with Android, or at least Java
Experience with iOS, or at least Swift
Ability to work independently, estimate times to complete tasks, and set and meet goals and timelines
Write clean and efficient code, easy to understand and update, complete with comments and documentation
Desired:
Experience with UI/UX design, especially in web and mobile environments
Understanding of RESTFUL APIs and best practices around API integration
Demonstration of initiative in further crafting projects and setting their direction for the future
Anything else applicants should know?
Learn about Ori's vision on its website.
PERCH
Perch uses computer vision and machine learning to enhance the motivation, safety, and effectiveness of exercise. The company works with professional and college athletes and organization to solve the problems of those strength training today and helping create the gym of the future, tomorrow. Perch currently has three full-time employees.
Internship #1 – Cambridge
Perch is seeking an individual to fulfill a software engineering role. Applicants should be driven, passionate, have a desire to learn, be able to balance multiple projects at once, and not be afraid to challenge yourself or your co-workers.
Primary responsibilities:
Assist the software engineering team with iteration on the core product, UIs, and backend systems
Responsibilities will cover many disciplines: ML, UI/UX, Database engineering, API development, Web, Mobile
Desired Skills
The following skills are preferred, but not required:
UI/UX experience, React/Redux, Client-side rendering, Web, Mobile, iOS, MFi
Python
Experience developing web servers, APIs, and other modules that interact with databases
ML: experience with research projects or internships developing and improving models for computer vision: CNNs, GANs, OpenCV, Tensorflow
Internship #2 – Cambridge
Perch is seeking an individual to fulfill a mechanical engineering role. Applicants should be driven, passionate, have a desire to learn, be able to balance multiple projects at once, and not be afraid to challenge yourself or your co-workers.
Primary responsibilities:
Perform design work to optimize current hardware and reduce costs
Optimize internal assembly line to deliver product to our early customers; this includes fixture design and process improvement
Outsource assembly by working with Perch founders to validate a turn key manufacturer, set up a supply chain, and design and document the assembly process
Product validation and testing
Desired Skills
The following skills are preferred, but not required:
Solidworks
Machining (preferred)
Design for manufacturing
Solid communication skills
Internship #3 – Cambridge
Perch is seeking an individual to fulfill a business development role. Applicants should be driven, passionate, have a desire to learn, be able to balance multiple projects at once, and not be afraid to challenge yourself or your co-workers.
Primary responsibilities:
Work with CEO to define and refine sales and marketing strategy
Perform market research and work with engineers to refine product road map
Content creation and curation
Digital marketing and social media management
Customer outreach and success
Influencer relations
Desired Skills
The following skills are preferred, but not required:
Social media management
Influencer marketing and relations
Sales and marketing
Digital marketing
Content creation
Demand generation
Financial modeling
Microsoft Excel
Anything else applicants should know?
Learn more on their website: www.perch.fit
Perch is also seeking business development interns outside of the Entrepreneurship Internship program. Please reach out if you are interested in helping the company grow their business.
POSH
Posh is a Boston-based conversational AI platform company founded in 2015 out of MIT's AI Lab. Posh helps companies automate routine communications tasks like customer service, internal help desk, knowledge management, etc. with patent-pending IP that enables more context-aware, humanlike bots across text and voice based modalities. The company is working with enterprises in multiple industries to help cut costs and boost engagement, including organizations like Walmart, Oncor, Digital Credit Union, and more. They currently have nine full-time employees.
Internship #1 – Boston
Our number one intern hiring priority is for a software engineering role. Posh is seeking candidates who have experience with Python, and general exposure to software design, systems, and algorithms. The core focus of the internship will be designing and implementing conversational AI bots for Posh's customers, and also working on the underlying platform infrastructure. For this reason, some experience with AWS and Docker is a plus.
Desired Skills
Python and exposure to AWS/Docker is a plus. The key role for hiring is that Posh is very focused on finding good talent.
Internship #2 – Boston
While our number one priority is hiring a software engineering intern, the right candidate for a sales and business development intern position would definitely be strongly considered. For the sales role, the company focuses on B2B enterprise sales and the ideal intern would have a strong technical foundation with an interest in business and strategy roles plus strong communications and speaking skills.
Desired Skills
Strong communications skills and a desire to go into business and/or strategy roles is desired. The key role for hiring is that Posh is very focused on finding good talent.
Anything else applicants should know?
Posh is still bootstrapping — but growing fast with revenues — so this is really an awesome initiative to help MIT students and alumni startups both!
SIGMA RATINGS
Sigma Ratings is the world's first non-credit rating agency focused on financial crime and governance risk.  They currently have 10 employees in their office.
Internship – New York City
Research and strategy projects associated with:
how Sigma catalogues risk by company-type
model training associated with news-related NLP algorithms
help with ad hoc projects that are core to the company's strategic growth
Desired Skills
Research, language, and computer science are a plus. A hunger for helping make the world a more transparent, interconnected place through data and data analytics is an additional plus.
Anything else applicants should know?
You can read all about Sigma Ratings' latest news and updates on its website.
SPACEUS
Spaceus is a co-work and co-retail platform for creatives. Its mission is to keep urban areas creative by cultivating spaces for art to thrive in the heart of cities. Spaceus believes that through the appreciation and understanding of art, we can bring people together. The company currently has one part-time and two full-time employees as well as four volunteers.
Internship – Cambridge
Spaceus is looking for a driven, collaborative, detail-oriented, and passionate business development intern to seek out synergistic and high-revenue partnerships that will add value to the Spaceus community. You should be collaborative, scrappy, tenacious about problem-solving, and able to move an idea from beginning to end. Above all, you must be a team player who is eager to pitch in and learn a variety of skills.
Tasks will include:
Managing and developing a portfolio of Spaceus-appropriate advertising partners
Seeking out untapped potential high revenue and high impact partnerships
Working closely with the CEO and COO to create seamless partnerships that benefit the community and partners
Collaborating with the team on day-to-day operational tasks and problems
Desired Skills
Professional experience in partnership sales, marketing, and in a client-facing context
Ability to synthesize partner needs and work collaboratively with the Spaceus team to execute creative activations
Self-starting energy and hunger to learn
Tenacity for solving problems and getting things done
Anything else applicants should know?
See the work Spaceus is doing on its Instagram feed