Join one of the most dynamic and networked groups on the planet and receive dynamic support for your entrepreneurial pursuits and passions!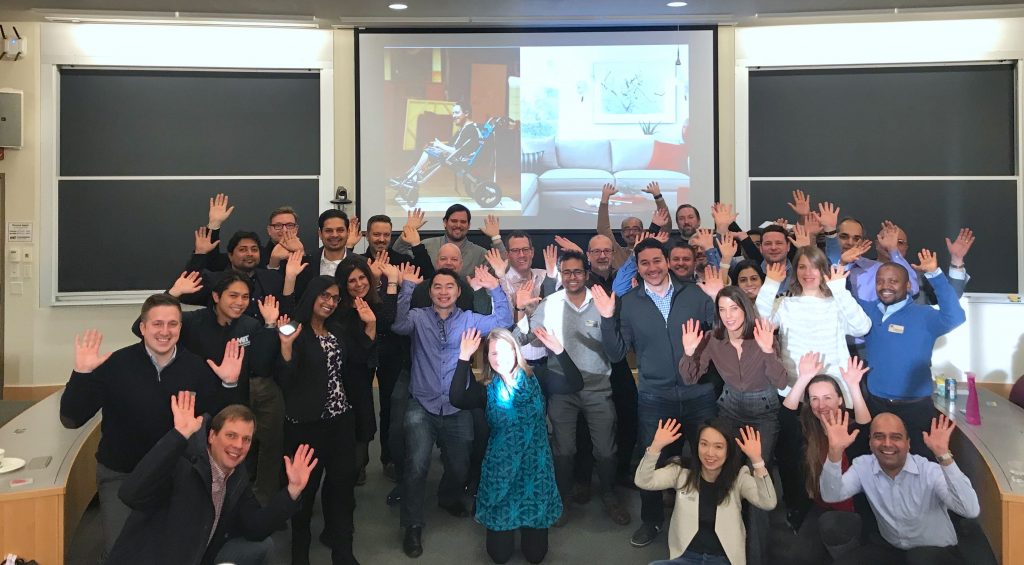 EXEC Startup Group: dynamic, growing & active!
Membership is designed for current MIT Executive MBA students and alumni
Executives who are invited by an active member
If you are a graduate of another MIT program or another university's Executive MBA program and are interested in being a part of this exclusive group, please complete the form below!
Apply as an individual or have your company sponsor your participation.
EXEC Startup Group Activities & Benefits
From quarterly events to roundtables with up-and-coming MIT startups to webinars with esteemed faculty, plus VIP access to the EXEC Super Startup Showcase held in partnership with the Trust Center, your membership unlocks the door to all of this and more creating exposure for compounding growth effects! Your membership directly supports the amazing non-profit work of the Trust Center and MIT entrepreneurs!
Questions? Email Vyda Bielkus, MIT EMBA '20
The MIT ecosystem is a fertile breeding ground for innovation-driven entrepreneurship. The numbers back this up: A 2015 report found MIT graduates have founded tens of thousands of companies that, in total, account for revenues that would make it the 10th-biggest economy in the world if taken as a standalone country's GDP.
And that is just startups. Trust Center-trained students have taken on leadership roles in organizations such as Google, Amazon, AB InBev, Continental, the White House, sovereign wealth funds, and venture capital firms to name just a few. Their mindset, skill set, and community-building way of operating helps to inject new levels of innovation-driven entrepreneurship behavior and results wherever they are needed.
Join the Trust Center's EXEC Startup Group
Here's your chance to be a part of this exciting network of individuals!
Joining the EXEC Startup Group gives you access to the faculty and students at the heart of the center AND also gives budding-to-seasoned entrepreneurs access to our community, which can provide ongoing support and connection.
Don't wait! Join this amazing group and support the work of the Trust Center! t=0! (That means the time is now!)