Photo essay
See what it's like to go from having little to no making experience to building interactive robots in just one semester!

McGyver Challenge
On the first day of class, students build a projectile device to knock down Jenga Blocks balanced on one side of a see-saw in a timed challenge.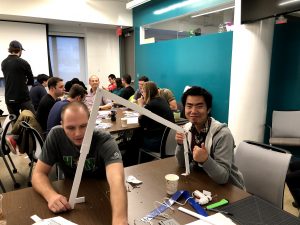 Foam Core Robot:
Building a three-degree-of-freedom robot in 20 minutes using nothing but foamcore and #4-40 machine screws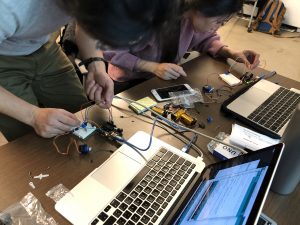 Breadboarding and Arduino:
Learning to build custom circuits – and then programming them into smart devices

Project 1:
Building an operations game out of laser cut plywood and copper tape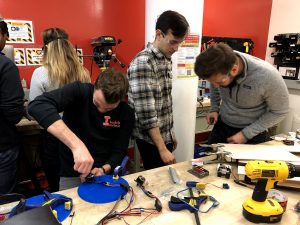 Working on the final team project in the shop
Components often include 3D printed parts, laser cut parts, all powered by Arduino-controlled breadboards with sensors and actuators

Example final project!
Blowing up capacitors – don't try this at home!
Final projects science fair
Fun to see how far everyone has come in just one semester!