MIT Symposium on Black Entrepreneurship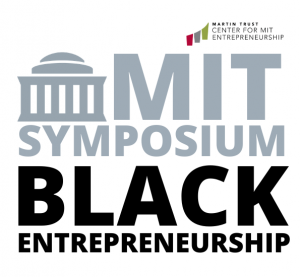 Making A Dream Happen Through Entrepreneurship
Friday, April 9 – Sunday, April 11, 2021
A virtual conference with the goal of CONCRETE ACTIONS FOR RESULTS, hosted by MIT, the MIT Sloan School of Management, and the Martin Trust Center for MIT Entrepreneurship
FRIDAY AGENDA  /  SATURDAY AGENDA  /  SUNDAY AGENDA
---
Sign up to our email list to receive Symposium updates and get access to early registration access.

FRIDAY, APRIL 9
(all times are Eastern)
9:00 am  "Welcome"
Kevin D. Johnson, chair of the Symposium's Steering & Organizing Committee, entrepreneur, and an MIT EMBA class of 2021 student, welcomes attendees and provides an overview of the purpose and goals of the next three days. Concludes with a moment of silence in recognition of those who we have lost.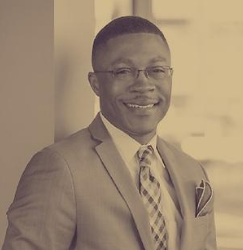 ---
9:20 am  "The Hard, Cold Facts: The 'As Is' State in Data"
This panel will provide an update on the 2015 Duke University, The New School, and the Federal Reserve Bank of Boston study ("The Color of Wealth in Boston") that discussed the widening wealth gap in the United States and its impact on future generations.

Suggested panelists:
---
10:15 am  Break
---
10:30 am  "The Dream I: The Desired State From the Perspective of the Elders"
See an inspirational painting of a vision from a top-down perspective — with wisdom from experience and an historical perspective — where great progress towards racial justice is obtained through economic justice.

Suggested panelists:
Robert Smith, Founder, Chairman & CEO, Vista Equity Partners
John Thompson, Chairman, Microsoft; Venture Partner, Lightspeed Ventures
Andrew Young, former U.S. Ambassador to the United Nations; mayor of Atlanta, GA; U.S. House of Representatives (D-GA); former executive director of the Southern Christian Leadership Center (SCLC); close confidant to Martin Luther King, Jr.
Dr. Walter Massey, Chairman Emeritus, Bank of America; world-renowned physicist; President Emeritus, School of the Art Institute of Chicago and Morehouse College
possible additional panelists such as Oprah Winfrey, Janice Bryant Howroyd, Sheila Johnson, Cathy Hughes
---
11:30 am  "The Dream II: The Desired State From the Perspective of the Younger Generation"
What's the inspirational vision from the next generation of entrepreneurs? Same goal, different pathways.

Suggested panelists:
---
12:30 pm  Fun & educational activity (TBD)
---
1:30 pm  "So How Do We Make the Dream a Reality?"
A discussion focusing on the concrete steps to take for improving Black Entrepreneurship. Each area will have a specific session later today and on Saturday focusing on how it fits into the bigger picture.
Heart (inspiration, celebration, role models, revisiting failure)
Head (education, knowledge)
Hand (translating knowledge into capability; internships, job opportunities)
Home (community, networking, funding)
---
2:00 pm  HEART
"How do we develop a mindset that will inspire more Blacks to want to be entrepreneurs AND to believe that they can achieve this dream?" This session will inspire the audience, celebrating successful Black entrepreneurs who view failure differently and can act as role models for the next generation of successful Black entrepreneurs.

Suggested panelists:
---
3:00pm  Break
---
3:15 pm  HEAD
"How do we provide Black entrepreneurs with high quality education to help them be successful?" This session will cover the role that academia plays in helping to shape the dreams of Black entrepreneurs, and covers what are the best practices in entrepreneurship education today.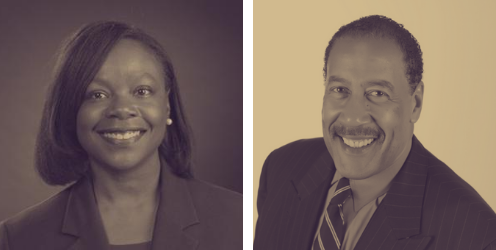 Suggested panelists:
---
4:15 pm  Lessons Learned From Today
---
4:30 pm  $50K Hackathon Launch Announcement
As part of the Symposium, we are excited to announce the launch of our $50K Black Entrepreneurship Hackathon.  We're looking for ideas and can't wait to see what your inspiration will lead to in the end.
The Trust Center has a history of running successful hackathons (both in-person such as the MIT FinTech Challenge , and virtually such as the MIT COVID-19 Challenge). Teams will be formed to work together around themes (e.g., high school programs, primary school programs, college networking, accelerators, leveraging HBCUs, corporate sponsorships, internships, marketing campaigns to increase inspiration).
---
4:45 pm  Dinner break
---
6:00 pm  Virtual Celebration of Black Culture
An opportunity to socialize with other attendees as well as a celebration of musical performers from across the country, such as Jon Batiste and many others.
---
8:30 pm  Party concludes, Hackathon begins