MIT Symposium on Black Entrepreneurship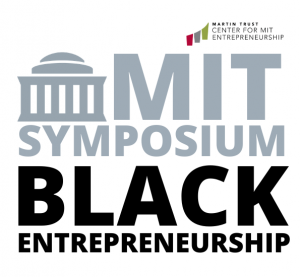 Making A Dream Happen Through Entrepreneurship
Friday, April 9 – Sunday, April 11, 2021
A virtual conference with the goal of CONCRETE ACTIONS FOR RESULTS, hosted by MIT, the MIT Sloan School of Management, and the Martin Trust Center for MIT Entrepreneurship
FRIDAY AGENDA  /  SATURDAY AGENDA  /  SUNDAY AGENDA
---
Sign up to our email list to receive Symposium updates and get access to early registration access.

SUNDAY, APRIL 11
(all times are Eastern)
10:30 am  $50K Hackathon Submissions Deadline
Teams participating in the weekend's $50K Black Entrepreneurship Hackathon must submit for their video overviews by this time on Sunday morning to be eligible for judging and prizes.
---
11:00 am  Breakout Groups
Join an hour-long discussion lead by a subject matter expert on any of the following topics, how each relates to Black entrepreneurship, all with the end goal of networking among participants and actionable steps that can be implemented following the Symposium.
Suggested topics include:
FinTech
EdTech
Healthcare
Consumer goods
Arts & Entertainment
Media
Enterprise software (B2B)
Creative arts
Mobility and the Future of Cities
AgTech
Corporations as Allies
Funding
Venture Capital as a career path
---
12:00 pm  $50K Hackathon Final Presentations
A distinguished panel of judges will review the submitted team video presentations and announce the finalists.
Each finalist team will present their work live followed by a Q&A from another distinguished panel.
While the judges deliberate, an Audience Choice award will be handed out during a feedback session where participants can network with viewers with the goal of creating connections that can help shepherd each project forward.
---
1:30 pm  Next Steps Until Next Year
We will unveil the calendar of activities already planned surrounding the work begun during this inaugural MIT Symposium on Black Entrepreneurship, as well as ways the audience can stay engaged. These include opportunities such as:
Online groups and forums
Road shows
Webinars and speaker events
Resources website
Development of themed special interest groups
Ways to contribute to the themes and discussions for the 2022 Symposium
---
2:00 pm  $50K Hackathon Winners + Final Charge
We'll wrap up the weekend by announcing the winner of our $50K Grand Prize as well as share some final thoughts and blessing as we go forward to continue the work that needs to be done.