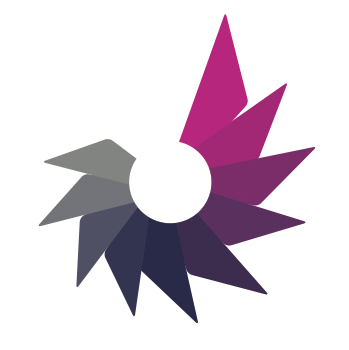 An MIT Executive Education capstone global initiative designed to help regions accelerate economic growth and social progress through innovation-driven entrepreneurship (IDE).
The MIT Regional Entrepreneurship Acceleration Program (reap.mit.edu) provides opportunities for communities around the world to engage with MIT in an evidence-based, practical approach to strengthening innovation-driven entrepreneurial (IDE) ecosystems. We achieve this by translating research insights into practical frameworks, convening stakeholders focused on IDE, and educating regional leaders through team-based interaction to achieve economic and social impact.
MIT REAP: Translate, Convene, Educate. Impact.
Translate research and expertise into practical frameworks, approaches and actions with widespread global application.
Convene stakeholders (corporate, risk capital, entrepreneur, university and government) from ecosystems around the world to build a community for collaboration and learning.
Educate regional innovation ecosystem leaders through team-based learning to facilitate meaningful economic and social outcomes.
Impact regions through the development of new programmatic and policy interventions that build on strengths and support weaknesses to support IDEs.
Partner Regions
MIT REAP admits teams from up to 8 partner regions annually, which are comprised of 5-8 highly driven and influential members and is headed by a regional champion. For information on past and current participants and assembling an ideal REAP team please see links below:
MIT REAP is currently accepting applications for Cohort 6 through end of January, 2018. Formal acceptance into the program will happen in April 2018 and MIT REAP Cohort 6 Action Phase 0 will launch in July 2018 with Workshop 1 being held at MIT in October 2018. Here is the link for the online application.
For related articles and press please visit MIT REAP news.
Goals
During the two-year engagement, regional teams are empowered to:
Deploy MIT rigor and use data-driven frameworks to deepen analysis and evaluate their current entrepreneurial ecosystems.
Catalyze action through the development of a common agenda and a set of shared measurements to support the construction and implementation of a strategic framework for driving regional IDE impact.
Leverage understanding of key drivers of successful IDE ecosystems to design and implement key programs and policies.
Share best practice from world-renowned MIT faculty and other MIT REAP partner regions.
Build bridges across and between regional stakeholders to drive regional strategy development and implementation.
Exchange ideas externally with other partner regions and the MIT REAP community.
Cultivate a global community of regions and individuals interested in ecosystem development.
Action Learning
MIT REAP involves four action-learning cycles over a two-year period and graduation into the MIT REAP Global Innovation Network. These cycles involve four highly interactive workshops every six months, which are interspersed by five action phases:
A typical workshop is 2 1/2 days and consists of lecture and discussion, case study analysis, ecosystem tours, programmatic deep dives, group work report-outs, and preparation for action phases. Three workshops are hosted at MIT and one workshop is hosted by a selected partner region.
Action phases are the active time between workshops where teams return home to deepen analysis, validate assumptions with a broad network, and implement new programs, policies, and interventions.