AI/ML Sector Practice Leader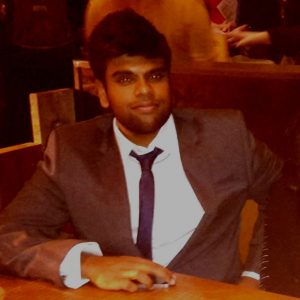 Jeg Sithamparathas
ai/ml Sector Practice Leader
Jeg is an MIT Sloan MBA, class of 2020. He loves AI/ML, enterprise SaaS, building cool products, black iced tea and shark conservation.
He spent year 1 haphazardly leading product for Drag (www.dragapp.com; Techstars Boston 2019), an enterprise SaaS solution transforming inboxes into collaborative Kanban boards for SMBs – "the everything inbox". After an entirely avoidable existential crisis, he went 180 and spent the summer at Google as a PM on ML for GSuite – focusing on reimagining Google Sheets with ML.
In prior lives, Jeg co-founded an EdTech Machine Learning platform (Vaazkhai Academy) and led strategic projects for PwC's Head of Artificial Intelligence.
Recent AI/ML Articles
Read recent AI/ML articles published by the Martin Trust Center.
Sorry, this Sector Practice Leader has not yet published any articles.
Upcoming AI/ML Events
Browse curated AI/ML events at MIT and around Boston.