FinTech Sector Practice Leader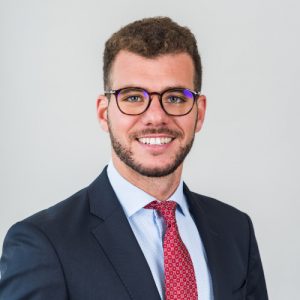 Joaquin Visquert
FinTech Sector Practice Leader
Joaquin is an MBA Candidate in the MIT Sloan class of 2020. He began his professional career at the strategic consulting firm Oliver Wyman in its Madrid office, carrying out consulting projects for companies in the banking, telecommunications, and retail sectors in Europe and Latin America. His projects focused on strategy, process optimization, development of management tools, organizational transformation, and efficiency programs.
He holds a double diploma with École Centrale de Paris and obtained two degrees in Economics and Fundamental Physics from Université Paris-Dauphine and Université Paris Orsay respectively.
Recent FinTech Articles
Read recent FinTech articles published by the Martin Trust Center.
Sorry, this Sector Practice Leader has not yet published any articles.
Upcoming FinTech Events
Browse curated FinTech events at MIT and around Boston.