Healthcare Sector Practice Leader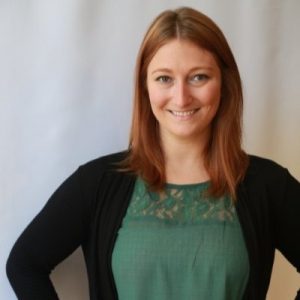 Stephanie Macconnell
Healthcare Sector Practice Leader
Stephanie is an MIT Sloan MBA Candidate in the class of 2020, focusing on FinTech & Healthcare Innovation. She was formerly the Program Director at Empire Startups, the largest community of FinTech entrepreneurs, investors, and innovators in the world with hubs in NYC, San Francisco, and Toronto.
Prior to Empire, she founded a consumer startup in the event and ticketing space, was an Implementation Project Manager at Epic, one of the largest healthcare technology companies in the world, and consulted for major hospital organizations. Stephanie is also a contributor for Forbes.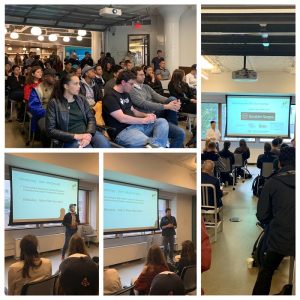 Hello and thank you for joining me for the MIT Save Healthcare Kickoff! As Healthcare Sector Practice Lead at the Martin Trust Center, I am focused on helping current entrepreneurs as well as those interested in potentially pursuing healthcare entrepreneurship.
Below, I'll provide a bit more detail on the initiative and share events and deadlines that may be of interest.
But before that… Tell your friends! If you have a friend who is running, or thinking about starting, a healthcare startup at MIT have them sign up for these notes by filling out this form. (Also always feel free to intro me.)
You should also fill out the form to provide more info about yourself so I can invite you to private events based on your interests.
MITSH Initiative:​
The MIT SAVE HEALTHCARE initiative will crowdsource specific problems facing the health system and recruit small but mighty groups of students from across campus to brainstorm and problem solve. At the kickoff event, a good number of you indicated you would be interested in facilitating one of these discussions and provided awesome ideas – I'll be reaching out t​o you separately!
Events and Deadlines:
Social Mixer with MIT Biotech and MIT Hacking Medicine – ​TONIGHT – Details
MIT Fuse Application Deadline November 15, 8pm
Understanding Early Stage Startup Financing, Nov 15 – Details
Hacking Medicine Grand Hack NYC – Nov 22 – Details​
StartMIT Application Deadline November 24, midnight
Resources:
Popular entrepreneurship resources: https://orbit.mit.edu/resources
Healthcare entrepreneur specific events: http://entrepreneurship.mit.edu/sector-practice-leaders/healthcare/
Overall startup events: http://entrepreneurship.mit.edu/events-calendar/​
Student Groups, Competitions, Grants & Hacks: http://entrepreneurship.mit.edu/student-organizations/
Startup Law Clinic: http://entrepreneurship.mit.edu/bu-law-clinic/
Looking forward to sharing more info about events in the future, and will be sending another note about upcoming SAVE HEALTHCARE brainstorm sessions.
(Another plug – fill out this form so I can learn more about you!)
Upcoming Healthcare Events
Browse curated Healthcare events at MIT and around Boston.