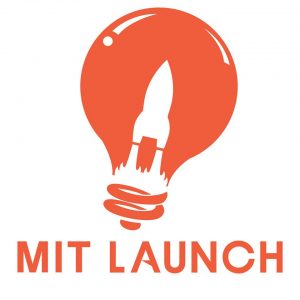 Our mission is to enable high school students to launch a company, by providing the resources needed to go from "idea" to "implementation." For each of our students, we aim to instill a self-starter mentality; teach tangible, practical business skills; and introduce entrepreneurship as a career path.
Summer Program
MIT Launch Summer brings together high school students from all over the U.S. and world each summer to the MIT campus to become entrepreneurs in a four-week program. This experience connects students to many of the best entrepreneurial networks and leaders across MIT for instruction and best practices, engraining them in the MIT culture of "Mens et Manus" – mind and hand.
Clubs
Through Launch Clubs, school entrepreneurship clubs are being started at schools around the world, using summer program materials to provide high schools part of the Launch experience during the school year. Club members start a company in teams, learning the entrepreneurial mindset and skills by starting real companies. Course materials follow the rigor and standards of MIT, incorporating "Disciplined Entrepreneurship" with professional skills development to take students through the startup process from idea to implementation.
In the first year, almost 100 companies were started across 20+ schools. Top teams came to MIT to pitch their ideas and receive mentorship to learn and improve their companies. In 2016, we scaled to over 100 schools and over 2000 students participating, with plans to expand to over 300 schools next year. Join Launch and our network of educators in changing the way students learn and solve problems.
Online Program
LaunchX is an online course aimed at guiding first-time entrepreneurs through the steps of starting a company, helping to overcome the hurdles to making that first step to launching something new. The nine-week course is available for free on edX / MITx and is regularly offered throughout the year.
"Becoming an Entrepreneur" is an innovation and business course designed for young, aspiring entrepreneurs who want to explore an entrepreneurial path, and overcome some of the initial challenges in taking those first steps. From developing new business ideas to market research to entrepreneurial strategy and pitching, this course follows MIT's successful approach to entrepreneurship. The course features a combination of short videos, thought-provoking case studies, and activities that will challenge you to get you away from your computer screen and into the community to make a real impact.
No previous business or entrepreneurship experience is needed. The course is designed for high school and college students, but learners of any age may enroll.