Find your co-founder or next team member! Pitch your skills, ambition, and idea—all in 60 seconds. 
Our next Pitch2Match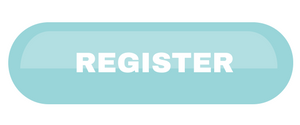 Wednesday April 15
5:30 – 7:30 pm ET
Virtual (Zoom)
Network, connect, and build your team before MIT delta v and other summertime programs.
Founders: find co-founders and talented team members
Joiners: find a startup to share your talents and skills
Or simply discover like-minded individuals who share your passions for possible future opportunities!
Pitch2Match is not just for MIT.
Entrepreneurial students from schools around the greater Boston area are welcome to attend and pitch as well.
Due to time constraints, the first 75 people to sign up as Presenters will be the ones to pitch, although sitting and listening in the audience is open to all.
Pitch yourself or your idea with one slide in 60 seconds.
1. Click the register button and reserve your space for Pitch2Match.
2. Put together a 60-second pitch of your idea, venture, or skill set along with a single, static presentation slide.
3. Email a PDF version of the slide to pitch2match@mit.edu (DEADLINE: 12:00am ET on Wednesday April 15th).
This is an incredible opportunity to share your skills and build your network.
See you on April 15th!
You are not confirmed to participate until we receive your slide.
You do not need to pitch in order to attend Pitch2Match.
Please send any questions to the email address above.