Vision. Leadership. Collaboration. The Entrepreneur in Residence (EIR) program is a centerpiece of the Trust Center. Here, accomplished business leaders advise students on the challenges—and benefits—of startup life, stoking passions and propelling a culture of innovation. Each EIR brings a vast body of knowledge and singular work experiences to their role.
No matter which EIR they speak to, our students are guaranteed to receive something only the Trust Center can provide at MIT: personalized, professional advice focused solely on what is in the best interest of their venture in its current stage.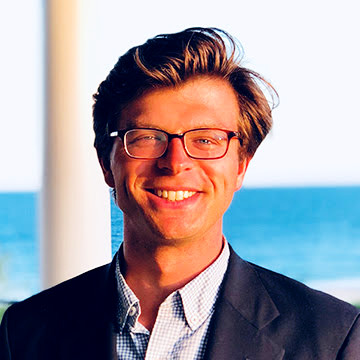 Paul Cheek
Follow Paul on Twitter, on LinkedIn, and at his personal website.
Paul Cheek is a serial tech entrepreneur, software engineer, and the Hacker in Residence at the Martin Trust Center for MIT Entrepreneurship.
Paul is currently building Oceanworks, the global marketplace for recycled ocean plastic materials and products aimed at accelerating the market for recycled ocean plastic to clean-up the ocean. Prior, Paul co-founded Work Today, a venture-backed digital staffing and recruiting company. As CTO, he designed and built the company's technology platform and grew the business from 0 to 50,000 workers. Previously, Paul co-founded Tab Technologies where he invented multi-user credit card payments and built the company's software infrastructure to handle complex, real-time payment transaction routing and processing.
Paul has also built technologies for and consulted with LogMeIn, BlackRock, Prudential, Mazda, and more. Paul was a Kairos Society Fellow and a mentor for entrepreneurs in Startup Bootcamp and the MIT Sandbox Innovation Fund.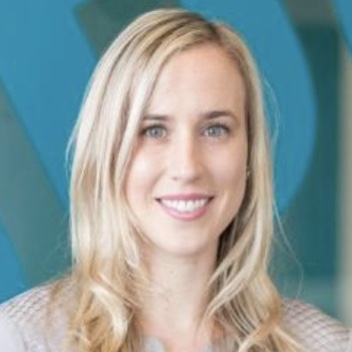 Devon Sherman Daley
Devon Sherman Daley is an Entrepreneur in Residence at the Martin Trust Center. In addition to her EIR role, Devon leads the Trust Center's external partnerships with corporations and academic institutions.
Prior to joining MIT, Devon launched MassChallenge FinTech, a startup accelerator that connects fintech startups with large financial service institutions to co-develop products. As a Senior Managing Director of MassChallenge FinTech, she led strategy, operations, and go-to-market functions while managing her team and board. Within three years, Devon created 300+ partnerships between startups and corporations that tackled critical industry challenges from increasing access to small business loans to shutting down phishing attacks and enabling families to raise kids with healthy money habits. For her role in fintech innovation, she was recognized as a Top 50 Inspiring FinTech Leader by NYC FinTech Women.
After growing MassChallenge FinTech, Devon also led MassChallenge HealthTech, where she created partnerships with the U.S. Department of Health and Human Services and Mayo Clinic to advance technology solutions for pandemic preparedness and cancer treatment.
Devon has recently advised the private and public sectors in Bermuda on how to attract tech startups to the island and partnered with local insurance companies to define their innovation strategies. She is also an advisory group member of the Howe Innovation Center, which is advancing disability tech at the Perkins School for the Blind.
Devon started her career at a Fortune 500 financial services company where she held strategy and corporate venture capital roles in their Boston, New York, and London offices focusing on international expansion, competitive intelligence, and fintech partnerships.
She is a graduate of Harvard University, where she studied Anthropology and Economics, as well as Stanford Graduate School of Business's Ignite program, which focuses on developing and commercializing startup ideas.
A former Division 1 soccer player, Devon loves being active and exploring the beaches and mountains of New England with her husband. An arts enthusiast, she is also an avid museum goer and has participated in several archaeological excavations in Europe and the U.S.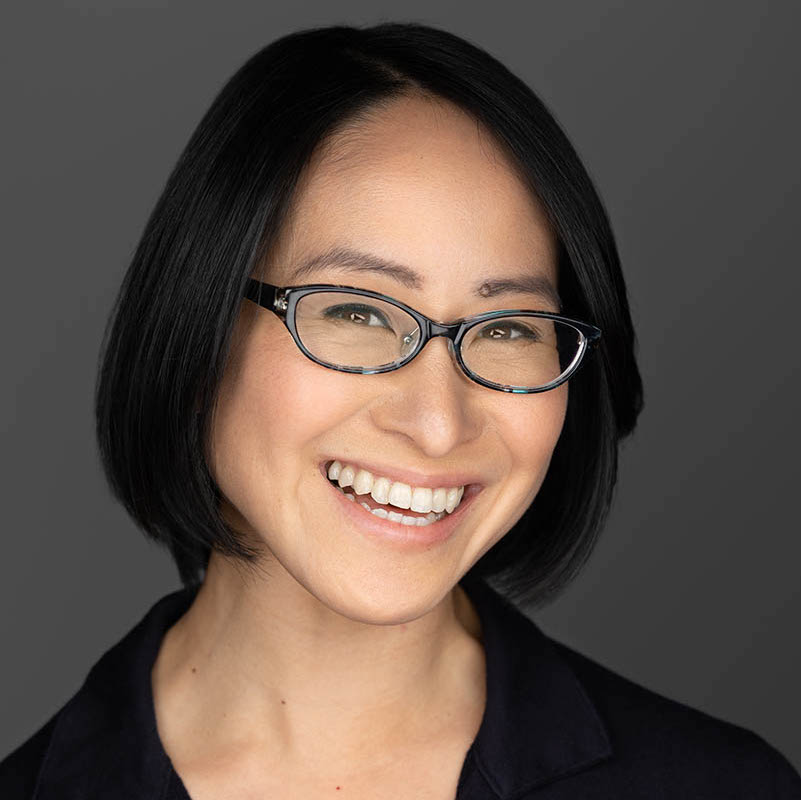 Christine Hsieh
As an MIT-trained scientist turned founder/CEO and startup executive, Christine has a unique blend of expertise in deep technology, data, and strategic vision when it comes to building new ventures.
Her early interest in developing new health technologies led her to work at the intersection of psychology, new ventures, and science commercialization. Over the years Christine has won many awards recognizing her work and commitment to cutting edge R&D and health innovation.
Most recently she was the Chief Strategy and Research Officer at DayToDay Health, a digital care management company. She was recruited to develop and execute a cross-functional strategy to capture new markets and enabled launch of the first digital product within four months of starting development. Under her leadership the company was able to bridge silos across commercial, product, clinical, and R&D teams, enabling scaling of operations for three countries within three years' time. After serving 7000+ acute care patients around the world even through the Covid pandemic, DayToDay was acquired by Babylon Health, a publicly traded virtual care company.
Prior to DayToDay Health Christine launched her entrepreneurial career as Founder and CEO of Salubris Analytics. In this role she built a grant-launched, highly capital efficient venture focused on behavior change for chronic care management. She led the development of a digital product with personalization features and algorithms, science-based content, and analytics. Christine then partnered with leading U.S. healthcare systems to validate the solution and closed a revenue-generating contract with a prominent three million member insurer.
In her doctoral work at the Harvard-MIT Division of Health Sciences and Technology, Christine won independent research funding to design novel personalized treatments for depression, anxiety, and pain. The new treatment significantly reduced depressive symptoms and was published in national conferences and journals. Prior to her thesis work she also developed bioimaging and neuroimaging technologies in prominent labs at Massachusetts General Hospital and Massachusetts Eye and Ear Infirmary, and tangible interfaces at the MIT Media Lab.
Christine is currently most passionate about redefining impact on health by shifting the ways we work, live, and play to be more health-enhancing. She is an Entrepreneur in Residence at MIT and also serves on the Board of Directors of HealthTech Build, a Boston-based nonprofit creating catalytic community events accelerating healthcare and life sciences technology adoption.
Christine completed her Bachelor of Science at Rutgers University, graduating in the top five students majoring in Physics in her class as well as majoring in Cell Biology and Neuroscience.
In her spare time, she writes about happy high performance, and loves hiking and skiing around the world with her husband and daughter.
Follow Christine on LinkedIn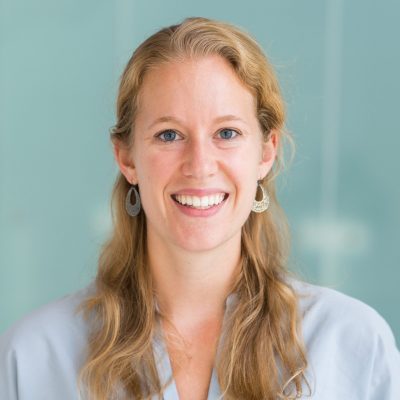 Macauley Kenney
Macauley Kenney is an Entrepreneur in Residence and instructor for the D-Lab's Design for Scale. An experienced leader within startups, Macauley is passionate about scaling mission-oriented organizations in emerging markets. Her work has been featured in publications such as Forbes and Engineering4Change, and on the TechCrunch Battlefield.
A Delta V alum, Macauley is the COO of SurgiBox, where she has led the launch of the first ultraportable operating room for austere settings and a partnership with US Air Force Special Operations Command. Prior to this she served as Global Operations Manager for a rapidly growing multi-national consulting company, and consulted on operations systems for social-impact ventures in the US and abroad. Macauley was a fellow at MIT's D-Lab in 2016, where she published on early-stage growth strategies for Ugandan ventures.
Macauley holds a master's in Technology and Policy, and a Sustainability Certificate, from MIT.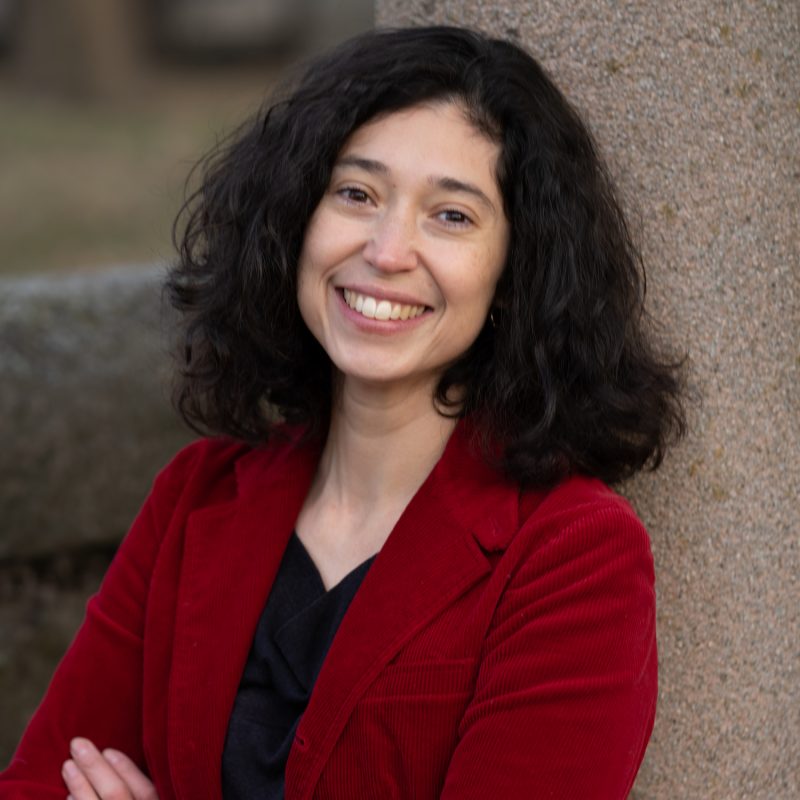 Jenny Larios Berlin
Jenny Larios Berlin is an Entrepreneur in Residence at the Martin Trust and a Lecturer at MIT Sloan.
Jenny was the co-founder and Chief Operations Officer for Optimus Ride, an MIT spinout, whose mission was to deploy inside of geofenced communities safe, sustainable, and equitable autonomous mobility solutions through shared and electric vehicle fleets.
Before getting acquired by Magna, a global innovator in mobility technology, Optimus Ride deployed operations in California, Massachusetts, Washington, DC, Virginia, and New York, growing business operations to over 200 employees and fundraising over $75M in venture capital. It was featured in multiple news outlets, including the New York Times.
Jenny also partnered with others in the MIT community to co-found and advise limeSHIFT, another MIT spinout. limeSHIFT is a socially-driven creative agency, working at the intersection of business, community, and art. Taking a bootstrapped approach, it quickly realized revenue by partnering with organizations like Life is Good, Yale School of Management, and YouTube to implement socially engaged art.
Prior to her entrepreneurial endeavors, Jenny was entrenched in the car sharing technology industry, leading operations teams at Zipcar, Flexcar, and Hertz. At Zipcar, she scaled their university campus program and, as National Member Services Manager, was responsible for all service operations in all Zipcar cities worldwide.
She earned her bachelor's at the University of Maryland, College Park, and two master's – an MBA from MIT Sloan and a master's in City Planning from the MIT School of Architecture and Planning.
Jenny has a background in public private partnerships and incorporating new business concepts or leading edge technologies to create businesses that improve everyday living. She is passionate about positively impacting the way people engage with themselves and the world around them, and is excited to bring these skills to the Trust Center.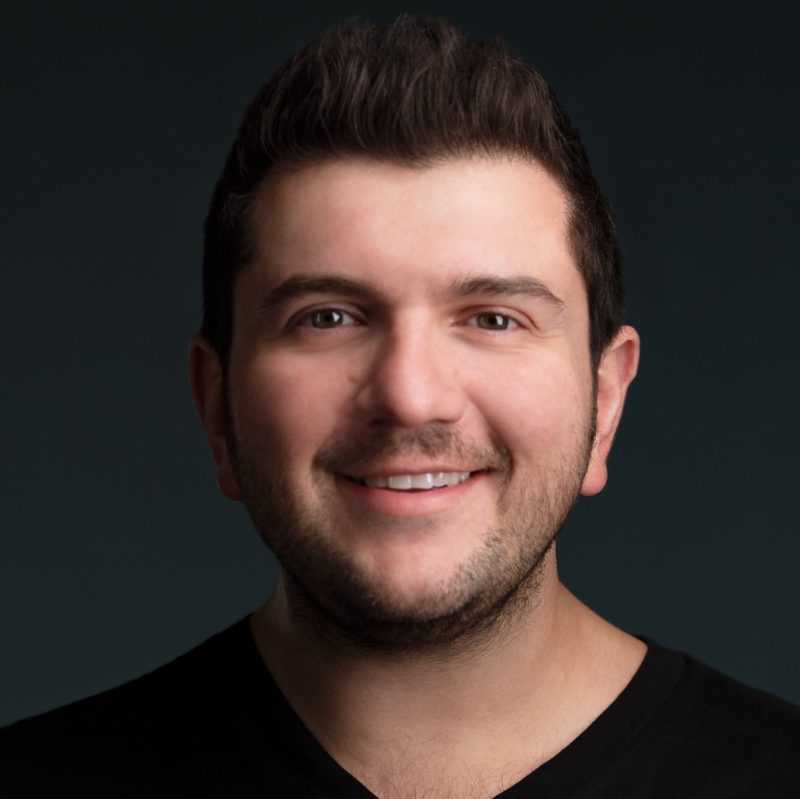 Kosta Ligris
Follow Kosta on Twitter and on LinkedIn.
Kosta Ligris is an Entrepreneur-in-Residence at the Martin Trust Center for MIT Entrepreneurship and a Lecturer at the MIT Sloan School of Management.
He came to MIT as an experienced entrepreneur and was the founder of the Ligris family of companies, a collection of professional services, real estate, consulting, and tech companies. Along with its affiliated title agencies, ACES Title – the Ligris companies have overseen over $70 billion of real estate matters during his leadership.
Kosta is admitted to practice law in Massachusetts, New York, Washington D.C., and the United States Federal Court for the First District. He has been recognized as a real estate "Super Lawyer" for ten consecutive years (2012-2021). Kosta has represented and performed consulting services for some of the nation's largest banks and real estate companies and has developed real estate in the Greater Boston markets for over a decade. Kosta develops systems, protocols and technology to create greater efficiency, security, compliance, and oversight in the real estate and title/settlement industry.
Kosta mentors, advises, and invests in startups in fintech, "real-estate tech" or "Proptech", and blockchain – disrupting the real estate and title insurance verticals. He has written about innovation in real estate for several national industry publications including the M Report in a feature entitled "The Scramble for Innovation" and is often quoted discussing "Responsible Innovation" – the responsibility to ensure that innovation in fintech doesn't create new obstacles to credit and financial services to the underrepresented.
Kosta is now the co-founder of Stavvy a venture backed digital transaction platform providing lenders, their vendors and other organizations with eSign, remote notary and identity solutions to provide for safer, more transparent digital transactions.
Kosta has been a mentor at MIT's Leadership Center & Sandbox Innovation Fund and has researched corporate engagement with MIT's Innovation Initiative based in Kendall Square. He is passionate and has written about culture in the workplace and using tools to mitigate anxiety and stress for busy executives and professionals. When he is not practicing his amateur photography skills, he is an active philanthropist, serving various boards benefiting the St. Jude Children's Research Hospital and the Beth Israel Deaconess Medical Center, to name a couple.
Kosta holds a B.S. in Physiology and Chemistry from Boston University, a J.D. with honors from Suffolk University Law School (where he serves on the Dean's Cabinet and as a University Trustee), and an M.B.A. from MIT's Sloan School of Management.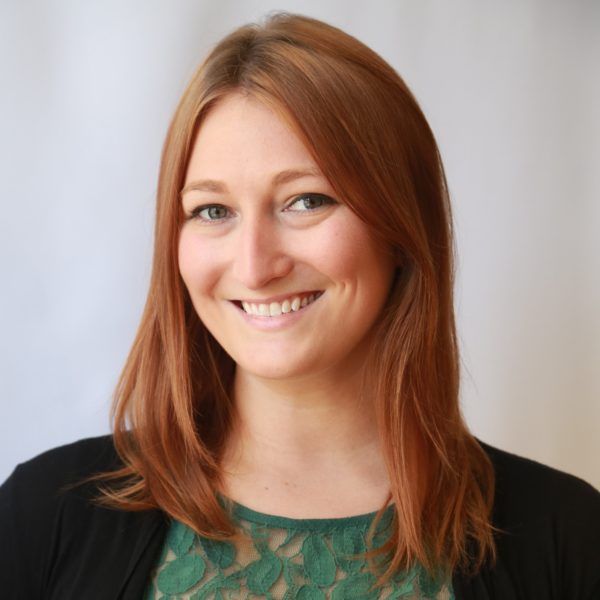 Stephanie MacConnell
Stephanie MacConnell is the Director of the MIT delta v NYC program as well as an angel investor, advisor, and mentor, especially focusing on underrepresented and underestimated founders.
Stephanie supported the entrepreneurship ecosystem during her time at MIT Sloan as the Healthcare Sector Practice Lead at the Trust Center and as an investor in student-founded companies with Dorm Room Fund. She is a former founder, a Forbes contributor focusing on FinTech and Healthcare sectors, and has supported companies across stages from pre-seed to growth and large corporates. She is passionate about building great products and helping develop the next generation of entrepreneurs.
Stephanie started her career leading technical implementations of healthcare software at Epic, the top electronic medical record provider. Here, she saw firsthand the challenges faced in adopting new technology in existing, highly regulated spaces. Her team worked on applications that exposed her to the "business" and payer side of healthcare, and Stephanie enjoys working with companies who are innovating in this space. She recently held a senior product role at Clover Health, and helped build Project Beacon to lower the cost of Covid testing in Massachusetts. Project Beacon was seeded by Google Ventures, F-Prime Capital, and the Broad Institute of MIT and Harvard, which was acquired by Ginkgo Bioworks. She was deeply involved in the FinTech ecosystem in New York during her time at Empire Startups.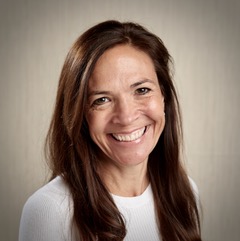 Susan Neal
Susan Neal is an Entrepreneur in Residence at the Trust Center.
She is an entrepreneur and senior executive with over 20 years of experience in eCommerce/digital, marketing, technology, and product development. In the role of CEO/co-founder, she led the launch, growth, and sale of ATACAMA, a revolutionary 3D microfluidics technology company with product applications in the apparel, healthcare, and CPG industries.
Prior to that, she held positions with increasing responsibility in two publicly-traded companies. As the EVP of Marketing, eCommerce, and Information Technology at Tailored Brands, a $2.5+ billion specialty retailer of men's apparel (includes the Men's Wearhouse, Jos A Banks, and Moores), Susan was responsible for strategy and the rapid revenue growth of its eCommerce operations and digital transformation. Before Tailored Brands, she was at Gymboree, a US-based children's apparel manufacturer and retailer, where she held a variety of senior level positions overseeing eCommerce and Digital Marketing, International, and Business Development. Susan grew Gymboree's eCommerce business from inception to $150 million in revenue.
An experienced leader, strategic thinker, and driver of digital growth and transformation, Susan holds an MBA from INSEAD in Fontainebleau, France and a BA in Economics from Harvard University.  She has served on multiple boards, including Shop.org, the online retailing division of the U.S. National Retail Federation. Susan loves time with her family, including discovering great restaurants, running, and hiking – summited Mt. Kilimanjaro in 2017!
Ben Soltoff
Ben Soltoff is an Entrepreneur in Residence (EIR) and the Ecosystem-Builder in Residence at the Martin Trust Center.
He is a systems thinker who is passionate about exploring how new ideas, technologies, and business models can address the world's most pressing problems, particularly climate change and other environmental challenges.
Ben wears many hats at the Trust Center. He's the point person for all things climate tech; he manages a partnership between Boston and Texas to train entrepreneurs tackling the energy transition; he coordinates our relationship with the Queensland University of Technology in Australia; and he leads the delta v accelerator, the capstone entrepreneurial experience for students at MIT.
Prior to joining MIT, Ben was the Environmental Innovation Manager at the Yale Center for Business and the Environment (CBEY) and the Environmental Innovation Fellow at the Tsai Center for Innovative Thinking at Yale (CITY). In that dual role, he helped students to design, build, and launch environmental solutions.
He has been part of several environmentally relevant startups, ranging from a social enterprise in Mexico installing off-grid solar energy, to a hardware company in Silicon Valley building energy-efficient ovens that cook with light. He has also worked on international climate policy at World Resources Institute in Washington, DC, as well as at grassroots climate resilience initiatives in rural India.
Ben holds dual master's degrees from the Yale School of Management and the Yale School of the Environment, as well as a Bachelor of Science degree from Duke University.
In his spare time, he likes to make climate fiction, animal sculptures, and bad jokes.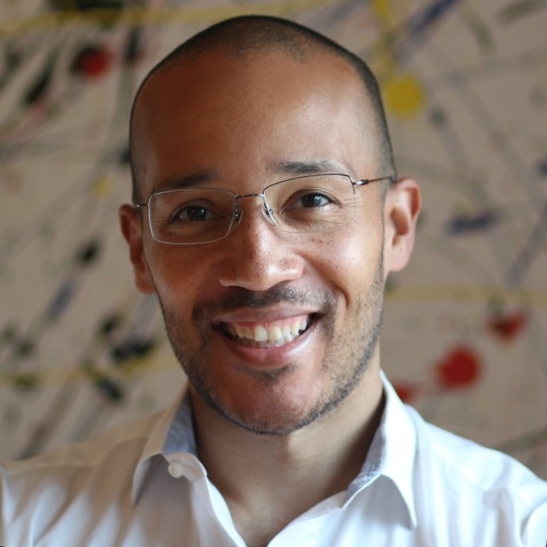 George Whitfield
George is a serial entrepreneur with three degrees from MIT: BS in Electrical Engineering and Computer Science, and an MEng and PhD in Materials Science and Engineering. As an Entrepreneur in Residence at the Trust Center, George is excited to help build future generations of entrepreneurs, drawing upon his experiences in innovation-driven entrepreneurship, engineering, and student life.
George's interdisciplinary career spans computational aspects of e-commerce, FinTech, robotics, transportation, renewable energy, and nanotechnology. Today, George is the Co-Founder and CEO of FindOurView, which is extracting insights from consumer reviews and conversations to help companies do product research, using AI and machine learning. George envisions building on this work to drive mutual understanding across society.
Prior to FindOurView, George was Director of Simulation at Nucleus Scientific, where he joined as an early employee and helped grow the company by 10x in size over the course of seven years, working on electric vehicles. While in the PhD program at MIT, George co-founded and was CEO of SunPoint, a solar tracking company that won the MIT Making and Designing Materials Engineering Competition and the Renewables Track of the MIT Clean Energy Prize. George also co-founded Socially Conscious Software to build mobile apps in the early days of the iPhone app store.
George was a co-instructor at MEFTI, the MIT Entrepreneurship and FinTech Integrator held at the MIT Hong Kong Innovation Node. He served as a co-instructor, advisor, and mentor at Station1 Socially Directed Science and Technology. George was also a guest lecturer in MIT's Mechanical Engineering Department on numerical simulation. George is a recipient of the John Wulff Award for Excellence in Education, and Community Service Award from the MIT Department of Materials Science and Engineering. George is also the author of four issued and three pending patents related to novel actuators and software control technologies. While a student, George served as President of the MIT Graduate Materials Council and a competitor on the MIT Sport Taekwondo Club.
Follow George on LinkedIn