Vision. Leadership. Collaboration. The Entrepreneur in Residence (EIR) program is a centerpiece of the Trust Center. Here, accomplished business leaders advise students on the challenges—and benefits—of startup life, stoking passions and propelling a culture of innovation. Each EIR brings a vast body of knowledge and singular work experiences to their role.
No matter which EIR they speak to, our students are guaranteed to receive something only the Trust Center can provide at MIT: personalized, professional advice focused solely on what is in the best interest of their venture in its current stage.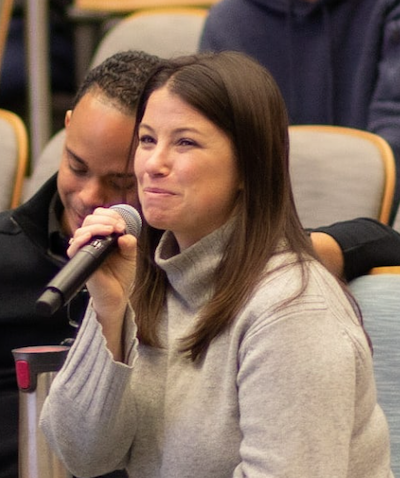 Carly Chase
Follow Carly on Twitter, on LinkedIn, and on her blog.
Carly Chase is an Entrepreneur in Residence at the Martin Trust Center as well as a Senior Lecturer at the MIT Sloan School of Management. She is also the Director of the MIT delta v accelerator.
After beginning her career at Goldman Sachs, Carly joined the NYC Economic Development Corporation under Mayor Bloomberg where she launched and ran a number of programmatic initiatives aimed at making NYC a friendlier city for entrepreneurs to start and grow their companies. At the end of the administration, she left to launch and run Boulder-based startup PivotDesk's NYC office until the company was acquired at the end of 2016. Since then, she has worked within a number of startups in various product development, marketing, and business development capacities.
Her work at MIT's Martin Trust Center for Entrepreneurship is wide in scope and, in addition to her work with delta v, includes serving as the Founding Managing Director of the MIT NYC Startup Studio, running StartMIT, overseeing the Trust Center's Membership Program for Organizations and New Frontiers of Entrepreneurship Symposium, coaching students, and teaching as a Senior Lecturer in Entrepreneurship at MIT Sloan. She also advises two early-stage companies, Dynocardia and SureStart, and is the co-founder of Crabwalk, an education and coaching company that builds career agility and is based on one simple principle: you don't have to walk in a straight line to move forward in your career.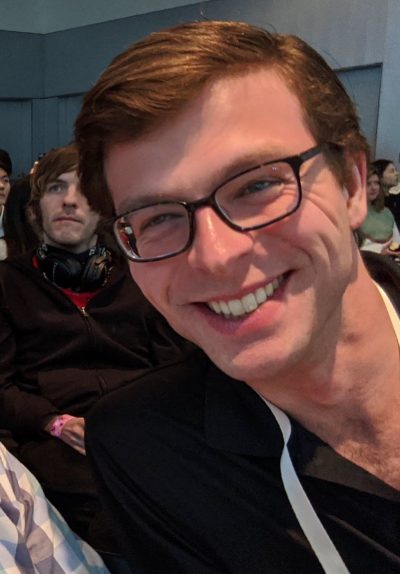 Paul Cheek
Follow Paul on Twitter, on LinkedIn, and at his personal website.
Paul Cheek is a serial tech entrepreneur, software engineer, and the Hacker in Residence at the Martin Trust Center for MIT Entrepreneurship.
Paul is currently building Oceanworks, the global marketplace for recycled ocean plastic materials and products aimed at accelerating the market for recycled ocean plastic to clean-up the ocean. Prior, Paul co-founded Work Today, a venture-backed digital staffing and recruiting company. As CTO, he designed and built the company's technology platform and grew the business from 0 to 50,000 workers. Previously, Paul co-founded Tab Technologies where he invented multi-user credit card payments and built the company's software infrastructure to handle complex, real-time payment transaction routing and processing.
Paul has also built technologies for and consulted with LogMeIn, BlackRock, Prudential, Mazda, and more. Paul was a Kairos Society Fellow and a mentor for entrepreneurs in Startup Bootcamp and the MIT Sandbox Innovation Fund.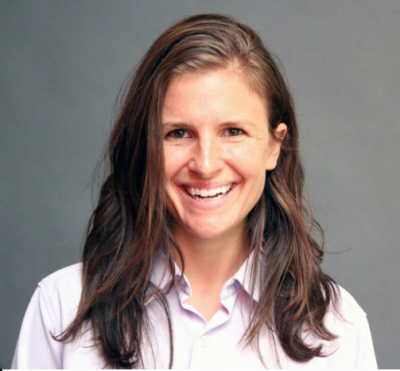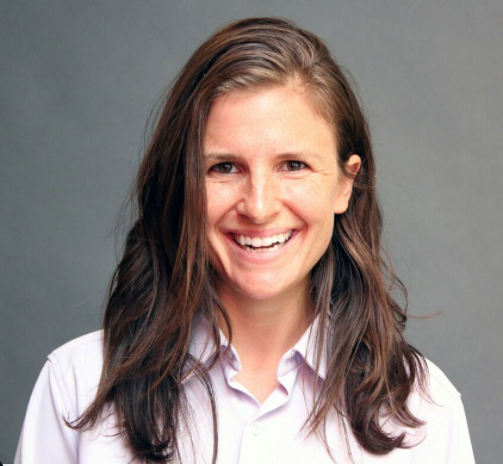 Kit Hickey
Kit Hickey is an Entrepreneur-in-Residence at the Martin Trust Center for MIT Entrepreneurship and a Lecturer at the MIT Sloan School of Management.
Kit is co-founder of Ministry of Supply, which is a pioneer in fashion's performance-professional category. The company uses technology and advanced manufacturing to reinvent what people wear to work. Ministry of Supply has been featured in the New York Times, Fast Company, Wall Street Journal, and on the TODAY Show. While at the company, Kit led and build out numerous high performing teams, including Customer, Revenue, E-Commerce, and Retail. As Chief Retail Officer, Kit spearheaded the company's expansion into retail, opened 10 stores, managed a team of 50, and conceptualized and developed the company's revolutionary 3-D print-knit experience. In this innovative store experience, customers could design and create blazers on demand, which are then 3-D printed in the retail store, changing the conversation on traditional retail supply chain, manufacturing, sustainability, and customer experience.
Prior to Ministry of Supply, Kit started a nonprofit which helped entrepreneurs in emerging markets gain access to financing. The nonprofit merged with BiD Network, a Netherlands-based company with a similar mission. Before that, she worked in investment banking, where she advised early-stage companies raising Series A and Series B funding.
Kit teaches two to three entrepreneurship classes per year at MIT. She is the lead instructor for "Building an Entrepreneurial Venture: Advanced Tools and Techniques," one of the most advanced classes offered for entrepreneurial teams. She also teaches "Dilemmas in Founding New Ventures," which she designed in order to teach students who will start or join startups about the people issues and organizational challenges that innovative entrepreneurial ventures face.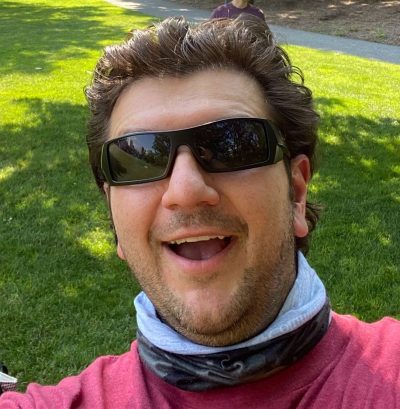 Kosta Ligris
Follow Kosta on Twitter and on LinkedIn.
Kosta Ligris is an Entrepreneur-in-Residence at the Martin Trust Center for MIT Entrepreneurship and a Lecturer at the MIT Sloan School of Management.
He came to MIT as an experienced entrepreneur and was the founder of the Ligris family of companies, a collection of professional services, real estate, consulting, and tech companies. Along with its affiliated title agencies, ACES Title – the Ligris companies have overseen over $70 billion of real estate matters during his leadership.
Kosta is admitted to practice law in Massachusetts, New York, Washington D.C., and the United States Federal Court for the First District. He has been recognized as a real estate "Super Lawyer" for ten consecutive years (2012-2021). Kosta has represented and performed consulting services for some of the nation's largest banks and real estate companies and has developed real estate in the Greater Boston markets for over a decade. Kosta develops systems, protocols and technology to create greater efficiency, security, compliance, and oversight in the real estate and title/settlement industry.
Kosta mentors, advises, and invests in startups in fintech, "real-estate tech" or "Proptech", and blockchain – disrupting the real estate and title insurance verticals. He has written about innovation in real estate for several national industry publications including the M Report in a feature entitled "The Scramble for Innovation" and is often quoted discussing "Responsible Innovation" – the responsibility to ensure that innovation in fintech doesn't create new obstacles to credit and financial services to the underrepresented.
Kosta is now the co-founder of Stavvy a venture backed digital transaction platform providing lenders, their vendors and other organizations with eSign, remote notary and identity solutions to provide for safer, more transparent digital transactions.
Kosta has been a mentor at MIT's Leadership Center & Sandbox Innovation Fund and has researched corporate engagement with MIT's Innovation Initiative based in Kendall Square. He is passionate and has written about culture in the workplace and using tools to mitigate anxiety and stress for busy executives and professionals. When he is not practicing his amateur photography skills, he is an active philanthropist, serving various boards benefiting the St. Jude Children's Research Hospital and the Beth Israel Deaconess Medical Center, to name a couple.
Kosta holds a B.S. in Physiology and Chemistry from Boston University, a J.D. with honors from Suffolk University Law School (where he serves on the Dean's Cabinet and as a University Trustee), and an M.B.A. from MIT's Sloan School of Management.