t=0 is MIT's campus-wide festival of entrepreneurship and innovation
Sept 6 – 13, 2019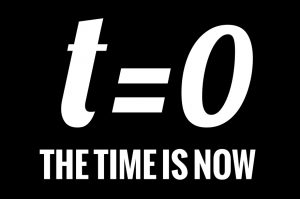 MIT is known worldwide for innovation and entrepreneurship. t=0 is a festive week that brings together student clubs, departments, and startups to showcase innovation and entrepreneurship in multiple sectors.
In true MIT parlance, students recognize that t=0 means "the time is now," a way of showing there is no better time than the present to get involved with the myriad organizations and activities devoted to entrepreneurship across campus.
Schedule
Friday Sept 6
MIT delta v Demo Day
REGISTER
3:30 Doors open
4:00 pm Team Presentations
7:15 pm Team Demos & Networking
Kresge Auditorium
Come see the world-changing startups coming out of MIT and the delta v accelerator program.
Monday Sept 9
Petting Zoo at the Trust Center
No registration required
11:30 am – 1:30 pm
Trust Center, E40-160
It's the start of the semester and perhaps you're already feeling stressed. Not to worry … we'll have soft and cuddlies here to be petted and loved and make everyone's day better. Come by the Trust Center and take a tour, see the space, learn more about our programs and activities, and become pals with your favorite furry farm friends!
Pitch2Match
5:30 – 7:30 pm
Stata Center, 32-123
Kick off the full week at Pitch2Match and find your co-founder or next team member! Last year over 300 students from MIT and nearly a dozen other colleges and universities from Greater Boston pitched their skills and ambitions … all in 60 seconds or less. (Click to watch a sample video.)
Meet talented individuals you can team up with to make a difference. This is an incredible opportunity to share your skills and build your network.
Want to pitch? Email your one PPT slide to pitch2match@mit.edu and reserve your slot.
Tuesday Sept 10
Sector Practice Leaders: FinTech
FREE TO ATTEND, COME ON BY!
11:30 am – 1:00 pm
Martin Trust Center, E40-160
Interested in innovating in the fintech space during your time at MIT? Join us in the Garage to discuss the various resources for entrepreneurs across the MIT ecosystem, hear from student-led startups in the space, and discuss the current fintech landscape with MIT experts while meeting other peers also interested in fintech! Lunch provided.
Make Cool ShMIT
REGISTER
5:00 – 7:00 pm
Lobby 13
Join us for a fun evening of making! We'll provide interesting maker goodie bags for teams to create cool stuff. No previous experience required! Come have fun making and sharing with other MIT makers. Sponsored by Project Manus and the Martin Trust Center for MIT Entrepreneurship. Space is limited!
Wednesday Sept 11
MIT Entrepreneurship & Innovation Resource Roundup
FREE TO ATTEND, COME ON BY!
11:30 am – 1:30 pm
Stata Center Student Street, Building 32 First Floor
Come by to learn about the many entrepreneurship and innovation resources available to on campus this fall: classes, sources of funding, mentoring programs, makerspaces, prize competitions, and more. PLUS, free Roxy's grilled cheese sandwiches!!
ENTREPALOOZA presented by StartLabs
REGISTRATION & FULL INFO COMING SOON
6:00 – 8:00 pm
Room 2-190
Entrepalooza is a celebration of the intense, diverse, and innovative world of entrepreneurship. The event is a showcase of Lightning Talks about innovation in different contexts, a debate on topics affecting today's startup culture, and so much more.
SIGN UP TO TAKE PART IN THE "BAD IDEA PITCH COMPETITION" – coming soon
Thursday Sept 12
Sector Practice Leaders: Healthcare
FREE TO ATTEND, COME ON BY!
11:45 am – 1:00 pm
Martin Trust Center, E40-160
Interested in innovating in the healthcare space during your time at MIT? Join us for lunch in the Trust Center Garage to discuss the resources for entrepreneurs across the MIT ecosystem.
We will hear from the co-founder of Iterative Scopes, Jonathan Ng (MIT delta v 2018 alumni company, $6M raised) about resources his team used during his time at MIT.
Most importantly, we are launching the MIT SAVE HEALTHCARE INITIATIVE! We want YOU to share your ideas about what's broken in healthcare through an optional 60-90 second pitch. Whether you have an idea for a solution or not, the Initiative seeks to surface big problems and bring together students across MIT to brainstorm solutions. Come meet other passionate people who want to fix healthcare!
MIT Legatum Center Open House
4:00 – 6:00 pm
Legatum Center, One Broadway, 12th Floor, E70-1244
(please bring a photo ID to check in at the guest desk in the One Broadway lobby)
Learn about the Legatum Center's Fellowship, Travel Grant, and Get Good Stuff Done programs for frontier market entrepreneurs. This event is open to all MIT students, faculty, and staff. Summer 2019 travel grantees will share their stories from India, the Philippines, Nigeria, Ivory Coast, and Peru.
Light refreshments will be available.
MIT New York City delta v Demo Day
By invitation only
The student teams from MIT delta v present their companies to an invitation-only audience in New York City.
Friday Sept 13
MIT/BU Law Clinic
10 am – 4 pm
Martin Trust Center, E40-160
Meet the members of the MIT/BU Law Clinic team and learn how they can help student startups and entrepreneurs with legal advice for their ideas and companies.
MIT IDM Workshop: "Designing for Real People"
1:30 – 4:30 pm
Martin Trust Center, "The Garage", E40-163
In this hands-on workshop, participants will learn principles of the human-centered design process in order to create solutions with meaning and delight the user on an emotional level. Students will address a real-life problem by conducting interviews, conceptualizing solutions, and rapidly prototyping their product.