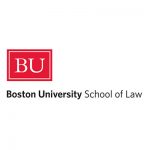 The Law Clinics remain open for business and are conducting meetings with clients and prospective clients online instead of in person at the Martin Trust Center or BUild Lab. If you wish to meet with the clinic, please use the links below.
Connect with the Startup Law Clinic
Connect with the Technology Law Clinic
The BU/MIT Entrepreneurship, Intellectual Property & Cyberlaw Program is a collaboration between the Boston University School of Law and MIT. BU Law students, together with experienced faculty, work with students who run into legal issues with their innovative and academic work.
Students who are currently registered at BU or MIT, and business entities in which a currently registered BU or MIT student have an active management role, may be eligible for free legal assistance through the Clinic.
Founded in September 2015, the partnership came in response to college and graduate students at MIT who asked for greater legal support for their startups and independent academic activities.
How It Works
Currently registered MIT or BU students, and startup or early stage businesses in which a currently registered MIT or BU student has an active management role, can apply for free legal assistance through the Clinic.  Eligible applicants are not guaranteed services even if they are eligible. Whether the clinic can accept any particular potential client depends on a number of factors, including not only client eligibility but also the clinic's current workload, conflicts and other professional responsibility considerations, and our assessment of the fit between the legal services we provide and the needs of the potential client.
Startup Law Clinic
The Startup Law Clinic provides strategic legal and business advice to startups, assisting student entrepreneurs in the BU and MIT communities with the corporate, transactional, and intellectual property issues that arise in the process of turning their ideas into operating businesses. The clinic does not provide patent prosecution services, immigration advice or tax advice.
Services
Early-stage transactional legal and business advice:
Initial intellectual property advice:
Intellectual property strategy:
Trademark and copyright registration and advice
Entity selection and formation:
Advice on equity allocation among founders, vesting, equity compensation and employment issues:
Contract drafting and review — service/employment agreements, licenses, joint ventures, and strategic partner relationships:
Debt and equity capital-raising transactions.
Technology Law Clinic
The Technology Law Clinic is a pro bono service for students at MIT and BU who seek legal assistance with their innovation-related academic and extracurricular activities. Boston University School of Law students, under attorney supervision, provide counseling and representation to students with their academic- and innovation-related projects, activities, experiments, and ventures.
Services
Regulatory Compliance
Media Law and Pre-Publication Review
Computer Crimes and Torts
Intellectual Property
Data Privacy Law
Reverse Engineering and Anti-circumvention Law
Communications Privacy Law
FOIA and Public Records
Digital Civil Liberties
Litigation, Cease-and-Desist Response, and Negotiation