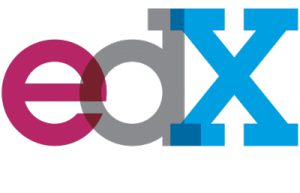 Founded by Harvard University and MIT in 2012, edX is an online learning destination and MOOC provider, offering high-quality courses from the world's best universities and institutions to learners everywhere.
Entrepreneurship 101
"Who is your customer?"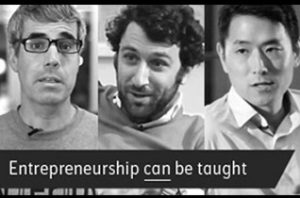 Many seemingly great ideas and technologies come to a sudden halt in the face of this one simple, inescapable question. MIT has been asking its student entrepreneurs this question for many years – and with great success. The 30,000+ companies started by MIT alumni generate nearly $2 trillion in revenue and have created 4.6 million jobs. If MIT were a country, it would be the 10th largest economy in the world.
Become a citizen of this 10th largest economy when you take Entrepreneurship 101! Join MIT in your entrepreneurial journey as you discover your startup's most essential resource – the customer.
This is entrepreneurship – so don't expect a lecture. Every class session will be an in-depth and focused case study of MIT entrepreneurs from areas as diverse as mobile applications, 3D printing, power electronics, international development, and watchmaking.
Students learn, through the stories of MIT entrepreneurs, how to go from idea or technology to the necessary understanding of who will want to buy your product and why. Course assignments will be real-life exercises that will guide you through a series of concrete, practical, and effective steps that will help you make your idea very real.
Entrepreneurship 102
"what you can do for your customer"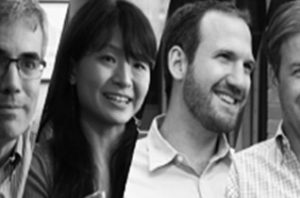 In Entrepreneurship 101, students learned to look at the world through the eyes of the customer – and ah, what a great perspective it is! But the journey doesn't stop there. For the holy grail of specificity – while already within reach – there is still much to learn before obtaining it. And this is where Entrepreneurship 102 comes in.
Just as important as finding your customer is creating a great product that will solve the customer's problem.  How will customers acquire your product?  How will it solve the customer's problem? What value will your product bring?  What is your secret sauce?  How do you stack up vis-à-vis the competition?
From fields as diverse as virtual immortality, small business marketing, urban design, language education, healthcare, and entrepreneur support services, we use in-depth case studies of entrepreneurs to examine how they developed their product concepts, solved their customer's problem, established a clear value proposition, refined their secret sauce, and understood their competition.
Entrepreneurship 103
"Show me the money"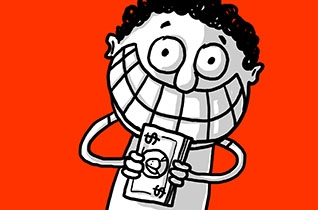 Entrepreneurship 103 prepares you for the MIT Global Entrepreneurship Bootcamp! The bootcamp is a one-week, intensive entrepreneurship education program that challenges you to start a company in 5 days. The Bootcamp offers you the unique opportunity to be mentored by MIT faculty and MIT alumni entrepreneurs and investors as you begin your new entrepreneurial journey.
This course is not only for those planning to attend the Bootcamp. If you are asking yourself the big question "How will my innovation make money?" this could will help you find the answers to meet your goals, whether you continue to the Bootcamp or not.
Entrepreneurship 103 is particularly useful for:
Corporate entrepreneurs building a new product line;
Scientists and engineers commercializing a new technology;
Entrepreneurs whose innovations have created radically new markets;
Educators, particularly former entrepreneurs, who are beginning to teach entrepreneurship;
Policymakers who work to energize the innovation ecosystems in their regions.
In short, Entrepreneurship 103 is your guide to creating a profitable and sustainable business.
With case studies from MIT startup companies and interviews of their founders, the course will teach you:
How to design a business model;
How to price your product;
How to build a sales process.
Entrepreneurship 103 will be of particular interest to you if you are offering a business-to-business (B2B) product or service, if you have created a multi-sided marketplace, or if you are competing in an established market with entrenched competition and are looking for an innovating business model to give you competitive advantage.
Finally, it is great to take Entrepreneurship 103 as a team, for the course will give you a common framework to make decisions, laying the foundation for your long-term success.