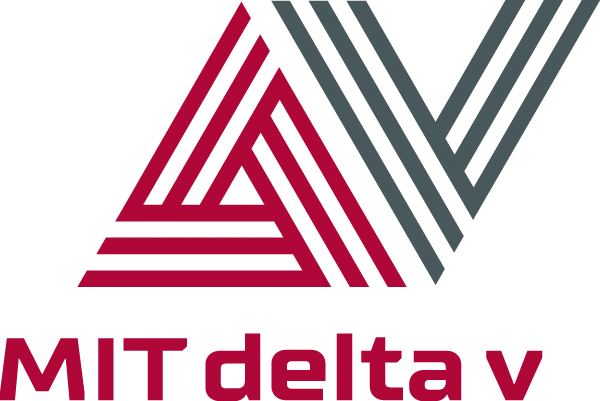 The MIT delta v accelerator is the capstone entrepreneurial experience for students at MIT.
Important Dates
Applications open: beginning of March (often March 1st)
Applications close: end of March (often March 31st)
Interviews: beginning of April (if needed; not all teams are interviewed and being asked for an interview has no impact on a team's acceptance status or likelihood)
Teams notified: mid April
First Day: early June (often the first Monday of the month)
Demo Day: early September (often the first Friday of the school year) at MIT's Kresge Auditorium, followed by additional, by-invitation-only Demo Days held in New York City and Northern California
How it works
From June to early September, teams have dedicated space in the co-working environment of the Trust Center on the MIT campus, or the NYC Startup Studio in Manhattan. They will work on their ventures full-time for the whole summer.
MIT delta v 2022 was held in person out of the Trust Center for the first time since 2019.
The NYC Startup Studio has been on hold since the pandemic. We hope to return in 2023, but teams have still had access to our NYC-based network.

Teams will define and refine their target market, conduct primary market research and build knowledge about their customers and users. They will run experiments to validate or invalidate their key hypotheses with potential customers. They will be building and nurturing their founding team. They will make progress on the mechanics of starting their venture.
Money
The MIT delta v organizing team, in conjunction with the advisory board assigned to your team, will determine the amount of milestone money, if any, to be awarded each month. You have the ability to receive additional funding up to $20,000 in milestone money during the duration of MIT delta v.
Only current MIT students, as defined in the "Eligibility" section, are eligible to receive the $2,000/month fellowships. Only students listed in the submitted application will be eligible as well.
The fellowships will only be awarded during June, July, and August. The MIT delta v organizing team, in conjunction with the advisory board, will determine which team members will receive the fellowships. In general, a team member needs to be founder-level and work full-time at the MIT delta v site to receive money for a particular month.
Remember that all payments are considered income and are therefore taxable. Non-U.S. citizens are typically subject to a 14% tax withholding from any money they receive. We do not provide tax guidance.
Demo Day
MIT delta v culminates in Demo Day events, typically held at the beginning of the school year in early September at MIT, with additional events taking place in New York City and San Francisco/Silicon Valley. Students will have the opportunity to pitch their startups to investors and members of the press to kick-start their ventures and reach escape velocity.
For 2022, MIT Demo Day was held on Friday, September 9th at MIT's Kresge Auditorium. The Palo Alto Demo Day is on Thursday, September 15th, and New York City on Tuesday, September 20th. Both of these are invitation only events for a select audience of investors, alumni, and VIP special guests.
Confidentiality
While we will keep all information within MIT delta v judging and organizing teams, we cannot guarantee complete confidentiality of information.
Intellectual Property
MIT delta v focuses on entrepreneurship skills, so we do not anticipate any intellectual property will be created as a direct result of MIT delta v.
Furthermore, MIT does not consider use of office space, libraries, machine shop facilities, and consumer-grade computers as constituting a significant use of MIT resources.
If your company is built around intellectual property developed using significant MIT resources, you should consult MIT's policies for more information. The MIT Technology Licensing Office controls MIT intellectual property and can help you with questions.
The relevant MIT policies are: