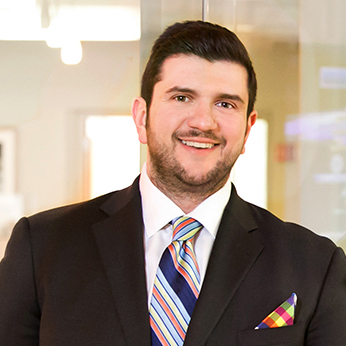 Kosta Ligris
Kosta Ligris is the founder, CEO, and Managing Partner of Ligris. His practice concentrates on residential and commercial real estate transactions; he represents buyers, sellers, and developers in the acquisition, sale and development of residential and commercial real estate. Kosta also serves in a general counsel capacity for certain investors and developers by providing guidance on various legal matters and coordinating representation with other lawyers and law firms. Kosta has significant experience in condominium developments, representing developers in drafting condominium documents and marketing condominium projects.
Kosta has advised banks, lenders and real estate firms regarding regulatory compliance with state and federal laws and regulations involving residential transactions and lending, including the Truth in Lending and RESPA Integrated Disclosure Rule (commonly known as TRID or "Know Before You Owe"), the American Land Title Association's Best Practices, cyber-security, and other relevant industry challenges and changes.
Kosta is also an approved closing attorney for some of the country's largest mortgage lenders and some of Massachusetts' largest mortgage brokers and banks. Kosta obtained his MBA from MIT's Sloan School of Management in 2018, his interests and projects focus on innovation, strategy, and cybersecurity especially as it relates to the real estate, title, mortgage and settlement/closing verticals.
return to professional advisors