t=0 is MIT's campus-wide celebration of entrepreneurship and innovation
Sept 8 – 16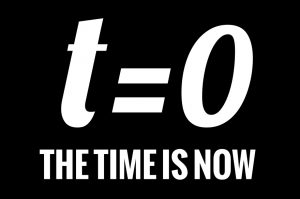 Explore
Come and see how entrepreneurship and innovation is an integral part of MIT's ecosystem as we celebrate the centers and students who are creating ventures that will help make a Better World! Our events and open houses will allow the MIT community to explore and connect with the people and programs available to all students.
Engage
Roll up your sleeves and get your mad scientist on! Or your inner Steve Jobs! Join a team or create a crew of your own for Make Cool ShMIT or one of our Hackathons. Come get comfy (and fed) at the Martin Trust Center for MIT Entrepreneurship — a second home for many across campus — and connect with hipsters, hackers, and hustlers for movie night, makerspace, and more!
Educate
We're all here to learn after all so hear about the many paths one can take as part of an MIT entrepreneurial journey. Find out what classes and resources can help you move forward … how other students leveraged their time at MIT … how to secure equity free funding or research grants … and who might act as your mentor. t=0 can help you get started with answers to the most frequently asked questions by student entrepreneurs and those interested in startup culture.