Alfie
Alfie: created by students for students! Alfie knows student debt makes pursuing your dreams difficult. So they work with universities to offer an income-based  financing solution. Alfie predicts future income profiles and invests in students for a fixed percentage of income over a set period of time. Students get greater flexibility and never have to worry about debt again!
Armoire
Armoire is pioneering 'wardrobe-as-a-service'. They offer their customer an endless stream of high-end clothes to rent, which Armoire personalizes to her style and fit preferences using machine learning algorithms. With door-to-door pickup and delivery on her schedule, Armoire conveniently provides the quality and variety of clothing that her busy life demands for less than the price of her gym membership.
DeepStream
DeepStream helps broadcasters turn passive video audiences into engaged and informed communities through a video tool that easily integrates content from across the web. Using DeepStream, broadcasters can add context to videos including articles, polls, maps, social media feeds and more, which increases engagement metrics and opportunities for monetization. Our tool can work with almost any livestream or on-demand video service and can be embedded on the broadcaster's website, creating new reasons to promote their most valuable digital property.
Emerald
Emerald transforms your home into a health-aware home that detects falls, provides health insights, and sends alerts when emergencies are detected. Based on an award-winning technology out of MIT, Emerald's device uses wireless signals to track mobility, sleep quality, and health status, so there is no need to wear a pendant or bracelet or install cameras. Take care of your loved ones, even when you are not around!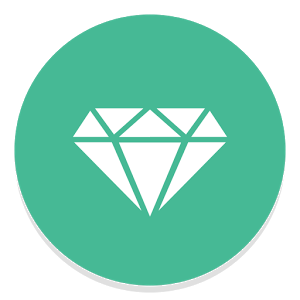 FactoryShop
FactoryShop empowers America's machine shops, the unsung heroes of the manufacturing world. It optimizes the fluctuating and unmet demand experienced within the $46 Billion industry by redistributing it within its network of high-quality shops, enabling them to grow their business while maintaining existing customer relationships.
FleteYa
FleteYa seeks to make freight transportation more efficient by connecting carriers and shippers through their platform. Carriers that go empty towards a certain destination can now connect with shippers that are in need of freight delivered towards that same destination or nearby. FleteYa turns backhauls into an additional income for carriers while reducing the logistic costs of shippers up to 40% through more competitive freight rates.
Hive Maritime
Hive Maritime is a predictive analytics platform for maritime intelligence. Blending a wealth of naval experience with the latest operations and data analytics research from MIT, Hive Maritime reduces your operational cost and risk.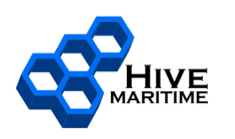 Kiron
Wearable technology is poised to affect the way any game is played, transforming sports more than anything has ever done before. For the past few years, professional sports teams have taken advantage of this technology by using analytics tools to improve their performance, reduce injuries, and analyze their players on the field. Kiron is empowering non-professional soccer teams to take control of their game by providing them with affordable and easy to use performance analytics solutions.
Kumwe Logistics
Kumwe Logistics is a tech-enabled brokerage that lowers the cost of transporting goods in East Africa. Freight transportation in East Africa costs 60% more than in developed countries, which has a crippling effect on economic development. Kumwe is lowering these costs by connecting shippers and truck owners via an online marketplace. By working with Kumwe, shippers gain access to a larger network of price-competitive transporters, and these transporters gain access to more jobs. Kumwe started operation in Rwanda in August 2016 with 23 completed transports in the first month, and is expanding its operations into Uganda in early 2017.
LeanOnMe
LeanOnMe is a mobile-based anonymous peer-to-peer support network that is improving the general state of mental health on college campuses by supplementing existing counseling services. Stigma around mental health leaves many students untreated, which causes them to perform poor academically or to drop out, thus costing universities financially and otherwise. LeanOnMe has launched an alpha at MIT (used and deemed helpful by over 150 students), and are currently in the process of releasing betas at other schools including UChicago.
Leuko Labs
The fight against cancer can be scary, stressful, and acutely dangerous. During chemotherapy, the immune system is temporarily killed, and if it doesn't recover in time, severe infections can cause a more life-threatening risk than the cancer itself. Leuko Labs is working to allow patients and their caregivers to monitor their immune system recovery in the home, through a revolutionary tabletop non-invasive, finger-based blood cell monitor, reducing the stress and risk of outpatient chemotherapy.
Perch
Without a deeper insight into strength and conditioning, college coaches are leaving wins on the field. The Perch camera vision system tracks weightlifting workouts and provides coaches with crucial information about the performance and health of their athletes. Perch pushes elite athletes to perform at their best and will one day help millions of Americans build healthier, more athletic lives.
Rendever
70% of Americans will require long-term care solutions where rates of depression can reach as high as 50%, leading to hospitalizations and more rapid cognitive decline. Rendever is building a research-based virtual reality platform to improve the aging process by providing cognitive stimulation and social engagement for the elderly. Their technology provides older adults the opportunity to travel the world, cross off bucket list items, attend family events, and partake in therapeutic programming.
Ricult
In most developing countries, smallholder farmers face difficulties in accessing the capital needed to run their farms. This results in exploitation by informal lenders and an unrelenting cycle of poverty. Leveraging data analytics and an innovative credit- worthiness assessment, Ricult drastically increases farmers' income through a mobile platform that links affordable credit together with high-quality farm inputs.
Solstice Initiative
80% of America is locked out of the solar market because they cannot install solar on their own roof. Solstice Initiative radically expands access to clean energy by providing community-shared solar power to American households. This model enables any resident to enjoy clean energy at no upfront cost and save money on their electric bill every month.
uLink
Globally, 1.2 billion people lack access to electricity, mostly in areas where grid extension is economically infeasible and other solutions are not scalable. uLink's smart energy router and cloud-based analytics platform enable provision of lowest cost electricity by forming plug and play microgrids. uLink is the most easily deployable and scalable microgrid solution in the $12 billion off-grid electricity market.

Vectorly (f/k/a dot Learn)
dot Learn is the first widely-accessible MOOC platform for the developing world. In countries like Ghana, streaming an hour of video can cost more than a day's salary. Using technology that delivers full-length video courses for less than the cost of an SMS, dot Learn is making online education accessible for the first time to millions of students across the developing world, starting in West Africa.
Bill Aulet –
Opening Remarks
MA Gov. Charlie Baker –
Keynote
Dharmesh Shah, HubSpot –
Keynote