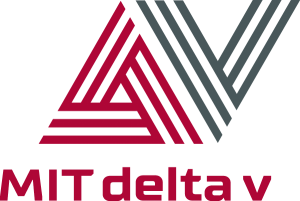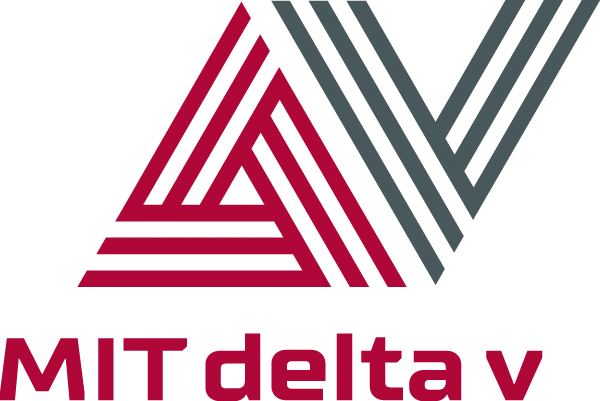 The MIT delta v accelerator is the capstone entrepreneurial experience for students at MIT.
Program duration
MIT delta v begins in early June and runs until the beginning of classes in September. The NYC Startup Studio also begins the same day and runs to the end of August.
The program concludes with Demo Day at MIT, followed by additional by-invitation-only Demo Days in New York City and San Francisco/Silicon Valley later in the month. Teams will have the chance to present at Demo Day events as determined by the Managing Directors for each program.
---
For the summer of 2020, due to COVID-19, the entire program took place virtually. Due to the challenges of conducting an accelerator online, we reduced our usual cohort size to 15 teams total.
The 2020 Demo Day was livestreamed online on Thursday, September 17th.
Application period
Applications are open each year during the month of March; specific open dates and submission deadlines will be announced in advance.
Eligibility
Teams must contain at least two members and no more than five members.
All team members should be founders or founder-level (so don't list any interns or others who are not committed to becoming full-time entrepreneurs through this project).
At least one team member must be a current student in an MIT degree-granting program as of February of the year the program is taking place.
A post-doc will be counted as an MIT student for this purpose.) For this application process, MIT students who graduate in February or June of the current year are considered current MIT students.
Teams must commit to working full time in the MIT delta v office space in the Martin Trust Center or the NYC Startup Studio in New York City for the duration of the summer and present at Demo Day events in September.
Teams must have demonstrable experience and understanding of the entrepreneurial process and must demonstrate familiarity with common frameworks including disciplined entrepreneurship, lean startup, business model canvas, and the like.
Teams cannot simultaneously take part in MIT delta v and any other accelerator or incubator program. Teams must be working full-time within the MIT accelerators.
Past participants in MIT delta v, or its predecessor, the MIT GFSA, are not eligible to apply. Team members from past years may apply if they are working on a new venture.
Teams must disclose in their application all sources of funding that the team has received.
There are no restrictions on whether a team has funding going into MIT delta v, however, be advised that we are looking for teams that can significantly gain from the program — we're not just taking the teams that are the closest to being full-fledged companies.
Application instructions
There should be one entry per founding team. The online form is the same whether or not you are applying for consideration to be based out of the Trust Center or the NYC Startup Studio.
There are two parts to the application:
Applicants shall fill out an on-line application form in which they will outline details about their team, their idea, the problem they are trying to solve, how they were inspired to solve this problem, their proposed solution, and how they believe this solution might support a sustainable, stand-alone business.
Applicants shall also upload a one-minute video to YouTube or Vimeo and provide a link to this video in the application form.. If you like, you can make the video unlisted, but please make sure you don't set it to private or disallow embedding (or we will not be able to view it). This one-minute video should contain two elements:

Team – who you are, what you do, why you're on the founding team (each member should be included).
Idea – provide an elevator pitch about the problem you are trying to solve, your proposed solution, and why you feel passionate about this.
Deliberation process
The applications will be reviewed by a team of judges.
A subset of teams may be invited to interview with us during the review phase in early April. Teams will be notified of their acceptance status in mid-April.