Author: Martin Trust Center
In the heart of Tbilisi, at the historic institute of Bacteriophages, lies an inspiring tale of rediscovery and entrepreneurial spirit. As fate would have it, the Business and Technology University (BTU) had the privilege of meeting a visionary entrepreneur who embarked on a remarkable journey to restore this historical gem. The factory, once dormant, now exudes the energy of innovation and hope, promising to combat antibiotic resistance through cutting-edge phage therapy.
Intrigued by its history and potential, the BTU Research Team delved into learning more to unveil its significance in the fight against Antimicrobial Resistance (AMR). AMR is the cause of 35,000 deaths in the U.S. alone, 25,000 deaths in Europe, and up to 700,000 deaths worldwide each year. According to recent high-profile reports, if nothing is done to reverse the trend then by 2050 annual casualties due to antibacterial resistance may exceed 10 million, while the economic costs to society will amount to 100 trillion US dollars.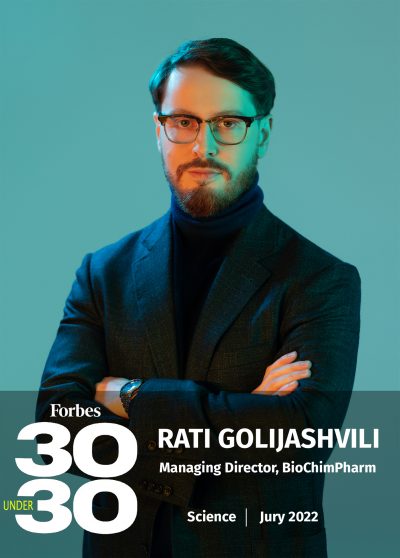 Georgia, besides being a pioneer and world-renowned for its 8,000-year-old tradition of winemaking, also holds the distinction of being a cradle of Phage Technology and Phage Therapy. As the research team embarked on our exploration, we had the privilege of encountering a visionary entrepreneur, Mr. Rati Golijashvili, whose unwavering passion for making a difference was palpable. As the Managing Director of BioChimPharm, a leading biopharmaceutical company based in Georgia that focuses on research, innovation, and production of novel antibiotics based on bacteriophage—or simply phage technology—Rati leads the family business, with its initial roots dating back to 1930s.
With bright eyes and contagious enthusiasm, he eloquently shared his audacious dream of revitalizing the factory and reintroducing phage therapy to the world. His profound knowledge of bacteriophages and his unparalleled potential to revolutionize healthcare left us in awe and inspired to be part of this transformative journey. Bacteriophages (from the Greek for bacteria-eaters) or simply phages are the natural enemies of bacteria. They are strictly specific, e.g. Staphylococcus bacteriophage can only eliminate Staphylococcus bacteria, while Salmonella bacterium can only be targeted by its specific Salmonella bacteriophage, etc. Hundred times smaller than bacteria, phages are the most abundant microorganisms on earth and they are present everywhere (water, soil). A single drop of seawater can contain millions of phages, while the human body contains billions of them. Specially selected phages can very effectively eliminate even antibiotic-resistant bacteria (MRSA, Pseudomonas aeruginosa, Acinetobacter baumannii, E. coli, Enterobacteriaceae, Klebsiella, etc.) without harming anything else, thus ensuring unprecedented levels of safety for any antimicrobial solution. Here's a short animated video to demonstrate how phages work.
Based on the world's oldest factory (1934) that is fully dedicated to the production of phage medications, Rati's team utilizes a paradigm shifting technology platform that effectively and sustainably replaces antibiotics in both the human and animal health industries. In human health, phage-based novel antibiotics are used to treat and prevent antibiotics resistant infections. Furthermore, the company employs the same sustainable technology to replace the irrational use of antibiotics in livestock production, which is the primary cause behind the development of antibiotic resistance.
Reviving a Soviet phage factory was no simple feat. The entrepreneur faced an array of challenges, from securing funding for the ambitious project to navigating complex regulatory landscapes. However, the entrepreneurial spirit backed with a multidisciplinary team of professionals from science, business and technology fueled his determination to overcome these hurdles. He was supported by the EU, the European Bank for Reconstruction and Development (EBRD), Food and Agriculture Organization of the United Nations (FAO), and Georgia's Innovation and Technology Agency (GITA).
As a result, BioChimPharm modernized and reequipped the plant in compliance with the international pharmaceutical manufacturing standards (EU GMP – Good Manufacturing Practice). Rati's work in the field of biotechnology and bacteriophage has made a significant contribution to the fight against antibiotic resistance, and his efforts earned him a spot on the Forbes 30 Under 30 list twice – in Science (2018) and in Manufacturing & Industry (2019). He rallied a team of passionate scientists, engineers, and researchers, all united in the mission to breathe life back into the new-old biotechnology and the phage factory. The phage-based novel antibiotics provided by the company have helped thousands of patients suffering from antibiotic-resistant infections regionally and globally.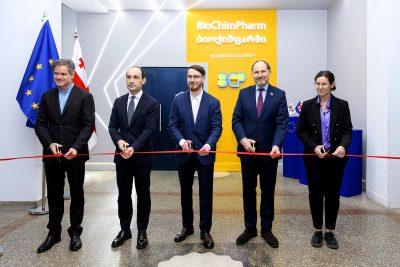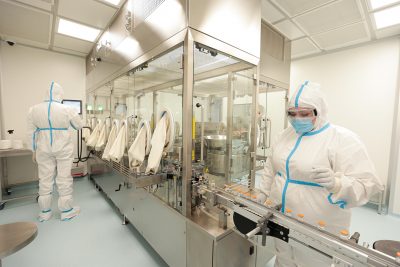 With relentless dedication and a touch of innovation, the factory began its transformation, and now BioChimPharm exports products to more than eight countries. The buzzing of machinery replaced the eerie silence, and the once-neglected laboratories came alive with cutting-edge research. The entrepreneur's leadership inspired everyone involved, and the team's sense of purpose drove the advancement in the fight against AMR.
As the months passed, the factory yielded promising results. Phage therapy treatments developed within its walls showcased incredible potential against drug-resistant bacteria. While the impact on global health remains a grand vision, negotiations with the medical community are underway, eagerly awaiting the breakthroughs that are now within reach.
The renovated historic phage factory had become more than just a place of scientific innovation; it has transformed into a symbol of realization of the vision. Its success breathed new life into the battle against antibiotic resistance.
Conducted research, meeting with the visionary entrepreneur, and experiencing the factory's resuscitation all left an indelible impression on the members of the BTU Research Team. Rati's entrepreneurial spirit, combined with historical significance, has paved the way for a new era in healthcare. The fight against antibiotic resistance is now armed with the accuracy and adaptability of phage treatment, allowing humanity to see a healthier and more sustainable future.