Author: Martin Trust Center
by Dylan Walsh
In the fall of 2012, in his first week at MIT Sloan, Brint Markle was frantically exploring a handful of business ideas that he had invented more or less on the spot. With other new students from across campus, he was sprinting through the Martin Trust Center's t=0 festival of entrepreneurship. After a week of work, none of Markle's ideas proved viable. "But that was part of the point," he said. "It was the very beginning of school and we were already in an entrepreneurial mindset."
Five-and-a-half years later, Markle is now the cofounder and CEO of Mountain Hub, an information-sharing app that provides user-generated updates on routes and conditions for outdoor activities. This company was born from his first venture, Avatech, which he built and launched during his time at MIT.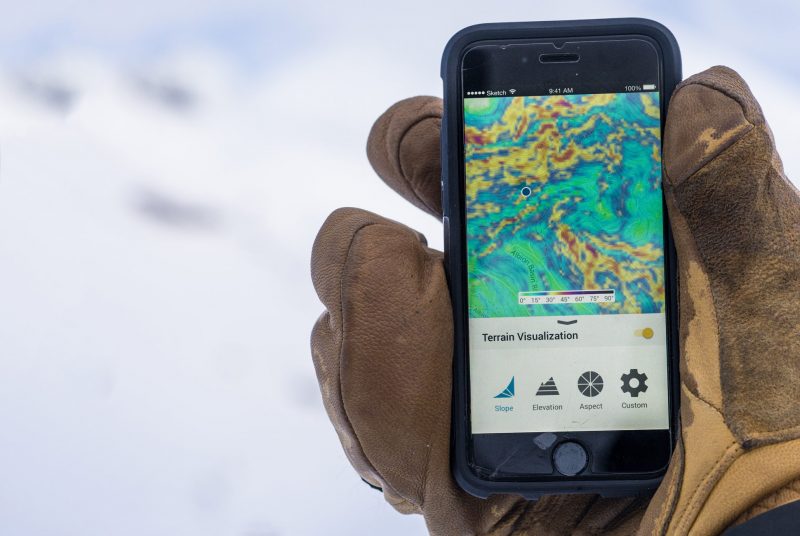 Markle arrived at Sloan not long after a close friend was caught and carried in an avalanche. He was intent on refining the system for checking snowpack: while knowledge about avalanches had improved alongside better science, testing the conditions still relied on manually digging pits and analyzing snow layers. Once at Sloan, Markle explored a number of innovative prospects (sonar, radar); he used MIT's Venture Mentoring Service to discuss intellectual property and business models with sitting CEOs. He eventually landed on the idea for a handheld, digital probe that could instantly read conditions, providing more consistent and objective data for backcountry travelers. Avatech was born, but the breakthrough came when this nascent business idea was selected for Product Design and Development in the spring of 2013.
This class orients semester-long projects around 10 student business ideas drawn from a pool of over 300. Avatech made the cut and was surrounded by an interdisciplinary team: Markle, another Sloan student, five engineers, and one designer from the Rhode Island School of Design. Through rigorous research and experimentation, the team tested multiple technologies and designs to measure the snowpack. Ultimately, they landed on a handheld probe that used a combination of force and depth sensors to measure the structure of the snow. From there, Markle, and a select few of his classmates, pursued the opportunity as a formal business and were accepted into the MIT Global Founders Skills Accelerator (now MIT delta v). As part of this program, they were given $30,000 to go from an initial prototype built for $1,000 to a series of more advanced protototypes that could be tested in a variety of conditions.
The Global Founders Skills Accelerator was invaluable. "We were in the midst of entrepreneurs at similar stages; we were all preparing for Demo Day; it offered such real experience," he said. "Since starting and launching Avatech and Mountain Hub we have hit many bumps along the way. Global Founders was an incredible experience and prepared us for all the highs and lows of entrepreneurship we experienced in the real world." At the end of the summer, he pitched Avatech and raised half-a-million dollars.
But this accelerator was one part of a holistic support structure. "If you're fortunate enough to start a business in your first year, or even have the idea for one, then MIT is structured to create this perfect accelerating pipeline to make your venture successful," he said. There is mentorship through the Trust Center—"probably some of most valuable mentors and advisers you will ever have," Markle said. A range of classes through Sloan and the broader MIT ecosystem gives the scaffolding to test and validate your work. "The Center provides these layers of support that are essential to identifying real market need and finding customers who are hungry for you to solve it."
Three years into the founding of Avatech, the business was doing reasonably well, but Markle saw a larger opportunity in the user data behind the hardware. This information presented an avenue to help not just skiers worried about avalanches, but the whole outdoor community, with all of its concerns: are trails clear for mountain biking? Are rivers suitable for kayaking?
In shifting his focus to Mountain Hub, which launched two years ago, Markle and his team revisited their time at Sloan: they retraced the 24 steps to entrepreneurship taught by Bill Aulet. "It was like starting a whole new business," Markle said. "We went back to the drawing board and referred to everything we'd first learned in Bill's class." Mountain Hub raised $2 million and has doubled its audience every year. It now has a digital audience of over 100,000.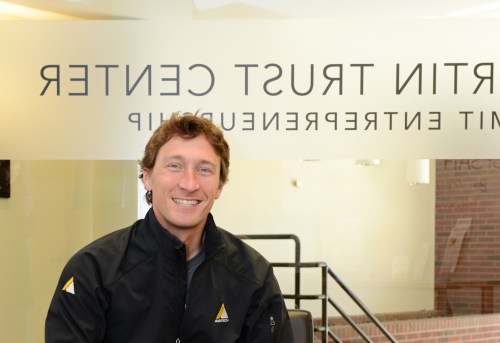 Four years after graduation, Markle's connection to the Center remains strong. He and two other classmates from the Global Founders Skills Accelerator have monthly calls to share best practices. He emailed the Trust Center's listserv when entering discussions about acquisition and received a dozen thoughtful responses from people who'd been through the process. "There's no price you can put on the value of this network and the time and effort MIT entrepreneurs put into helping one another," he said. "We have an incredible community that really sticks together."
Markle is currently entertaining offers to sell Avatech and Mountain Hub. He does feel, with certainty, that these companies are not the last he will found. "I would credit that to the Trust Center, and to Bill, for setting this lifelong mentality of improving the world through the lens of entrepreneurship," he said. "It's definitely not the easiest path, but it's an exciting and fulfilling one."