2.S19 | 6.S080 | 15.S19
 Hacking the Future: The Fall of COVID
2.S19 | 6.S080 | 15.S19
Pre-requisites: None
Units: 3-6-3 (Fall and Spring, Full Semester)
Instructors: Aulet, Hosoi, Jester, Johnson, Lawson, Rivest
Meeting times: Monday and Wednesday, 3:30-5:00pm ET
Recitation: Thursday, 4:00-5:00pm ET (In-person @ Sloan)
Format: Hybrid (combination of in-person and virtual)

Moving on and up from a crisis and building a better future
Recent healthcare, humanitarian, economic and social challenges have created unimaginable shocks to people across the world. The landscape has changed dramatically. Now we need to build it back better.
Hacking the Future ("HF") is a new, cross-disciplinary, project-based course open to all students at MIT, as well as at Wellesley and Harvard. HF has been co-founded by faculty from Engineering, Global Economics and Management, Entrepreneurship and Political Science to help students prepare for a future of increasingly rapid change and associated social disruption. It is a hands-on course that embodies mens et manus – a practical application of proven frameworks and processes to help solve or ameliorate the most intractable problems in the world today.
In this course, students will learn how to help address the aforementioned problems. They will do this by applying a proven disciplined entrepreneurial framework and process combined with engineering tools and thinking. Students will also learn how to integrate public policy considerations to ensure that their efforts have maximum impact. In this inaugural semester of the course, students will identify problems they want to solve related to COVID-19, in all of its dimensions.
Here is a sneak preview of the structure of the class:
Understand the challenges created by a crisis, for this semester the case of COVID-19, from a rigorous data analysis by domain experts;
Identify dimensions of the problem about which you are passionate;
Bring data and analytical reasoning to bear in designing and implementing a solution;
Form cross disciplinary teams (e.g., undergraduates, grad students, post-docs, Harvard, Wellesley, etc.) of 6-8 students around specific problems;
Define and refine a problem that you can address;
Develop a deep understanding of "customer" needs, pain points, and obstacles;
Work with mentors to apply a rigorous entrepreneurial framework to develop holistic and sustainable solutions; and
Iterate and improve the solution.
At the end of the course, students will have acquired the following skills:
How to turn disruptions into positive action;
How to listen well and build empathy with stakeholders and beneficiaries;
How to iteratively build practical solutions that solve real problems;
How to work cross functionally with team members from very different backgrounds;
How to understand the critical role of policy in building successful, sustainable and scalable solutions; and
How to adopt an entrepreneurial "hacking" mindset, skill set, and way of operating that will help you succeed in your future endeavors.
Fall 2020 Instructors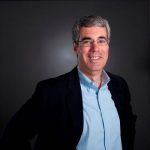 Managing Director,
Martin Trust Center for MIT Entrepreneurship
Associate Dean of Engineering,
Neil and Jane Pappalardo Professor of Mechanical Engineering
Lecturer, Global Economics and Management,
MIT Sloan School of Management
Ronald A. Kurtz (1954) Professor of Entrepreneurship,
Professor, Global Economics and Management
Associate Professor of Political Science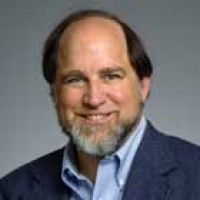 Vannevar Bush Professor of Electrical Engineering and Computer Science
Frequently Asked Questions
Scheduling
When will this class meet?
MW. 3:30-5:00p. Recitations are on Thursdays from 4-5pm at Sloan.
How many units is this class?
12
Is this class H1, H2, or both?
This course is both H1 and H2.
What will be the format of classes? Hybrid, in-person, or virtual?
This class will be hybrid, a combination of both in-person and virtual.
Will this course be offered in the Spring?
Yes, this course will also be offered in the Spring semester.
Approximately how much time would this course take per week?
3-6-3
COURSE DETAILS
Would this course be cross listed between course 15 and engineering courses?
This course will be cross-listed: 15.S19; 6.S080; 2.S19
Pre-requisites
Are there any pre-requisites or required experiences/skillsets?
There are no pre-requisites or required experiences to enroll in this course.
Is this class open to listeners?
Yes, this course will be open to listeners, but listeners will not have the opportunity to participate as this is a group project-based course.
Format
Can the class be taken remotely?
Yes, this class can be taken remotely.
Will this class be synchronous, asynchronous, or a combination of both?
This class will include synchronous and asynchronous components.
Syllabus / Curriculum
How much (roughly) of the course will be lectures, and how much will be group/project work?
The course will be start with mostly lectures and will then transition throughout the semester to provide more time and focus for field work with some lectures and guest speakers.
What are some examples of problems that will be tackled?
Students in the class will address a variety of problems with a single focus: turning a negative into a positive. Students will be able to work on problems that they are passionate about so that they can have as much impact as possible.
How will teams be formed?
Teams will be formed through problem statement and idea pitches in the first two weeks of the semester. Individuals will then be able to join teams that best fit their personal interests to best align interests and passion.
What is the expected deliverable for this class?
The expected deliverable for this class is a group project and will conclude with a final pitch presentation.
How will the course be divided into engineering, social, and policy?
The course will be taught by faculty members with a focus on these specific topics throughout the semester.
Is there an opportunity to work with external subject matter experts (eg. doctors, NGOs) to refine problem statements?
Yes, this course will involve work with external third parties that will help refine and validate problem statements. This ensures that projects can have an impact not only during, but also beyond the semester.
Will there be any focus on developing regions/economies?
Yes, teams may choose to focus on developing regions or economies. (That might be a nice tie-in and we saw a lot of it with the Africa COVID-19 Challenge hackathon)
Will there be opportunities/information shared on how to continue working on these projects beyond this class if we choose to?
Yes, we will share information and resources that you can use in continuing to build upon what you have done during the class. We also have a variety of programs and follow-on classes that you can take advantage of to further your work.