Storyteller In Residence at MIT, Dom Smith chats to Scott Foster about his Autonomous Railroad start-up, and get some key tips for new entrepreneurs.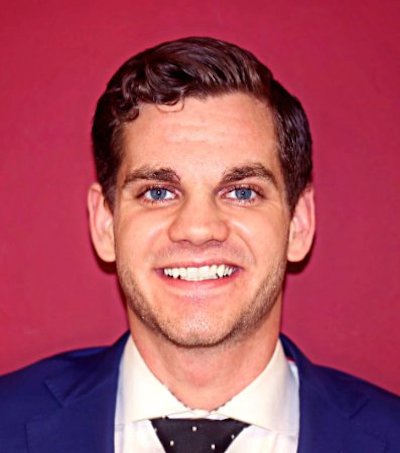 What do you do here, at the Martin Trust Center for Entrepreneurship?
S] I've been working here at the Martin Trust Center on various start-ups around autonomous vehicles, and I'm very interested in this space in general. I came to MIT specifically, to learn more. I wanted to join a company, or build my own. Right now, I am in the process of building my own company, and I am looking for a team.
Have you always had that entrepreneurial spirit?
S] I started running my first business when I was nine, which may or may not be typical for other entrepreneurs. I would build computers for other people in my neighborhood, and also repair other people's computers, and I made a little bit of money doing that!
Since then, I haven't really run my own business, but all of my jobs have been with small technology companies. In my first job out of university, I started the London office of my company so I was tasked with going out to a new market, with a few other people and setting up the office to build it up. That was quite rewarding for me.
What are the biggest challenges that you face?
The biggest challenge is that I am looking to build a team that is qualified to take on the level of technical challenge, that we have. I'm looking to develop and build an autonomous vehicle company, that operates solely on highways, but that is actually a very 'bounded' problem. Still, the level and number of disciplines required is similar to something like the space program. So, it's a very interdisciplinary team that's needed. It's hard to even know exactly what you need until you start building it. So, the biggest challenge right now, is trying to recruit the right technical team, but I'm sure being here at MIT will definitely help with that. However, this is a new industry, and it's hard to get that technical talent.
What are your goals?
We want to get a MVP or a Minimum Viable Product out the door. We are going to operate a point-to-point logistics company, with small autonomous trucks, and in the next year-or-so, we want to be driving up and down one route of highway, gathering a lot of data, and starting to put together the autonomous system to prove that we can navigate just one highway route. In theory, once we can do one, we can do them all. You can then imagine, a network across the entire US, where every twenty highway exits there is a station on our autonomous road, and you are just sending all of these smaller trucks throughout the US autonomously with local drivers doing the last mile.
What's your recipe for successful entrepreneurship?
The first thing is to find a really pressing problem in society, whether that's a problem that needs to be solved by tech, or by bringing the community together – just starting with a problem that you are really passionate about, will go a long way. If you don't have the passion about your idea, then nobody is going to want to join you. Entrepreneurship is about building something completely new. One thing that I have learned about this process, is that before I involve other people, I wanted to be really sure inside of myself, what I wanted to do, and to any future entrepreneurs, that is my advice: find a problem that you're really passionate about, that you can work on for ten to fifteen years, and be sure about that before you bring other people in.