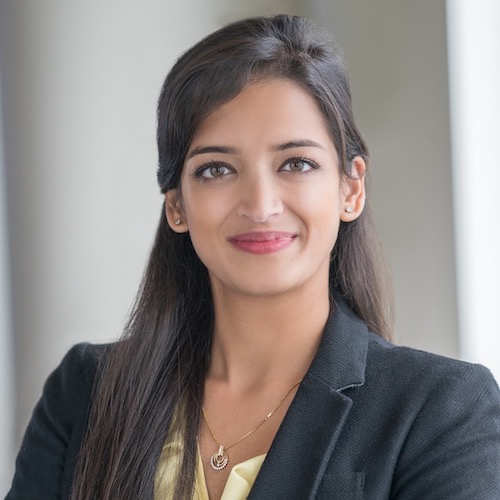 Aagya Mathur
Healthcare, Innovation, Analytics-Driven Insights
From starting a volunteer service to fill a community need in high school and founding a small business to provide affordable transportation to her undergraduate classmates, to now leading Aavia to improve the health and wellness of people with uteruses, Aagya Mathur is consistently bridging gaps and solving inefficiencies. Through personal and professional experiences, she found her passion at the intersection of healthcare, innovation, and analytics-driven insights. During her consulting career, she worked with various clients to improve patient experience; however, she found she needed to be closer to the end-user to have the kind of impact she knew she could have.
"If you don't listen to and work with the end-user, the solution is not going to be something they like or something that's actually going to help them," Mathur says. "If you can't fulfill those two things, why are you even developing the solution?"
The Aavia team works with people with uteruses at each step of development to rapid prototype their hormone health platform and community to ensure that this generation has a better health journey than their mothers'.  
Mathur graduated from MIT Sloan (MBA) and the University of Virginia (Neuroscience BA & Biomedical Engineering thesis). She enjoys dancing, being active, and traveling.