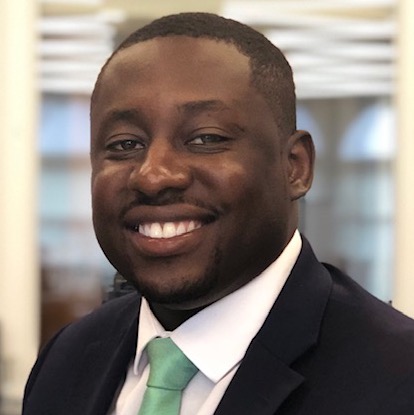 Antonio Dixon
Healthcare, Renewable energy, International trade
Antonio Dixon is an MIT-trained, award-winning entrepreneur and economist with experience in healthcare (telehealth), renewable energy, and international trade, which has led him to work over 20 international markets and travel to over 60 countries. Antonio was recently recognized as a "Top 100 Startup Changemaker" from Harvard and MIT, and recognized by the U.N. as a Young Pioneer, the winner of the Frost & Sullivan Emerging Market Innovation Award.
His company, SolarFi, is the only company with less than $50 million in revenue to be invited to the U.N.'s SDG Innovators Program. He currently serves an an Entreprenuer-In-Residence at Columbia University and the New York State Energy Research and Development Authority. 
An expert change-maker and serial entrepreneur,  Antonio has always had an abiding interest in sustainability. To that end, as co-founder of SunPowerd he developed alliances to provide solar grids to developing countries and orchestrated key partnerships with Microsoft, Royal Dutch Shell, USAID Power Africa, and the United Nations. Based on his experiences as a resident in Africa where access to the internet and even continuous power is sometimes a luxury, Antonio saw an opportunity and leveraged his deep knowledge of technology to co-found SolarFi.
SolarFi has the life-altering potential to bring energy and economic development to developing countries and seeks to connect the under-served and unconnected populations in Africa through solar-powered technology stations, which have become the Swiss Army knife for impacting communities.