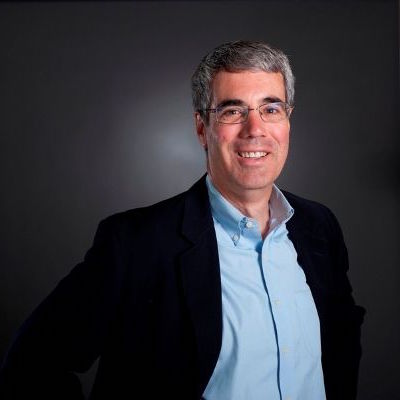 Bill Aulet
Bill Aulet is the Ethernet Inventors Professor of the Practice at the MIT Sloan School of Management and the Managing Director of the Martin Trust Center for MIT Entrepreneurship.
Bill is changing the way entrepreneurship is understood, taught, and practiced around the world. He is an award-winning educator and author whose current work is built off the foundation of his 25-year successful business career, first at IBM, and then as a three-time serial entrepreneur. During this time, he directly raised over a hundred million dollars and, more importantly, created hundreds of millions of dollars of shareholder value through his companies.
Since 2009, Bill has been responsible for leading the development of entrepreneurship education across MIT at the Trust Center. His first book, "Disciplined Entrepreneurship," was released in August 2013, has been translated into over 20 languages, and has been the content for three online edX courses, which have been taken by hundreds of thousands of people in 200 different countries. The accompanying follow on book, "Disciplined Entrepreneurship Workbook," was released in April 2017.
He has widely published in places such as the Wall Street Journal, TechCrunch, theBoston Globe, the Sloan Management Review, the Kauffman Foundation, Entrepreneur Magazine, MIT Sloan Experts, and more. He has been a featured speaker on shows such as CNBC's Squawk Box, BBC News, Bloomberg News, as well as at events and conferences around the world. He has degrees from Harvard and MIT and is a board member of MITEK Systems (NASDAQ: MITK) and XL Hybrids Inc. (privately held) as well as a visiting professor at University of Strathclyde (Scotland).
On July 1, 2017, Bill was named a Professor of the Practice at MIT Sloan, the first at the school in the area of entrepreneurship since Alex d'Arbeloff received the designation in 2003. In 2022, the position was endowed thanks to the generosity of Robert Metcalfe '68 and was titled the Ethernet Inventors Professor of the Practice.
Bill has earned external recognition as well for his efforts, which include Boston 50 on Fire, 2017 Favorite MBA Professors from Poets and Quants, and 2018 Nannerl Keohane Distinguished Visiting Professorship at the University of North Carolina at Chapel Hill and Duke University. In 2019, Bill was awarded the Outstanding Contributions to Advancing Innovation and Entrepreneurship Award by the Deshpande Foundation. In 2021, Bill was recognized by the United States Association for Small Business and Entrepreneurship (USASBE) as the 2021 Entrepreneurship Educator of the Year.
Disciplined Entrepreneurship has been translated to versions in Arabic, Audio (via Audible), Chinese Orthodox, Chinese Simplified, Croatian, Danish, German, Greek, Farsi, Japanese, Korean (where it was named one of the top Economics & Business books of 2014 by the prestigious Kyobo Book Store), Mongolian, Polish, Russian, Spanish, Swedish, Thai, Turkish and Vietnamese.  It has been a best seller in many countries including Korea, Thailand and Vietnam.  It has also been the basis of a series of highly successful MIT edX online classes Entrepreneurship 101,  Entrepreneurship 102 and Entrepreneurship 103 as well as the MIT Global Entrepreneurship Bootcamps which have been held at different locations including MIT, Seoul (South Korea) and Brisbane (Australia). He has also led the design and delivery of two other online edX courses, "Cultivating Entrepreneurship & Antifragility to Thrive in a Fast-Paced World" and "Fundamentals of Entrepreneurial Finance: What Every Entrepreneur Should Know".