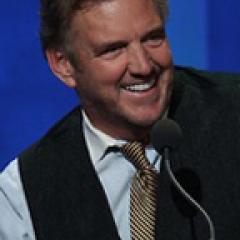 Charles Kane
Senior Lecturer, Sloan TIES Management Group
Charles Kane is a Senior Lecturer in Technological Innovation, Entrepreneurship and Strategic Management Goup and also in the Global Economics and Management at the MIT Sloan School of Management.
Kane is currently chairman of the One Laptop per Child (OLPC) Foundation and was formerly the president of OLPC, a nonprofit organization that provides technology to enhance education in less developed countries.  Prior to OLPC, Kane was a founding investor and CFO of Global BPO Services Corp., a Special Purpose Acquisition Corp. that acquired Stream Global Services.
Prior to Global BPO, Kane was the CFO of RSA Security (acquired by EMC); CFO of Aspen Technology; president and CEO of Corechange, Inc. (acquired by Open Text Corp.); and CFO of Informix Software (acquired by IBM).  He has also served in financial executive positions at Stratus Computer, Prime Computer, and Deloitte.
Throughout his career, Kane has been involved in developing and executing sophisticated financial strategies in globalizing corporations and mergers and acquisitions.  He is a frequent speaker and writer on these topics, as well as other international financial topics and social entrepreneurial ventures.  Kane is the audit chairman on the boards of Progress Software (PRGS); Carbonite (CARB); Demandware (DWRE); RealPage (RP); and Photobox LTD.
He also served on the Boards of Applix (acquired by IBM); Borland Software (acquired by Micro Focus LTD; and Netezza Corp (acquired by IBM).  Kane is also on the Board and a founding member of the Hult Global Challenge which is now part of the Clinton Global Initiative.  He is a certified public accountant and has taught international finance at the business schools of Boston College and Babson College.  Kane is the coauthor of the book  Learning to Change the World—the Social Impact of One Laptop per Child.
Kane holds a BBA in accounting from the University of Notre Dame and an MBA in international  finance from Babson College.