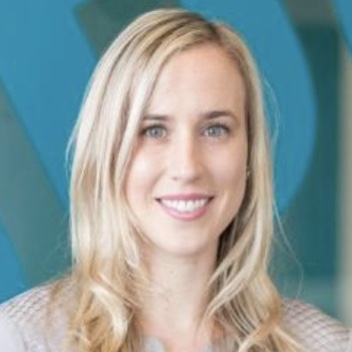 Devon Sherman Daley
Devon Sherman Daley is an Entrepreneur in Residence at the Martin Trust Center. In addition to her EIR role, Devon leads the Trust Center's external partnerships with corporations and academic institutions.
Prior to joining MIT, Devon launched MassChallenge FinTech, a startup accelerator that connects fintech startups with large financial service institutions to co-develop products. As a Senior Managing Director of MassChallenge FinTech, she led strategy, operations, and go-to-market functions while managing her team and board. Within three years, Devon created 300+ partnerships between startups and corporations that tackled critical industry challenges from increasing access to small business loans to shutting down phishing attacks and enabling families to raise kids with healthy money habits. For her role in fintech innovation, she was recognized as a Top 50 Inspiring FinTech Leader by NYC FinTech Women.
After growing MassChallenge FinTech, Devon also led MassChallenge HealthTech, where she created partnerships with the U.S. Department of Health and Human Services and Mayo Clinic to advance technology solutions for pandemic preparedness and cancer treatment.
Devon has recently advised the private and public sectors in Bermuda on how to attract tech startups to the island and partnered with local insurance companies to define their innovation strategies. She is also an advisory group member of the Howe Innovation Center, which is advancing disability tech at the Perkins School for the Blind.
Devon started her career at a Fortune 500 financial services company where she held strategy and corporate venture capital roles in their Boston, New York, and London offices focusing on international expansion, competitive intelligence, and fintech partnerships.
She is a graduate of Harvard University, where she studied Anthropology and Economics, as well as Stanford Graduate School of Business's Ignite program, which focuses on developing and commercializing startup ideas.
A former Division 1 soccer player, Devon loves being active and exploring the beaches and mountains of New England with her husband. An arts enthusiast, she is also an avid museum goer and has participated in several archaeological excavations in Europe and the U.S.