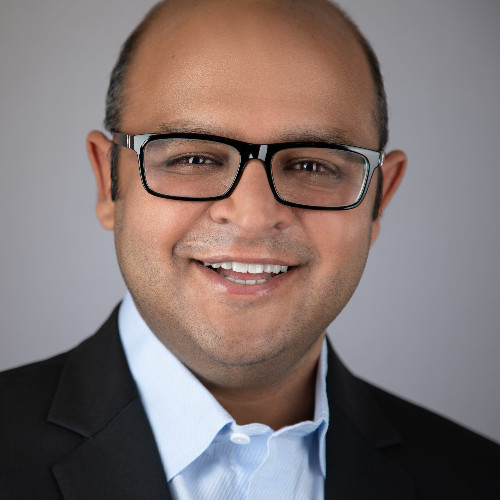 Dip Patel
Dip's first foray into entrepreneurship was when he sold candy in 6th grade at school. It led to a suspension. About a decade later he graduated from Drexel University in Electrical Engineering and joined Lockheed Martin to focus on wireless and RF Technologies. While at Lockheed, Dip received his masters in Electrical Engineering from the University of Pennsylvania while working as an engineer on Ballistic Missile Defense programs. From there he worked on multiple advanced radar and electronic warfare systems as a program manager. He then landed in business development, leading efforts for advanced undersea systems, finally capping his career off on an advanced submarine think tank.
Dip then went to MIT Sloan to learn the process of starting a business in 2012. The next year he co-founded Ecovent and ran it through successful product launch before selling the company in 2016. Ecovent is the only intelligent home zoning system that delivers complete room-by-room climate control through easy-to-install, self-configuring sensors and vents. It has been hailed as the holy grail of comfort by "This Old House." Since selling Ecovent, Dip has joined MIT as a Lecturer and Entrepreneur in Residence to support other incredible entrepreneurs in their journey. In addition, he is the CTO of Soluna (Soluna.io) – a company that is aiming to revolutionize green energy projects through a new business model. Their first project is a 900 MW record breaking wind farm with integrated off-grid data center, in Morocco.
Dip was born in Africa and grew up in Philadelphia. He now lives on a New England beach, is married to an awesome wife (Sandy), and both of them have been adopted by a great dog (Pi). Dip is an avid photographer (he's been chased by a hippo and bitten by a tiger), chef (his kitchen looks like a lab), and is training to box. He's a huge Philadelphia Eagles fan, reads a lot, and hopes to travel more.