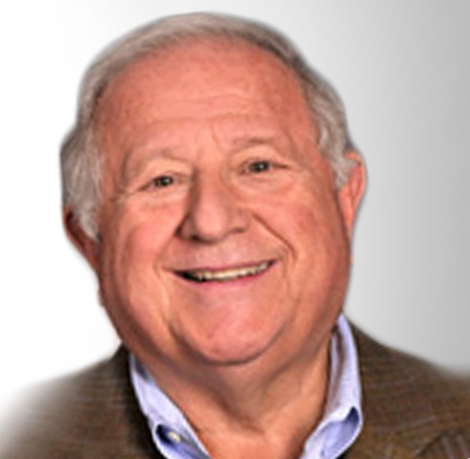 Ed Roberts
Edward Roberts is the David Sarnoff Professor of Management of Technology, and the founder and chair of the Martin Trust Center for MIT Entrepreneurship. He is an expert in advanced technology management and entrepreneurship, a serial high-tech entrepreneur, and a leading angel investor.
Professor Roberts has literally written the book on high-tech business creation and growth. His Entrepreneurs in High-Technology: Lessons from MIT and Beyond (Oxford University Press, 1991) won the Association of American Publishers Award for Outstanding Book in Business and Management. He has authored over 160 articles and 11 books. His major 2009 report (updated in 2011 and again in 2015), Entrepreneurial Impact: The Role of MIT, documents the history of entrepreneurship at MIT and demonstrates the enormous economic impact generated by companies founded by MIT alumni.
His own entrepreneurship is as prolific in academia as in industry. Under the direction of Professor Jay Forrester, Roberts was a founding member of the MIT System Dynamics Group in 1958. In 1990 he founded the MIT Entrepreneurship Center (now renamed the Martin Trust Center for MIT Entrepreneurship), which he has since chaired. He was a founder of MIT Sloan's Management of Technological Innovation and Entrepreneurship Group, which he chaired for more than 30 years. During the 1970s Professor Roberts co-founded multiple MIT programs in health care delivery, including an interdisciplinary PhD program in Health Policy and Management. During that time he co-directed MIT's extensive collaboration in management and organizational development with the Association of American Medical Colleges. In 1980 Roberts co-founded and chaired for nearly 20 years, the mid-career MIT Management of Technology (MOT) Program, MIT's first advanced degree program offered by two schools. He also co-created and still chairs the MIT Sloan Entrepreneurship & Innovation MBA Track.
During the past 50 years, Roberts has become internationally known for his research, teaching, and active involvement in many aspects of technology management, including technology strategy, corporate venturing, product innovation management, and technology-based entrepreneurship. He served as co-director of the MIT International Center for Research on the Management of Technology.
When not occupied with his MIT responsibilities, Roberts is actively involved as a co-founder, board member, and angel investor in many high-tech startups. He was the CEO and co-founder of Pugh-Roberts Associates, Inc. (1963), an international management consulting firm specializing in system dynamics, strategic planning, and technology management, sold in 1990 to PA Consulting Group. He is a director of Medical Information Technology, Inc. (Meditech), a leading producer of healthcare information systems which he co-founded in 1969. He is also a co-founder and a director of  Sohu.com, Inc. (1995), a leading Chinese Internet firm that was among the earliest in China. In addition, he co-founded and served for 18 years as a general partner of the Zero Stage Capital and First Stage Capital Equity Funds, a group of venture capital funds investing in early-stage technology-based firms. Later Roberts became a co-founding (and then the longest serving) member of CommonAngels, Inc., the largest angel group in Greater Boston.
Over many years Dr. Roberts has been a director and co-founder of numerous emerging technology companies, including Advanced Magnetics (now AMAG Pharmaceuticals), Interactive SuperComputing (sold to Microsoft), InTouch Systems (sold to Comverse Technologies), Inverness Medical Technologies (now part of Johnson & Johnson), Pegasystems, and Tyco Laboratories (now Tyco International). In addition to Meditech and Sohu.com, Roberts's current board memberships include Cooper Human Systems, Daktari Diagnostics, DynoMedia (Beijing), PR Restaurants, and Visible Measures.
Professor Roberts also served on advisory boards for many companies and government agencies, including the U.S. Air Force Scientific Advisory Board (1967-1970) and the U.S. Department of Commerce Technical Advisory Board (1967-1972), as well as task forces of the Department of Energy, the National Institutes of Health, the National Research Council, and the White House. He has been involved for many years in efforts to stimulate the high-tech entrepreneurship of Israel.