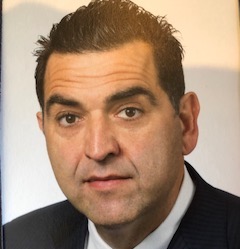 George Petrovas
George Petrovas is currently the President and founder of MDMI, LLC. He is also looking at investing into other companies and starting new ones as well.
George has approximately 30 years experience in the pharmaceutical industry. He briefly played professional football in the CFL for the BC Lions. Following this, he began his pharmaceutical industry career in 1990 working in Canada for Rhone Poulenc Rorer (RPR), then moved to the U.S. in 1996 to work for RPR/Aventis. His work included holding various roles and responsibilities within sales, sales training, marketing, government affairs, and managed care.
In 2003, George co-founded ICORE Healthcare, which provided innovative solutions and services to payers in the management of specialty drugs. In 2006, ICORE was acquired by Magellan Health. In late 2009/early 2010, he lead and co-founded another company called CDMI, LLC,  which provided comprehensive management solutions for payers including tailor made clinical programs, including Stars program, rebates, and formulary compliance. CDMI, LLC was acquired in 2014 and George served within the organization until early 2018. He is currently working on a new company called MDMI, LLC and is busy working on a number of other interesting initiatives as well.
George holds a Bachelor of Science from the University of British Columbia.