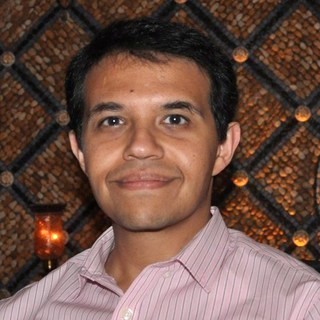 Imran Sayeed
Former SVP & CTO, NTT Data
Imran Sayeed is part of the Entrepreneurship and Innovation faculty at the MIT Sloan School of Management where he teaches on a variety of topics including Disruptive Technologies, New Business Models, Software and Internet Entrepreneurship, and Global Innovation in Large Companies. Working with the MIT Enterprise Forum he has started and developed entrepreneurial ecosystems in Central America and South Asia.
Previously Sayeed started and led the Digital practice for NTT Data, the 6th largest technology consulting company in the world with 75,000 employees in 45 countries and $16 Billion in annual revenue. In this role, he helped clients realize the business value of digital investments, and helped them compete against the hottest upstarts in their industry. Sayeed was also the Chief Technology Officer and led the global Innovation initiatives across NTT DATA focusing on Disruptive, Incremental, Top Down, Grassroots, Industry-specific and Horizontal innovation and the mechanisms for developing, measuring and creating impact across 4 continents. Sayeed came to NTT through its acquisition of Keane, where he led a 7000 person, $750MM technology consulting organization spanning North America, Europe and Asia and providing end to end IT services from strategy to implementation and outsourcing.
Prior to Keane , Sayeed was an entrepreneur for 13 years, having founded 2 successful software product and services companies. He was part of the founding team of Open Environment, a leading middleware product company that he helped grow from a 10-person startup to an IPO in 1995. He then started NetNumina, a technology strategy and consulting form that he led as Chairman and CEO and grew from a 15 person startup to one of Computerworld's Top 100 emerging companies and Inc 500's fastest growing businesses, and subsequently sold to Keane in 2005.
He was also the founding global President of OPEN, an entrepreneurship and leadership organization, which has over 5000 executives and entrepreneurs in 11 cities around the world. He also holds a patent on Internet security technology he jointly developed with Citibank. Sayeed was named by Computerworld as one of the Premier 100 IT Leaders for 2013. Sayeed has been featured in the Wall Street Journal, Forbes, Harvard Business Review and most of the leading business and technology publications for his work on entrepreneurship, digital technologies, and innovation. He is a keynote speaker at global conferences on these topics in North and Central America, Europe and Asia. In 2016 he has spoken about Digital and Entrepreneurial opportunities in front of business leaders in Mexico, Singapore, Jakarta, and at the Asia Business Conference at MIT.
Sayeed attended Brown University where he majored in Engineering, and Harvard University, where he did post-graduate work in business, marketing and product development.