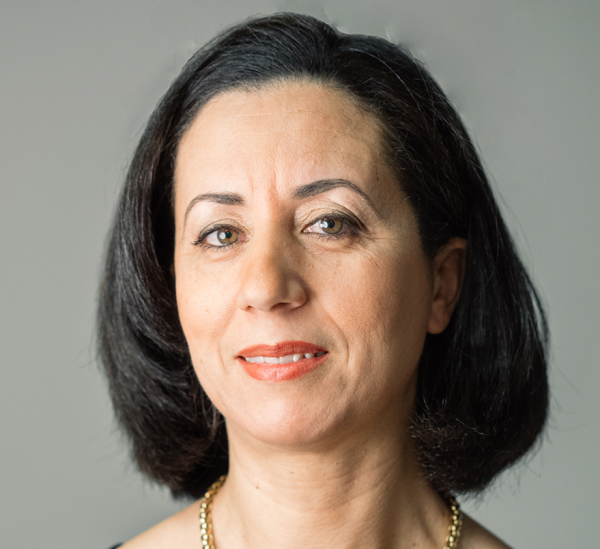 Jinane Abounadi
Jinane Abounadi is Executive Director of the MIT Sandbox Innovation Fund Program. She brings a unique combination of experiences, from academic research to senior operational and strategic roles in start-up companies and large businesses. After completing her graduate work, she worked as a research scientist at BBN and as a postdoctoral lecturer at MIT, and advised undergraduate and graduate students.
She held leadership roles in two of the most successful local Boston area start-ups, ITA Software and Kayak, where she gained deep knowledge about the travel technology sector. Most recently, she ran a global portfolio of 3rd party products for Travelport, giving her the opportunity to establish partnerships with companies across the globe and to advise and evaluate a number of start-ups in the travel sector.
Abounadi earned her PhD in electrical engineering and computer science at MIT, a BS in electrical engineering from Caltech, and a BA from Bryn Mawr College. She has several publications in the fields of machine learning and communication networks and is passionate about teaching and working with college students. As a long-time housemaster at MIT, she has gained extensive experience in student life. She lives in Cambridge with her husband and three children. Outside of her professional life, she volunteers at her children's schools. She served on the Board of trustees of Shady Hill School for six years, served on the founding school committee of the Center of Arabic Culture, and spends her free time cheering and supporting her children's sports team.