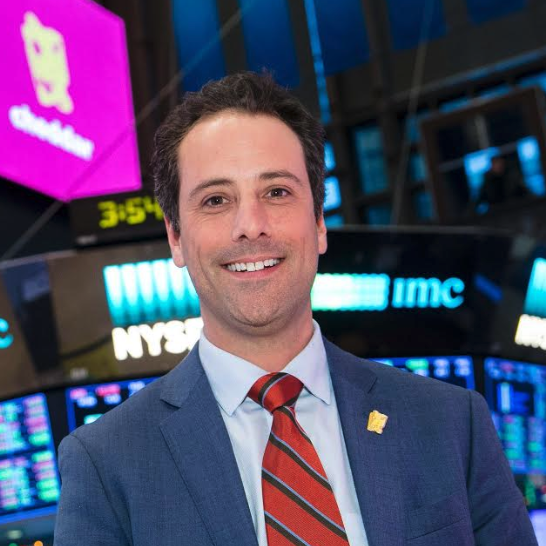 Jon Steinberg
Jon Steinberg is the founder and CEO of Cheddar, the leading Post Cable Network. Cheddar is live 8 hours a day broadcasting from the trading floor of the New York Stock Exchange, the glass corner of the Flatiron Building inside the Sprint store, Los Angeles, and the White House. It is available on Sling TV, Amazon, Philo, Twitter, Pluto TV, Twitch, Comcast X1, and 60% of smart TVs in the U.S.
Steinberg sits on the board of Bustle and is an advisor to TheSkimm and Taboola.
He was most recently the Chief Executive Officer of DailyMail.com North America. Steinberg grew U.S. revenue 45% while at Daily Mail and doubled direct advertising revenue. 
He joined DailyMail.com from BuzzFeed where he was President & Chief Operating Officer, responsible for business management, company operations, finance, and social advertising operations from 2010 to 2014. Under his leadership, BuzzFeed became a global and profitable social advertising business working with over half of the top 100 brands. He grew the company from 15 employees to over 500. In 2012, Steinberg was named one of AdAge's Media Mavens.
Steinberg was previously Strategic Partner Development Manager on Google's SMB (small medium business) partnerships team. As a high schooler, he was an intern in Walt Disney Imagineering's research and development group.
Steinberg is a graduate of Princeton University's Woodrow Wilson School of Public and International Affairs and holds an M.B.A. from Columbia University. He sits on the board of Temple Israel. He lives with his wife, two little kids, and cat on New York's Upper East Side.