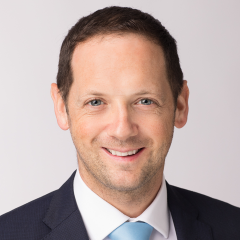 Jonathan Ruane
Digital Fellow, MIT's Initiative on the Digital Economy
Jonathan Ruane is a Lecturer in the Global Economics and Management group at the MIT Sloan School of Management and a Digital Fellow at MIT's Initiative on the Digital Economy (IDE). His interests are at the intersection of technology, entrepreneurship, strategy and international markets. He also is an Adjunct Professor at Trinity College Dublin and a Fulbright recipient.
Ruane cofounded the 'Global Business of Artificial Intelligence and Robotics' graduate course with Prof Simon Johnson in addition to faculty teaching positions across MBA, EMBA, and Executive Education courses at MIT. He worked closely with Andrew McAfee and Erik Brynjolfsson on "Machine Platform Crowd."
Prior to coming to MIT, Ruane was ceo of Eventovate, a VC backed SAAS startup that he cofounded and subsequently sold. The business was listed in the Techcrunch Euro Top 100, and Ruane himself was named in the Top 40 Irish Entrepreneurs Under 40. He started his career with Procter and Gamble. Ruane serves on the board of the UCD Cantillon Research Centre for Entrepreneurship, Design and Innovation.
Ruane is an experienced international ultra-distance marathon runner (including Marathon des Sables) and rower with MITRC. He is an Irish citizen and holds graduate degrees from University College Dublin and MIT.jruane