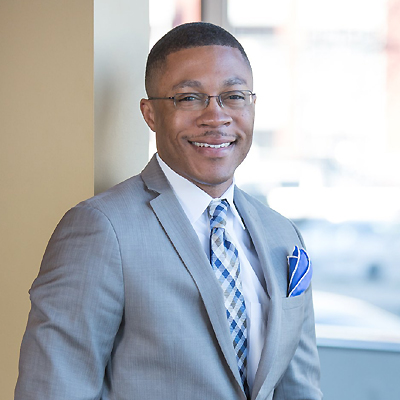 Kevin D. Johnson
Marketing, Business Development, Software, Mentorship
Kevin D. Johnson is a Lecturer at MIT Sloan School of Management. He teaches Building an Entrepreneurial Venture: Advanced Tools and Techniques, an intensive, project-based course which is the most advanced class in the Entrepreneurship and Innovation track. Kevin obtained an MBA from MIT's Sloan School of Management where he was a Leadership Fellow.
President and CEO of Johnson Media Inc. and a serial entrepreneur, Kevin has several years of experience leading his award-winning marketing and communications company that now serves many of the most notable global businesses, such as Porsche, Chase, and The Coca-Cola Company. As an innovative leader, he has appeared on ABC'sGood Morning America, CBS, and in Forbes, The New York Times, FastCompany, and The Wall Street Journal. Moreover, he has appeared on CNN frequently. He is author of the bestselling book, The Entrepreneur Mind: 100 Essential Beliefs, Characteristics, and Habits of Elite Entrepreneurs.
Before founding his company, Kevin engineered web applications and produced computer software for leading companies. He was a software developer for IBM, CNN, and Accenture.
Born in Youngstown, Ohio and raised in Boxford, Massachusetts, Kevin attended Morehouse College in Atlanta, Georgia, where he studied computer science as a NASA scholar and Spanish, graduating with honors. While in college, he started Johnson Media Inc., which created one of the first online content management systems, called OmniPublisher. He later sold it to a publishing company. Realizing the tremendous opportunity in applying Internet technologies to media and marketing, he decided to focus his business on this growing market.
Kevin was also the director of economic gardening for the Technology Association of Georgia (TAG), one of the nation's largest nonprofit trade organizations for technology. In this role, he was responsible for leading an innovative approach to economic development that focused on providing resources, including venture capital, to high-tech businesses located in Georgia's coastal region. Similarly, he was a business mentor for Creative Startups based in New Mexico, helping entrepreneurs in the leading accelerator for creative companies.
In 2015, Kevin was invited to the White House for a special event regarding entrepreneurship with President Obama and other dignitaries such as Mark Cuban, owner of Dallas Mavericks; Steve Case, Chairman and CEO, Revolution, LLC and Co-Founder of AOL; Brian Chesky, Co-Founder and CEO, Airbnb; and Rich Barton, Founder, Expedia, Zillow, and Glassdoor. The White House brought together approximately 100 emerging entrepreneurs from across the United States and around the world to recognize them, to create innovative solutions to world challenges, and to highlight the importance of the President's commitment to helping young entrepreneurs.
Furthermore, Kevin teaches (in Spanish) in the engineering postgraduate program at Anáhuac Mayab University in Mérida, Mexico. Specifically, his course is "Marketing: Transmitting Innovation" for those obtaining a master's degree in Innovation and Entrepreneurship. Kevin is the first international teaching fellow for the program. Anáhuac Mayab University, with approximately 4,600 students, is the leading private institution of higher learning in the southeast of Mexico.
In his spare time, Kevin enjoys mentoring entrepreneurs, volunteering for nonprofits, serving as a city commissioner, listening to salsa and jazz, playing piano in his Latin band, reading, golfing, traveling, and running marathons. He often is a keynote speaker at conferences and universities around the world.