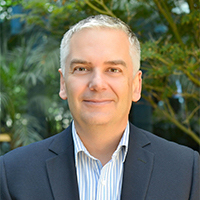 Luis Müller
International Business, Finance, Value Proposition
Luis A. Müller joined Cohu's Delta Design subsidiary in 2005 and has been President and Chief Executive Officer of Cohu, Inc. since December 2014. Dr. Müller was previously President of Cohu's Semiconductor Equipment Group (SEG) from January 2011 until being named CEO, Managing Director of SEG's Rasco GmbH business unit in Germany from January 2009 to December 2010, and Vice President of SEG's High Speed Pick-and-Place handler products from July 2008 to December 2010.
Prior to joining Cohu, Inc. Dr. Müller spent nine years at Teradyne, where he held various management positions in engineering and business development.
Dr. Müller holds a PhD in Mechanical Engineering from the Massachusetts Institute of Technology.