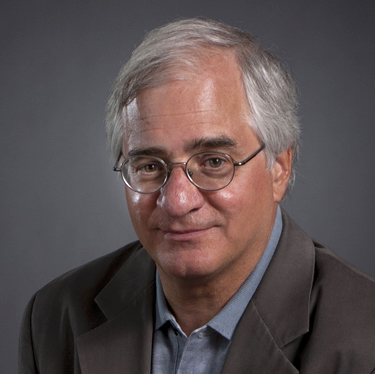 Michael Cusumano
Sloan Management Review Distinguished Professor of Management
Michael A. Cusumano is the Sloan Management Review Distinguished Professor of Management at the Massachusetts Institute of Technology's Sloan School of Management, with a joint appointment in the MIT Engineering Systems Division.
He specializes in strategy, product development, and entrepreneurship in the computer software industry, as well as automobiles and consumer electronics. He teaches courses on The Software Business and Digital Platforms as well as Advanced Strategic Management.
Cusumano is fluent in Japanese and has lived and worked in Japan for seven years, and received two Fulbright Fellowships and a Japan Foundation Fellowship for studying at Tokyo University. He has been a Visiting Professor at Imperial College, Tokyo University, Hitotsubashi University, the University of St. Gallen, and Ludwig Maximilians University.
Cusumano has consulted for some 90 companies and organizations around the world, including Alcatel, Amadeus, AOL, ARM, AT&T, BMC Software, Business Objects, Cisco, Ericsson, Fiat, Ford, Fujitsu, GE, Fidelity, Verizon, Hitachi, Huawei, i2 Technologies, IBM, Intel, Lucent, Motorola, NASA, NEC, Nokia, NTT Data, Philips, Robert Bosch, Schlumberger, Siemens, Texas Instruments, and Toshiba. He is a former director of Patni Computer Systems (NYSE: PTI, www.patni.com, sold to iGate-Apax in 2011 for $1.2 billion) as well as several other public and private companies. He is on the advisory board of Fixstars Corp. (www.fixstars.com), a Japanese developer of high-performance computing applications relying on video-game microprocessors and blade servers. He has served as editor-in-chief and chairman of the MIT Sloan Management Review and writes a column on Technology Strategy and Management for Communications of the ACM. He was named one of the most influential people in technology and IT by Silicon.com in 2009.
Cusumano has published 9 books and more than 70 articles. His latest book, Staying Power: Six Enduring Principles for Managing Strategy & Innovation in an Uncertain World (2010, based on the 2009 Oxford Clarendon Lectures), was named one of the top business books of 2011 by Strategy + Business magazine, with translations into Japanese, Chinese, Korean, and Italian. The Business of Software (2004) was named one of the best business books of the year by Steve Lohr of The New York Times and is translated into Japanese and Chinese. Microsoft Secrets (1995, with R. Selby), a landmark study of Microsoft's strategy, organization, and approach to product development, has sold some 150,000 copies in 14 languages. Platform Leadership: How Intel, Microsoft & Cisco Drive Industry Innovation (2002, with A. Gawer) examines the emergence of industry-wide platforms and ecosystem-based competition. Competing on Internet Time: Lessons from Netscape and its Battle with Microsoft (1998, with D. Yoffie), was named one of the top 10 business books of 1998 by Businessweek and played a central role in the Microsoft anti-trust trial. Thinking Beyond Lean (1998, with K. Nobeoka) analyzes product development and platform strategies in the auto industry. Cusumano is also co-editor of Strategic Thinking for the Next Economy (2001) and author of Japan's Software Factories: a Challenge to U.S. Management (1991) and The Japanese Automobile Industry: Technology & Management at Nissan & Toyota (1985).
Cusumano received a BA from Princeton in 1976 and a PhD from Harvard in 1984. He completed a postdoctoral fellowship in Production and Operations Management at the Harvard Business School during 1984-86.