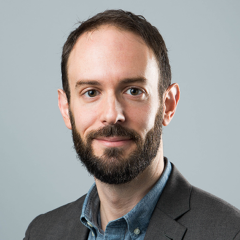 Miro Kazakoff
Lecturer, Managerial Communication
Miro Kazakoff is a Lecturer in Managerial Communication at the MIT Sloan School of Management.
His teaching of management communication emphasizes the connection between audience, performance, and impact.  Kazakoff also regularly teaches the International Faculty Fellowship program on techniques for teaching at the post-secondary and graduate school level.  Kazakoff is the cofounder of Testive, an education technology company that offers technology-supported private tutoring at lower costs than traditionally possible in private tutoring models.
Kazakoff holds a AB in English from Georgetown University with a minor in Computer Science and an MBA from MIT Sloan.