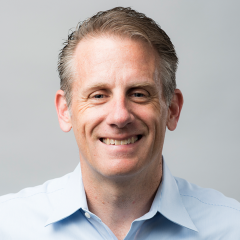 Nelson Repenning
Nelson P. Repenning is the Associate Dean of Leadership and Special Projects, the Faculty Director of the MIT Leadership Center, and the School of Management Distinguished Professor of System Dynamics and Organization Studies at the MIT Sloan School of Management.
His early work focused on understanding the inability of organizations to leverage well-established tools and practices. He has worked extensively with organizations trying to develop new capabilities in both manufacturing and new product development. Nelson has also studied the failure to use the safety practices that often lead to industrial accidents and has helped investigate several major incidents. This line of research has been recognized with several awards, including best paper recognition from both the California Management Review and the Journal of Product Innovation Management.
Building on his earlier work, Nelson now focuses on developing the theory and practice of Dynamic Work Design—a new approach to designing work that is both effective and engaging—and Dynamic Management Systems, a method for insuring that day-to-day work is tightly linked to the strategic objectives of the firm. He is also a partner at ShiftGear Work Design and serves as its chief social scientist.
In 2003, Nelson received the International System Dynamics Society's Jay Wright Forrester Award, which recognizes the best work in the field in the previous five years. In 2011 he received the Jamieson Prize for Excellence in Teaching.
He holds a BA in economics from Colorado College and a PhD in operations management and system dynamics from MIT.