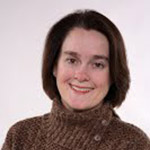 Suzanne Oakley
Suzanne Oakley, CPA, works with growth companies as a part-time CFO and  business planning advisor through her company, New England CFO Strategies. She has 25+ years  experience in business planning, financial modeling, financial management,  and strategy development for companies ranging in size from start-up to Fortune 500.
Suzanne started her interim CFO practice in 2005 after holding several senior financial management positions in both venture-backed startups and publicly traded companies such as Cablevision and ScanSoft. She earned her CPA at Deloitte, and spent several years as a sell-side analyst covering  Telecommunications Services with SG Cowen. Her client base includes companies in the clean-tech, software, med-tech, and high-tech industries.
She has served as a mentor for the CleanTech Open since 2010 and has been a mentor at the Martin Trust Center for Entrepreneurship at MIT since 2010 and is also an advisor to the Hub Angels Investment Group.
Suzanne earned her MBA in Finance and New Business Development from MIT's Sloan School of Management and her BS in Business Administration, cum laude from Georgetown University School of Business.