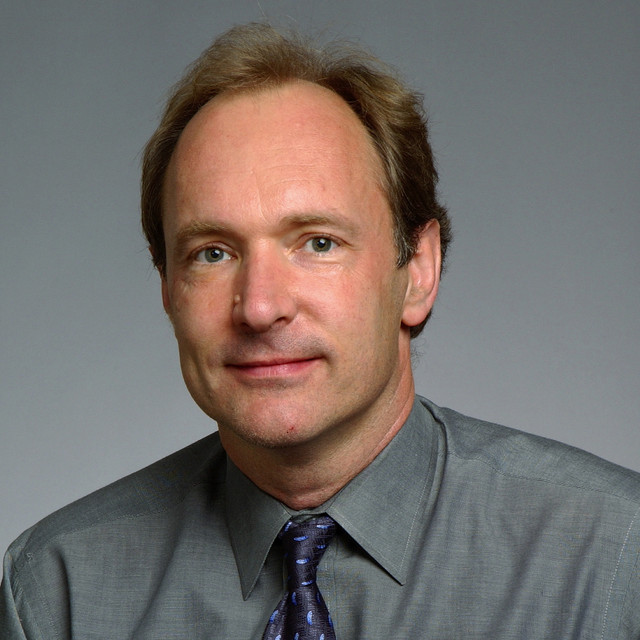 Tim Berners-Lee
A graduate of Oxford University, England, Tim Berners-Lee is now with the MIT Computer Science and Artificial Intelligence Laboratory. He directs the W3 Consortium, an open forum of companies and organizations with the mission to realize the full potential of the web.
With a background of system design in real-time communications and text processing software development, in 1989 he invented the World Wide Web, an internet-based hypermedia initiative for global information sharing. While working at CERN, the European Particle Physics Laboratory, he wrote the first web browser and server in 1990.
Before coming to CERN, Tim worked with Image Computer Systems, of Ferndown, Dorset, England and before that he was a principal engineer with Plessey Telecommunications, in Poole, England.
Visit Tim Berners-Lee's home page.