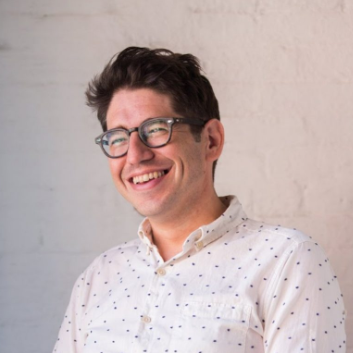 Yancey Strickler
Yancey Strickler is a writer and entrepreneur. He is the cofounder and former CEO of Kickstarter, the author of This Could Be Our Future: A Manifesto for a More Generous World, the creator of Bentoism, and the leader of The Bento Society.
Yancey is a Distinguished Fellow at the Drucker Institute, a World Economic Forum Young Global Leader, one of Fast Company's Most Creative People and Fortune's 40 under 40. He's spoken at MIT, Stanford, the London School of Economics, the Museum of Modern Art, the Sundance and Tribeca Film Festivals, Web Summit, and startups, nonprofits, and schools around the world.
Yancey cofounded the artist resource The Creative Independent, the record label eMusic Selects, and an audio app called Micd. He coaches CEOs, activists, and artists, and advises and invests in startups like Ampled, Hopin, Mati, Realtime, and Wren.
Yancey began his career as a music critic in New York City, writing for Pitchfork, Spin, and The Village Voice, and grew up on a farm in Clover Hollow, Virginia. The London Spectator called him "one of the least obnoxious tech evangelists ever."