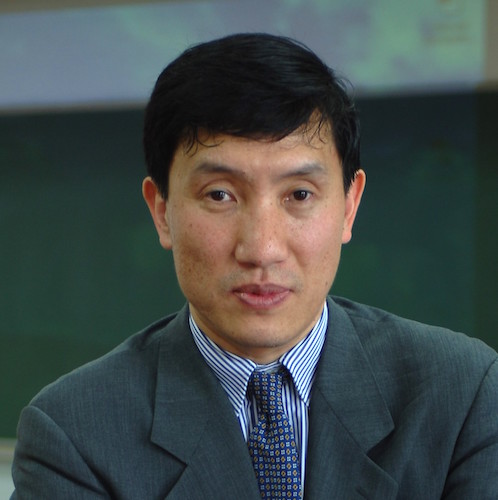 Yasheng Huang
International Program Professor in Chinese Economy and Business
Yasheng Huang is the International Program Professor in Chinese Economy and Business and a Professor of Global Economics and Management at the MIT Sloan School of Management. He is also an Associate Dean at MIT Sloan School of Management.
Huang founded and runs the China Lab and the India Lab, which aim to help entrepreneurs in those countries improve their management skills. He is an expert source on international business, political economy, and international management. In collaboration with other scholars, Huang is conducting research on human capital formation in China and India, entrepreneurship, and ethnic and labor-intensive foreign direct investment (FDI). Prior to MIT Sloan, he held faculty positions at the University of Michigan and at Harvard Business School. Huang also served as a consultant to the World Bank.
His research has been profiled in many publications, including TheWall Street Journal,The Economist, Businessworld, Le Monde, the Economic Times, as well as in numerous Chinese publications. He also has contributed to the Financial Times, The New York Times, and Foreign Policy. Huang's published books include Inflation and Investment Controls in China (1996), FDI in China (1998), Selling China (2003), and Financial Reform in China (2005, co-edited with Tony Saich and Edward Steinfeld). His book, Capitalism with Chinese Characteristics (2008), is based on detailed archival and quantitative evidence spanning three decades of reforms. Huang shows that private entrepreneurship, facilitated by financial liberalization and microeconomic flexibility, played a central role in China's economic miracle. The book was selected by The Economist as a best book in 2008. He has also published in Chinese, including, MIT and Innovations(2015), The Transformation of Chinese Private Sector (2012), What Exactly is China Model? (Winner of the Blue Lion Prize for the best book published in 2011) and The Path of Big Enterprises (2010). A book on social innovations is forthcoming in 2016.
Huang has held or received prestigious fellowships, such as the National Fellowship at Stanford University and the Social Science Research Council-MacArthur Fellowship. He is a member of the Trust Center for MIT Entrepreneurship, a Fellow at the Center for Chinese Economic Research and the Center for China in the World Economy at Tsinghua University, a Fellow at the William Davidson Institute at Michigan Business School, and a World Economic Forum Fellow. In 2010, he was named by National Asia Research Program as one of the most outstanding scholars in the United States conducting research on issues of policy importance to the United States. He is serving as an independent director and as a member of academic advisory board of a number of for-profit and non-profit organizations.
Huang holds a BA in government from Harvard College and a PhD in government from Harvard University.