Antifragile Teams, Organizations & Society: A How To
Thursday April 23, 2020
Entrepreneurship is a "team" sport. So how do you create a culture of antifragility across your entire organization? And then how do we adopt and enact these principles broadly across society? Our two expert speakers will give their ideas on how to achieve this.
John Calipari is the head coach of the University of Kentucky men's basketball team, an NCAA champion, and a member of the Naismith Basketball Hall of Fame.
Deval Patrick is the former governor of the Commonwealth of Massachusetts and a leading business executive
Or ... listen to the recording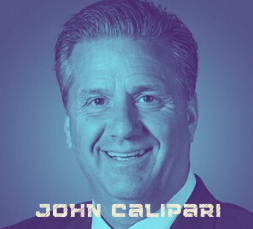 A "players-first" coach with a penchant for helping people reach their dreams, John Calipari, a Naismith Memorial Basketball Hall of Famer, has guided six teams to the Final Four, led one to a national championship, and helped 46 players earn selection in the NBA Draft during his 26-year college coaching career.
From UMass to Memphis and now Kentucky, Calipari's career has been successful throughout, but his most recent run in Lexington has been the best stretch of his career.
In advancing to the 2015 Final Four, Coach Cal became one of just three coaches all-time to make four Final Fours in a five-year span, joining Mike Krzyzewski and John Wooden as the other coaches to achieve that feat. Twice at UK (in 2012 and in 2015) his teams have won 38 games, tying his 2008 Memphis team for the most wins in college basketball history.
At the end of the 2014-15 season, Calipari became the 96th coach to join the Naismith Memorial Basketball Hall of Fame, considered one of the ultimate achievements in the game.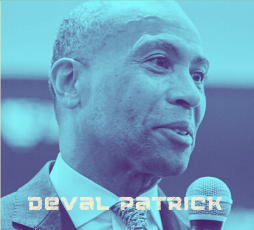 Deval Patrick has devoted his life to lifting the voices of others. Born on the South Side of Chicago, he grew up with his mother, sister and grandparents in their grandparents' two bedroom tenement, much of that time on welfare. Through the love and support of family, great teachers, adults in the neighborhood and in church, he became the first in his family to attend college and law school.
Patrick has always been called to service, whether in the public or the private sector. After law school, he joined the NAACP Legal Defense Fund where he litigated voting rights and death penalty cases. Later in his career, he was appointed by President Clinton to lead the Civil Rights Division of the U.S. Department of Justice where he was responsible for protecting a wide variety of federal civil rights and coordinated the investigation of arsons at black churches across the South.
As a corporate executive at Texaco and Coca-Cola, Patrick worked to develop a more equitable and inclusive workplace and stood up for workers and environmental stewardship. At Bain Capital, he founded Bain Capital Double Impact, the first impact investing fund in a major financial institution expressly targeting both competitive financial return and social and environmental good.
In 2006, completing one of the most extraordinary political journeys in state history, Patrick won a landslide victory to become Massachusetts' first black Governor. Serving from 2007-2015, he used his time in the State House to pull together disparate factions to achieve lasting reform. By the end of his second term, Massachusetts ranked first in the nation in student achievement, energy efficiency, health care coverage, and entrepreneurial activity. After ranking 47th in the nation for job creation under his predecessor, Massachusetts grew to a 25-year employment high and became a global center for life sciences, biotech, clean tech, and advanced manufacturing.
Throughout his service in public office and in the private sector, he has been a leader in developing solutions to the challenges we face together as communities and as a country: better education, climate change, health care, the future of work and innovation, and fundamental social and economic equity.