Business Leadership & Market Positioning In and After a Crisis
Thursday April 16, 2020
Never ignore the opportunities that arise from a crisis. This session will focus on how to demonstrate brand leadership and gain market advantage in these times.
Chris Reitermann is the Chief Executive of The Ogilvy Group in Asia
Allen Wang is the CEO of Babytree, China's largest parenting website
Learn from business leaders in China on how they innovated and led their businesses through the crisis and how they now lead the rebound. Brands will need to re-look at how fit they are for a post COVID-19 future that will be more digital and more purpose-led.
Or ... listen to the recording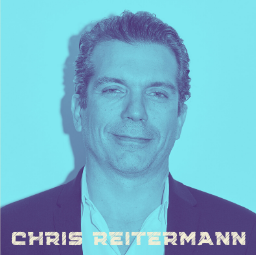 Chris Reitermann is Chief Executive for The Ogilvy Group in Asia, with responsibilities for the strategic development and daily operations of the agency across 14 markets. He is a member of Ogilvy's Worldwide Executive Leadership Board.
In 2019, under Chris's leadership, Ogilvy was named Campaign Creative and Digital Network of the Year in Asia. In 2017 he was named Asia Pacific Agency Head of the Year.  Ogilvy was the first agency in China to win a Grand Prix in Cannes and has been consistently one of the most awarded agencies in Asia.
Over the last two decades Chris has held several senior management positions in various offices within the Ogilvy Group, running local offices, regional and worldwide clients and regional units such as Ogilvy & Mather Advertising.
Chris has been an active investor in the Chinese internet scene and sits on several advisory boards. He is currently an independent Board Member of Babytree (1761.HK) and an advisor to WGI (wgihq.org) a NGO focusing on international education.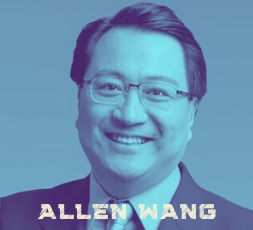 Mr. Allen Wang is the founder & CEO of Babytree, which he founded in 2007. After years of endeavour, Wang launched the "Babytree Pregnancy" app to occupy a monopoly position in the market.
As the biggest maternal, baby, and family portal in China and even the world, Babytree allows parents to acquire knowledge, share experience, make friends, create memories of their families, as well as do shopping on its one-of-a-kind comprehensive platform.
Before Wang founded Babytree, he served as senior executive at multinational corporations such as McKinsey, P&G, Yahoo, and Google. He coined Google's Chinese name. He has been honored as "a Chinese Internet legend" by the industry for his unique insights in management systems, strategic thinking, precise analysis of the internet, and the strategy of startups.
Wang holds a dual-degree in electrical engineering and English from Tsinghua University, a master's degree in sociology from Columbia University, and an MBA from Georgetown University.
RESOURCES
Chris Reitermann
Ogilvy deck – How to Steer Brands Through a Crisis
April 1, 2020
(click image to open)
Publications:
Website:
Allen Wang
Publications:
Website: